Reader Review: GolfBuddy BB5
By: Golf Shake | Thu 06 Aug 2015 |
Comments
---
We recently got the opportunity to test out the new GolfBuddy BB5 golf GPS band and sent 10 handicap Golfshake reader Jim Parkes on course to give this latest golf technology innovation a test. Jim had previously used various GPS devices and was a regular GPS iPhone app user so was interested to see how the band stacked up.
What GolfBuddy say
GolfBuddy launched the world's first golf GPS band earlier this year. The GolfBuddy BB5 GPS band is significantly slimmer and lighter, weighing just 1 ¼ ounces, than a watch and delivers accurate yardages via a 'tickertape-style' LED dot display.
The BB5 gives precise distances to the front, middle and back of the green on over 37,700 global golf courses. Golfers can also measure their shot distances, record the number of steps they take and tell the time.
https://www.youtube.com/watch?v=oGCYHEmOMxQ
Reader Review Jim Parkes (handicap 10)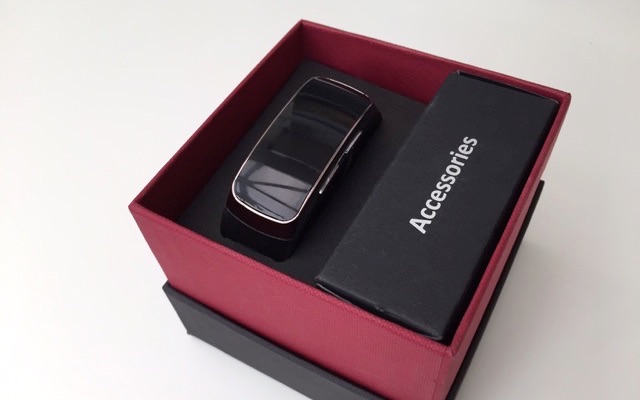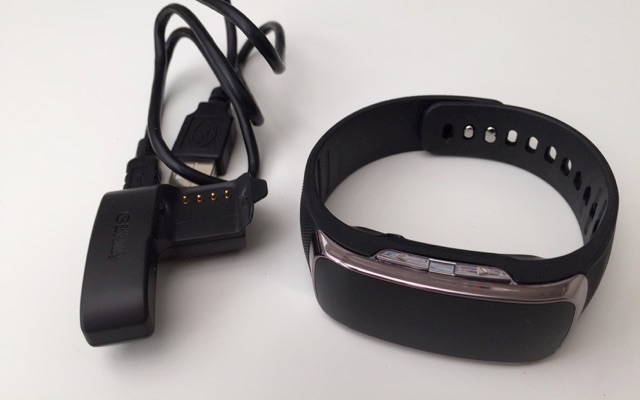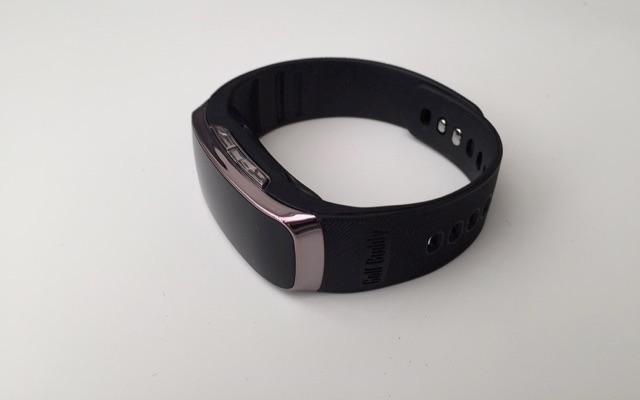 Looks
The bands finish and design is modern and sleek. A number of watch style devices I have seen in action look like a throw back to the casio watch revolution of the 80's, this however has a good quality silver body with a wrap around glass cover much in keeping with the latest smart phone looks.
Feel
After first impressions of its quality looks I was expecting quite a weighty unit, in contrast it was in fact light weight and comfortable. I don't wear a watch and was a little concerned that it would be noticeable during my swing - this was not the case and I soon forgot that I was wearing it.
Performance
Within a couple of clicks the band had detected the course I was playing on and providing feed back from the tee for distances to the front, back and center of the green of the first hole.
Ongoing from set up the band requires a single click, again to display distances from you current shot to the front, back or center of the green. Distances returned from the band were consistent with on-course markers and other devices in use within my four ball during testing.
The weather was changeable during the round ranging from mostly overcast, heavy rain and the occasional bright sunshine. The band has a digital screen which was clearly visible in the different lights throughout the round.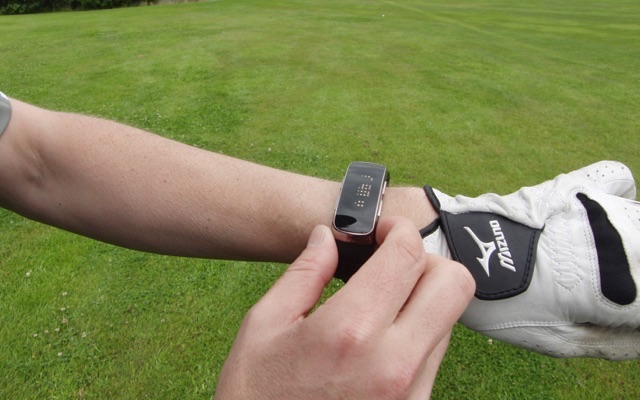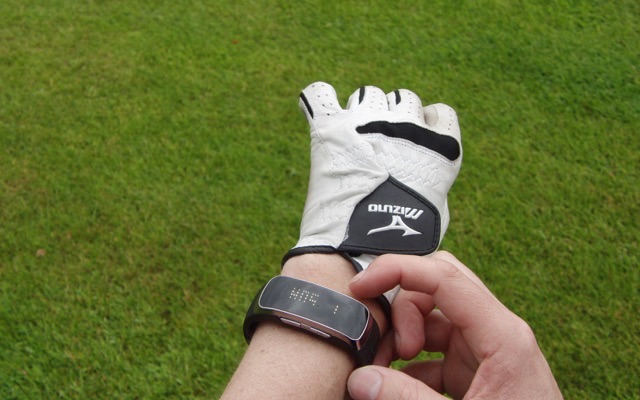 Pros
The band is a modern looking lightweight unit that is comfortable to wear. It is also a pedometer and watch and although not a watch wearer myself I could easily leave it on after golf and use on a daily basis
The information provided was accurate and clear to read. All functions were easy to navigate. Course and hole selection was automatic meaning once set up on the first tee no other input was required.
Cons
Distance information on this device is solely for the front, back or center of the green. The missing information relating to distance of hazards, bunkers or dog legs off the tee would have me reaching for a second device.
The bottom line
This is an excellent device for its purpose. Its lacking a couple of features however the ones it does have it does well.
I currently use an iPhone app to determine distances around the course. Apps require a lot of input, fiddling in and out of your bag and ultimately leave you with a flat battery on the way home. This band gives fast accurate information at the touch of a button at a time when you just want to pick the right club and fire it at the flag.
Reader rating 8/10
---
What do you think? leave your comments below (Comments)
---
Tags: golfbuddy
---
PLAY MORE PLAY BETTER - LATEST TUITION TIPS
---
Leave your comments below
comments powered by

Disqus