Feature Interview - Bob Lamkin
By: Golf Shake | Mon 11 May 2015 |
Comments
---
We recently caught up with Bob Lamkin, CEO of Lamkin Grips and the latest custodian of the 90 year old family business. During that period Lamkin has become on the most recognised golf companies in the world.
Golfshake: Lamkin has a long and rich history, but all the while has remained a family business. How have you achieved this? Presumably you are very proud to keep it in the family?
Bob Lamkin: The company has transformed itself with each new generation. My grandfather started by making leather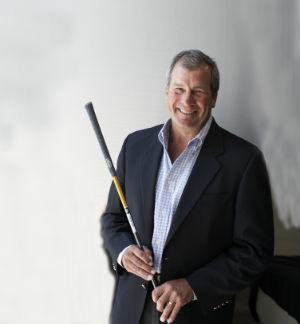 wrap grips in his garage. He was a true pioneer at the time because no one else was making grips for golf clubs. Then, my father led another crucial transformation for the company when we started using rubber materials in our grips. For a leather grip company, this was a very risky and bold change, but he kept the company moving forward. Again, with each generation, the company has experienced a sort of 'rebirth'.
Another key to our success is that we pride ourselves on being good listeners. We very much want to know what our customers need and want, and will go to great lengths to ensure that Lamkin is their grip of choice.
And, yes, I am incredibly proud that Lamkin has been a family-owned and operated company for the last 90 years.
GS: How does being a family business effect the way you operate, your relationship with staff and customers?
BL: If at all My family's name is on every grip we make so we have always been exceptionally critical of how our product is developed and manufactured. That has been a very strong motivator for my grandfather, my father and for me personally. We are a family of golfers, so it's also important for us to make the best performing, longest lasting and highest quality grips in the business.
As a family-owned and operated business, we believe that every Lamkin employee is an essential part of our extended family. Every generation has adhered to this same basic principal and it's a very significant component of our brand values. I feel strongly that the personal well-being of each employee is critical to the success of our company.
The relationships we have with Lamkin customers, whether they are buying a single grip or a million grips, is the cornerstone of our business. Lamkin was founded on my grandfather's relationships with club manufacturers. We flourished because of those relationships. Now we have the opportunity, thanks to the explosion of digital mediums and social media tools, to have a relationship with millions of worldwide golfers. Again, my name is on the grip, so I want to make sure we exceed the expectations of every customer and consumer.
GS: You must have seen a lot throughout the years during your time in golf, what has been the biggest change?
BL: The rate of product innovation has accelerated to a mind-blowing pace over the last 15 or so years. There seems to be this unspoken rule that a revolutionary, 'game-changing' product needs to be launched every few months, every year at the latest. At Lamkin, we rely on a continuous improvement model to ensure we're producing the most functional, innovative and durable grips available, and that certainly has helped the brand maintain its leadership position.
GS: what does the future hold for the golf industry? Are you worried about declining participation?
BL: I'm actually very optimistic about the future of golf and believe there are many signs pointing to new growth opportunities. There is such a strong group of young players in the game today, from all over the world, and I'm certain they will create a wave of new golfers who are inspired by their performances and personalities. Watching Jordan Spieth win the Masters, and the media frenzy that followed, was a fantastic reminder of how a single golfer can inspire millions of new golfers.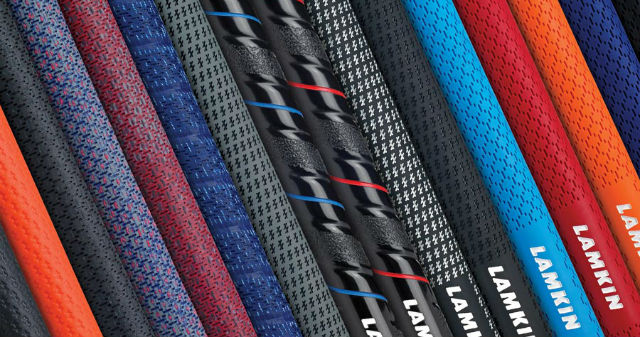 GS: So, where is Lamkin at in 2015? What is new? What are you plans for the year ahead?
BL: 2015 has been an exciting year for Lamkin. Surviving 90 years is something to celebrate, of course, but we're very much looking towards the future with the development of new grips that provide golfers with a functional performance advantage. That is always what we're focused on when new products are developed: innovation that actually helps golfers improve their game. This year, those innovations were focused on the development and launch of the new Wrap-Tech grip. Both the material (ACE) and double-helix surface texture of the grip were designed to promote the ideal light pressure grip. I talk about the importance of light grip pressure all the time because it is such an important performance factor. If a player is gripping with too much tension, their hands, arms and shoulders aren't able to swing freely and release properly, all of which inhibits swing speed and, ultimately, shot distance.
GS: In terms of technology grips are ever evolving, what, in 2015 has Lamkin done to improve grip performance for golfers?
BL: Again, Lamkin is always focused on introducing grip innovations that help golfers play more confidently, consistently and comfortably. In terms of technology, we develop materials, like the ACE compound, that feel comfortable, but also provide enough surface tack and firmness to provide exceptional grip confidence with the ideal light pressure grip. We create unique surface patterns and textures that give golfers a secure connection to their clubs in all types of weather conditions. We develop new sizes and taper profiles that help all golfers find the right 'fit' for their particular game. These are all important development components and they all contribute to creating a full portfolio of grips that lead to enhanced performance.
GS: Do you think the average golfer realises the importance the grip plays in their golf swing?
BL: Unfortunately, they don't and it's such a simple, low cost solution that pays big dividends! Just ask Tour players!
GS: The US & UK markets operate somewhat differently when it comes to grips with a lot of US golfers adopting a DIY approach to re-gripping. Is this something you would encourage UK golfers to try? What are the benefits and pitfalls of changing your own grips?
BL: I only encourage the DIY approach if a player has some regripping experience. The benefits of regripping your own clubs is that it's less expensive and for an experienced regripper they're able to install them exactly the way they want. The major pitfall for an inexperienced regripper is potentially installing grips improperly, inconsistently and out of alignment. This is especially problematic for golfers who use grips with a reminder (ribbed) core because the alignment must be incredibly precise and consistent across every club.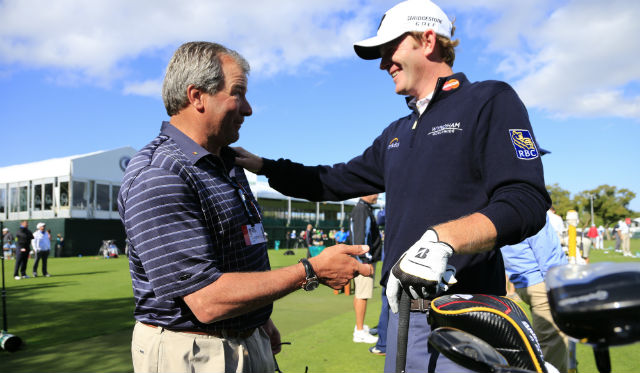 GS: You support players on both the PGA & European Tour, it must be great to see the best players in the world play your grips at the highest level. Do you see any difference in the way that Tour Players set their grips up compared to an off-the-shelf set of clubs?
BL: The majority of Tour players have simple requirements for grip installation. Typically, it's an extra wrap or two of tape and very often the extra tape is used to 'build up' the grip in the lower hand. Rather than play with a midsize or oversize grip, Tour players will usually manipulate the size of the grip with layers of tape to achieve their ideal grip size. And that ideal grip size (and shape) is an important part of a player's equipment and a big confidence booster in hitting and shaping their go-to shots.
GS: How many sets of grips will the average tour player use in a year?
BL: During the season, some Tour players change their grips every couple of weeks, while others might go a couple of months before changing their grips. Outside of testing and experimenting with new equipment, I would guess the average Tour player uses 5-7 sets a year.
For more information about Lamkin Grips please visit - www.lamkin.co.uk
---
What do you think? leave your comments below (Comments)
---
---
PLAY MORE PLAY BETTER - LATEST TUITION TIPS
---
Leave your comments below
comments powered by

Disqus