---
Golfshaker Matt Holbrook recently got the chance to test the new SkyCaddie Touch and shares his experience.
---
What I was looking for in a GPS I got from the SkyCaddie Touch and more.
Having not used this type of GPS before I switched it on before I was due to play expecting to have to plug it into a computer to perform some kind of 'Download' so was pleasantly surprised that within 30 seconds of switching the unit on it had already located my course. I didn't have to search for my course either - with it being the most local course to me it picks it up automatically.
Playing off 18, course management is really something I had been working on this year. The GPS I was using previously was one that just offered yardage to front middle and back of the green just as a digital display. Having the image of the hole, hazards, green, end of fairway etc was a great addition for me personally but the way in-particular the Touch goes much deeper than that is super impressive.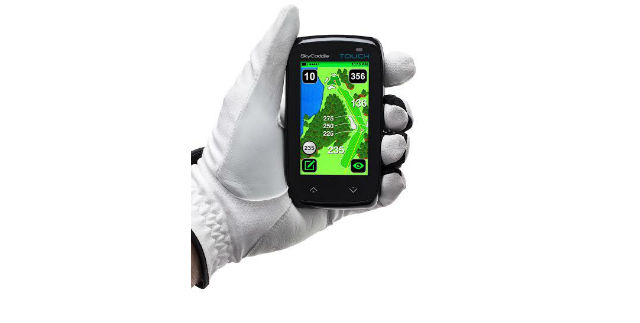 The 'Dynamic RangeVue' feature is spot on. As standard when standing on the tee of a par 4/5 you see three 'arcs' across the fairway on the display. These were marked at 225 yards, 250 yards and 275 yards however what was for me one of the best features of the Touch was when you press and hold the screen you can position the 'arcs' to any point on the hole to allow you to see accurate distances to bunkers/lay-up points etc which really allows you to stay out of trouble.
Dynamic RangeVue - Interactive HoleVue™ with Patented Auto Zoom - With an eagle's view of the entire hole, get the distances you need to avoid hazards and play smart golf from tee to green. Using a simple TAP on the screen, measure to any point on the hole whether you can see what's ahead or not.
Multiple yardage arcs overlay fairway landing areas and greens to allow you to select the best club for every shot much more quickly. Use RangeVue™ to get the distances you need to start playing smarter and faster from tee to green.
When approaching the green the SkyCaddie Touch automatically zooms in and the green you see on the display is the same shape of the green you are playing to as well as being from the angle you are coming in from. Interestingly the other units I had used before will give you a 'Front, Middle Back' yardage but for those longer greens (and maybe for the lower handicap golfers amongst us) the yardages were spread from the front to the back of the green at 5 yard intervals. We have some greens that are narrow and long and this really helped in getting as close to the yardage you need to leave yourself closer. SkyCaddie call this technology IntelliGreen:
IntelliGreen® displays the exact shape of the green from your angle of approach to turn every shot into a scoring opportunity. Get front carry and back distances, depth of green, and distances to any other point on the green — simultaneously
An advanced feature is that yardages to any side of the green, not just front and back, are available from the centre point. For players that hit a consistent draw or fade this could come in extra handy.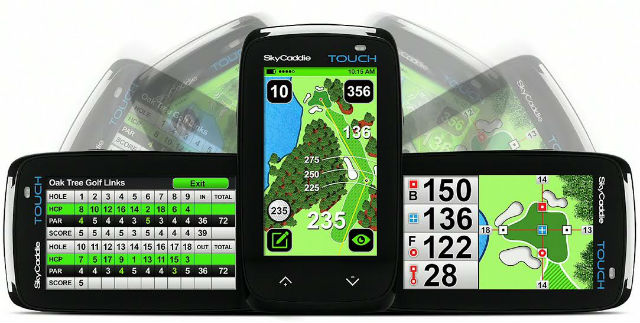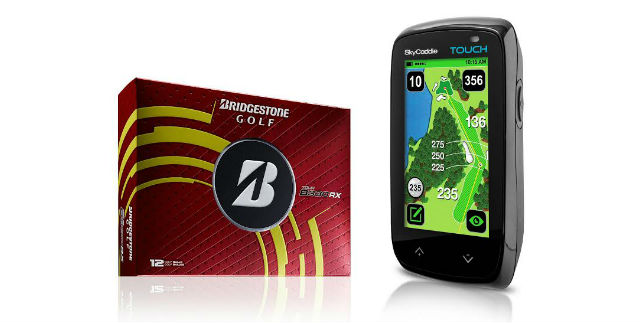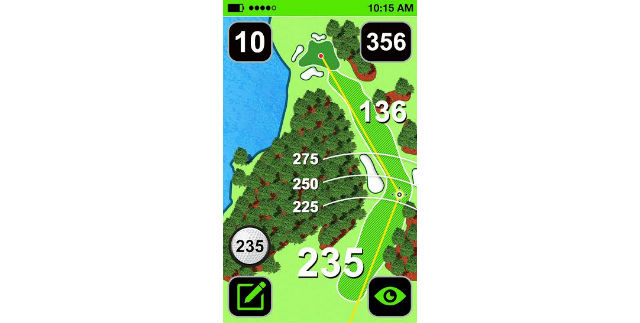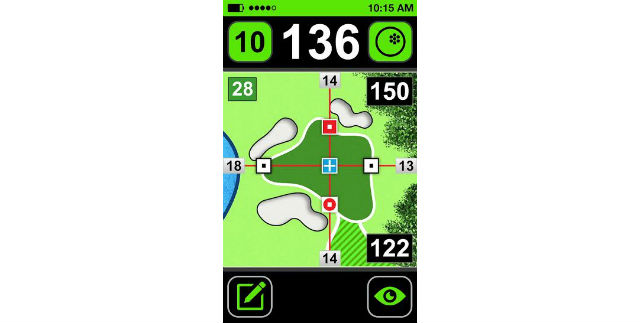 Another great feature is that you can use the 'mark ball' button before a shot and then again when you arrive at your ball to track the distance of your shots. This time of year, as the temperature drops, getting a good idea of how far you are hitting each club is pretty handy to know and something I wasn't even expecting to get from a GPS so was a welcomes addition.
At the end of each hole you can input your score and putts well as fairway hit or miss and then upload all your basic stats to the SkyCaddie system.
In terms of battery life I took the SkyCaddie Touch out for 2 consecutive days and off a full charge it easily got me round 36 holes. With this and the simple user friendly features it's a fantastic bit of equipment and one that I can't recommend more for the keen golfer. At £329.95 it provides great value for money for someone that is going to use it week in week out and it could potentially save you money on not having to buy more balls.
I'm not sure if it was a coincidence or not but on first use of the Touch I shot my lowest round I had ever shot!
Full SkyCaddie Touch features:
Unlimited access to SkyGolf's 35,000+ error-corrected, worldwide course maps, including 'OnDemand' HD course downloads and updates
Measure the distance you hit any shot and learn your club distances
40,000 preload course capacity
Auto Course Selection finds and loads your course
Auto Hole Selection advances to the next hole before you get there
Auto Zoom advances to the best view of the hole as you proceed from tee to green
Auto Distance updates every second from your location
Auto Green Depth from any angle of approach
What SkyCaddie say:
The SkyCaddie TOUCH, the flagship of SkyCaddie's new product line-up, features a glove-friendly, easy-to-use touchscreen with Bluetooth connectivity to provide golfers with the ultimate user experience and convenience when coupled with a FREE mobile app. The TOUCH features a hi-resolution, sunlight-readable, colour display that amplifies the clear superiority of SkyCaddie's 35,000 preloaded, high-definition maps over its competition.
Golf GPS products with preloaded course maps are outdated before you buy them. With its new Bluetooth wireless capabilities, the SkyCaddie® TOUCH provides easy access to the most reliable, most accurate, and up-to-date course maps in the game without a hooking up a cable to your computer. Just use your mobile device with our new, FREE SkyGolf 360 app to keep your favourite course up-to-date with ease while enjoying the convenience of over 35,000 courses preloaded and ready to play.
Simply connect to your mobile device with our FREE SkyGolf 360 app for fast, easy downloads of the most reliable course maps in golf. After your round, upload your scores instantly to the SkyGolf Cloud for analysis of your game, all without cables or computers.
For more information on the SkyCaddie Touch and other products visit http://www.newskycaddie.com
---
Related Articles
SkyCaddie TOUCH launches in the UK for 2015
SkyCaddie AIRE II launches with no-fees and low price
Feature review - SkyPro Swing Analyser
---
What do you think? leave your comments below (Comments)
---
Tags: skycaddie
---
PLAY MORE PLAY BETTER - LATEST TUITION TIPS
---
Leave your comments below
comments powered by

Disqus