Golfshake Writers - Major predictions 2014
---
Every year the Golfshake team of writers pit their golfing expertise against each other and attempt to predict the four major champions each year.
Here are this year's predictions - do you agree or disagree? Who are your picks for 2014? Have your say in the comments box below."
---
Derek Clements - Derek is a Sports writer who previously worked as sub-editor at The Times sports desk.
The Masters: Rory McIlroy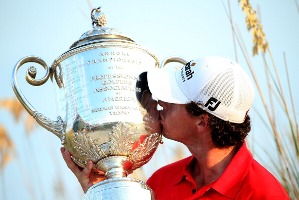 Charl Schwartzel, Jason Day, Sergio Garcia and Rory McIlroy will go at it hammer and tongs for four days, with McIlroy emerging triumphant and finally getting that Masters monkey off his back
US Open: Adam Scott
Adam Scott, Jason Dufner and Tiger Woods will battle it out and it will be Scott who will emerge triumphant. And he will still be using that awful putter!
Open: Tiger Woods
Tiger Woods will return to Hoylake, scene of his triumph in 2006, and will win at a canter, finally landing his 15th major. McIlroy and Henrik Stenson will be in contention again
US PGA Championship: Tiger Woods
In the blink of an eye, Woods will see off all challengers other than Jordan Spieth, who will produce a thrilling challenge but come up just short against the world No 1. For Woods, it is 16 down, two to go to tie Jack Nicklaus' record, three to go ahead of him
---
Nick Bonfield - Nick is a freelance golf journalist who writes our weekly column - Chipping In.
Masters - Tiger Woods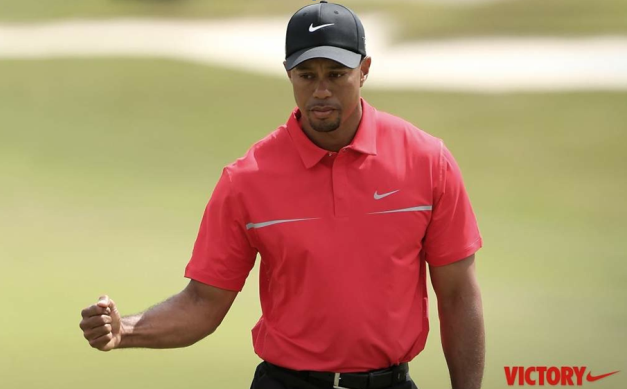 I'm still undecided if Woods will topple Jack Nicklaus, but I do think he'll win a major this year. Given his record at all the venues it's difficult to choose just one, but his past performances at Augusta speak for themselves.

US Open - Henrik Stenson
Accuracy is an underrated part of Henrik Stenson's game, and he found more fairways than the vast majority last season. That, coupled with an extremely solid all-round skill set, make him a perfect contender for a US Open.
Open - Snedeker
Brandt Snedeker is undoubtedly good enough to win a major and he's contended at the Open in the last two seasons. He feels at home on the links, at home in Scotland and he possesses more imagination and creativity than most other American players, who are brought up on courses that demand different skills.
PGA Championship - Scott
Adam Scott is one of the best drivers of the ball in the game and I see Total Driving as the most important attribute at the PGA Championship. Now he's notched his first major, I can see three or more coming his way over the next few years
---
Adam Smith - Adam is a freelance golf journalist and has been contributing to Golfshake for a number of years
Masters – Jason Day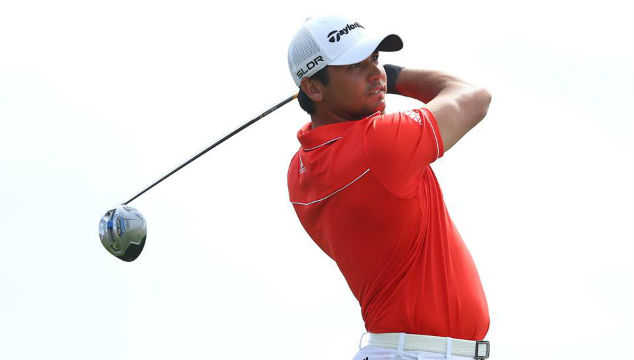 After Adam Scott's victory last year, the Aussie curse was lifted from the Augusta fairways. With this in mind I've gone for Jason Day. You could say it's out of left field and I'd agree, but three top-3 finishes in the last five years means he enjoys this course and he'll also be playing with passion following the loss of eight family members in last year's Typhoon Haiyan that struck the Philippines. He always comes good around majors and if his clutch putting holds up you could see another man from down under wearing a green jacket.
US Open – Rory McIlroy
Back in 1999, Pinehurst No.2 played host to what can be argued as the most remarkable U.S. Open victories ever. The romantic in me will pitch for Phil Mickelson who was piped to the title that year by the late Payne Stewart, but history tells me he wants it so bad to complete his 'career slam' that pressure will once again tell. I'm looking to Rory McIlroy to defy the critics and return to the form that saw him claim his record breaking first major championship in 2011 which was….the US Open.
Open - Tiger Woods
I believe this is where Tiger Woods will get back into the major winners circuit. Eight years on from his flawless win at Royal Liverpool, he'll return to place of happy memories and buoyed by the fact he's finished in the top-10 the last two years. Expect major number 15 here.
US PGA Championship – Zach Johnson
Always a tough one to call but I'm going to go for Zach Johnson. Experienced campaigner now and since his first and only major victory in the 2007 Masters he's been a consistent winner on the US Tour. Superb with the putter and he's been on fire of late, starting his 2014 season with a win at the Hyundai Tournament of Champions. Add that to three top-5 finishes in the PGA Championship in the last five years makes him a pretty good bet in my eyes.
---
Darren Ramowski - Founder of Golfshake, he doesn't write much (apart from code), but loves golf and still likes to have his say!
Masters - Rory McIlroy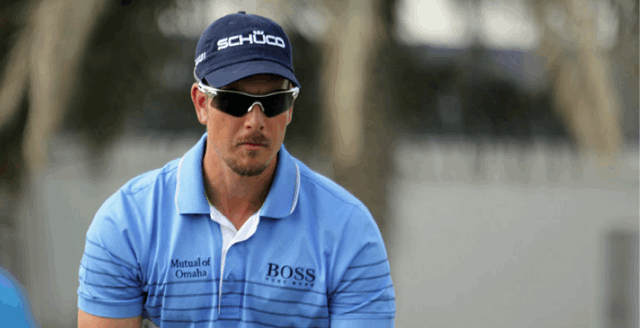 Hotly tipped by many and with past experience to build on you'd struggle to argue against Rory. He's started to find some form in 2014 and seemingly more settled in life and with his gear this year so goes into the first Major as a top pick and firm fan favourite.
US Open - Jordan Spieth
History shows it's not always who you will think when the US Open is played and particularly so at Pinehurst. I'm going to stick my neck on the line and go for one of the new crop of up and coming players on the PGA Tour and predict Jordan Spieth.
Open - Tiger Woods
You couldn't go far wrong looking at GMac or Rory but if the recovery goes to plan this may just be Major number 15 for Tiger Woods who won at Hoylake last time it was played here in 2006.
US PGA - Henrik Stenson
If he continues with his recent form, which is picking up where 2013 finished, Sweden's Henrik Stenson could be set to record his first Major victory at Valhalla.
---
Matt Holbrook - Matt is a regular contributor to the site. When he is not playing golf, he is watching golf or at least talking about it on Twitter - A self confessed golf nut!
Masters – Adam Scott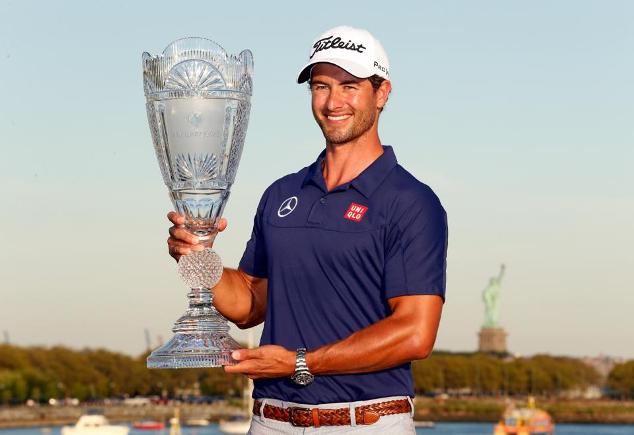 Picking a player to defend his title is always risky business, however this time round it isn't a massive outsider. Been playing solid over the winter and last few winners have gone off the boil since winning.
US Open – Phil Mickelson
The big man always raises his game when it matters. With this being the only major he hasn't't won he will finally complete his 'major puzzle'
Open – Henrik Stenson
Would back Henrik Stenson to win his maiden major at The Open. He will have a quiet(ish) start to 2014 but will roar to victory.
US PGA Championship – Tiger Woods
Tiger will finally pick up his next major at The USPGA. No other reason than 'Because he will'
---
Owen Davies - Owen looks after the day to day news and editing of Golfshake, He likes to think he has all the answers, but very rarely gets a pick right.
The Masters - Rory Mcilroy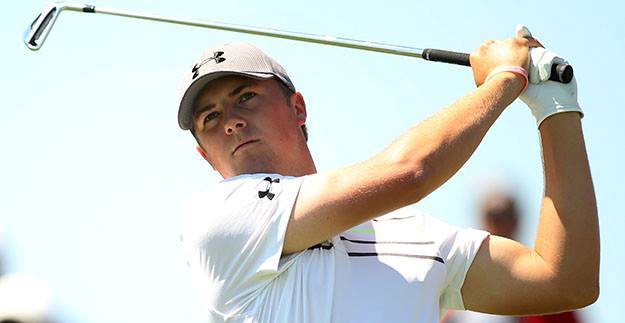 Rory, Rory, Rory, I just cannot see past him for this one. He is in form and has increased his length off the tee significantly in recent months; a must if you are to win at Augusta. In the past his putting has been a worry, but those fears have ebbed into a minor doubt. It is his time!
The US Open - Jordan Spieth
I love Spieth's game and his attitude to playing. He is hugely talented and has very little fear. If not a superstar already he soon will be!
Open - Tiger Woods
Now this does somewhat depend on Tiger being fit and healthy. If he is then I think this where he will get back on track in his quest to catch Nicklaus. He loves the courses and plotted his way round brilliantly last time out at Hoylake. A burnt out links track could be just the ticket for Tiger this summer.
US PGA - Sergio Garcia
Sergio is too good not to win a major. That is a fact and this years USPGA is where he will break his major duck. His putting is a bit hit and miss, but the USPGA set up players into his hands with brilliant ball striking required. He is finally maturing and in my opinion that is the key to his major ambitions
---

The oldest & most prestigious major, a trip to The Open is a must for every golf fan. From tickets and transfers to hospitality & golf, Golfbreaks.com can build the perfect package to help you experience The Open in style.
---
---
What do you think? leave your comments below (Comments)
---
Tags: tiger woods sergio garcia rory mcilroy phil mickelson PGA Tour lee westwood Jordan Spieth jason day european tour
---
comments powered by

Disqus