12 Golfers Who Have Done Things Their Own Way
---
THERE are many, many ways to play golf well. When we start the game we all have it drummed into us that mastering the basics is essential if we are ever to play at a decent level.

And while that is undoubtedly true, it has to be said that there are some very good professionals who do things their own way. Here, we look at some of the top stars' idiosyncrasies.
Jordan Spieth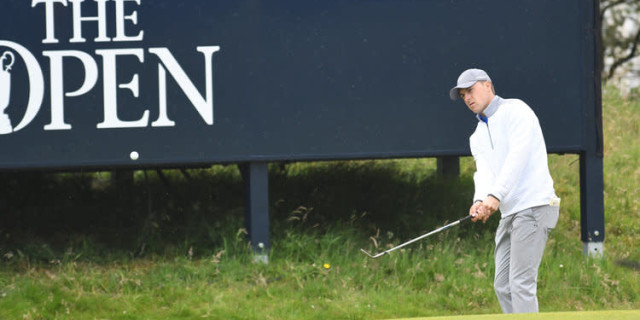 (Image Credit: Kevin Diss Photography)
Have you seen Spieth's practice swing? The former Masters and Open champion has had his issues over the years but has now rediscovered his best form thanks to a routine in which he consciously takes the club way back on the outside and then swings back across his body - and it looks nothing like his actual golf swing. Strange, but effective.
Keegan Bradley
Where do you start with Bradley and all his mannerisms? There are the endless club twirls in his fingers, the stepping in and out of a shot, giving the club back to his caddie, pulling out a different one and then going back to the original choice. There are all those practice swings, the endless chat with the caddie - and then when he finally gets ready to play he turns out to be one of the quickest in the game when it comes to pulling the trigger. Very, very strange.
Bubba Watson
You don't win the Masters twice unless you know what you are doing. But Bubba's swing is agricultural, to say the very least, with countless moving parts. He proudly boasts that he has never had a lesson - no kidding, Sherlock.
Alex Noren
Like Spieth, the Swedish star has a practice technique that makes you do a double-take. Like Spieth, he pulls the club way, way back on the outside during his backswing, with most of his weight on his left side. And then, when he hits the ball, produces a technique that looks completely normal. And then there is that huge forward press on every shot he plays, including with a putter in his hands.
Jim Furyk
The man who once shot 58 on the PGA Tour was one of the most frustrating golfers to watch for a whole raft of reasons, most especially for the length of time it took him to play. But the thing that qualifies him for this list was the habit he developed of standing over a putt, having lined it up, appearing ready to play, and then stepping back and doing the whole thing all over again.
Brandt Snedeker
The American has been one of the best players on the PGA Tour for a number of years. His particular idiosyncrasy is one that most of us wish more golfers would follow - he takes 12 seconds to hit every shot. Every single shot.
Kevin Na
The American used to freeze over the ball, especially with a driver in his hands. And before the freeze there would be endless practice swings. He knew that he had a problem and he sought some advice off the course. Advice that worked. Once surely the slowest player in professional golf, he now hits shots quickly, and marches after them. And he regularly walks putts into the hole, often arriving at the cup almost before the ball drops.
Laura Davies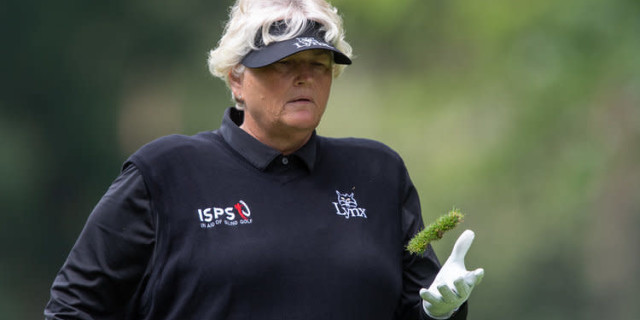 (Image Credit: Kevin Diss Photography)
Most golfers like to tee the ball up as high as possible when they have a driver in their hands - especially with today's modern equipment. Not Laura Davies. She ambles onto the tee, kicks up the turf with her heel and then places her golf ball on top. In her prime, she was one of the best drivers of a golf ball in women's professional golf, so she clearly knew what she was doing.
Lee Trevino
SuperMex had a swing that was all his own. He took the club way back on the outside and hit every shot from left to right. But you could probably count on one hand the number of times he missed the centre of a fairway on the fingers of one hand. But that wasn't his real idiosyncrasy - that was his ability to stand over the ball and hit a shot while still talking!
Jack Nicklaus
Nicklaus remains the most successful golfer there has ever been, winning an astonishing 18 majors, and finishing runner-up many more times. But the Golden Bear had two distinct idionsynracies that you would never teach - a flying right elbow at the top of his backswing and the fact that his left heel left the ground at the top of his swing. Still, it didn't work out too badly for him, did?
John Daly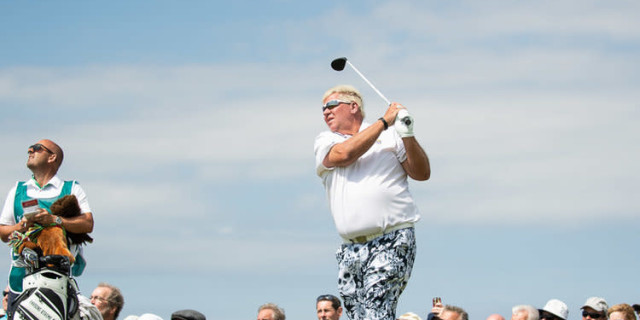 (Image Credit: Kevin Diss Photography)
Wild Thing by name, Wild Thing by nature. Idiosyncrasies? There's the length of his backswing on every single shot he plays, including with the putter. There's his endless addictions - to cigarettes, gambling, alcohol, chocolate and sugar-filled drinks. And there is his temperament. The angrier he gets, the faster he plays.
Aaron Baddeley
Blessed with movie-star good looks, Baddeley has been plying his trade on the PGA Tour for a number of years, mostly in a completely orthodox manner. But recently he has appeared with shoulder-length hair and a stance so closed that he appears to be aiming 50 yards right of the intended target. But guess what? It is working for him.
---
Related Content
10 of The Most Memorable Feuds in Golf
---

Be part of the action with a selection of unique golf tournament experiences, from playing in a pro-am with the stars to watching the action at golf's most illustrious events. Whether it's the Masters or The Open, The Ryder Cup or WM Phoenix Open, build your own bespoke package with the experts at Golfbreaks.com.
---
What do you think? leave your comments below (Comments)
---
Tags: PGA Tour european tour dp world tour daily picks
---
PLAY MORE PLAY BETTER - LATEST TUITION TIPS
---
Leave your comments below
comments powered by

Disqus