LIV Golf European Legends Still Expect to Compete in Ryder Cup
---
LEE WESTWOOD clearly has not been paying much attention to the media. The veteran English golfer says that he doesn't think his defection to the LIV Golf series should affect his chances of playing for Europe in the Ryder Cup next year.
American captain Zach Johnson has already made it clear that he will not be selecting any golfer who has been suspended by the PGA Tour, ruling out Dustin Johnson, Brooks Koepka, Bryson DeChambeau and Patrick 'Captain America' Reed. Johnson said: "What I know is this: In order to play on the Ryder Cup team whether you're top six or a pick, you must garner Ryder Cup points through the PGA of America.
"In order to garner Ryder Cup points through the PGA of America you have to be a member of the PGA of America. The way that we're members of the PGA of America is through the PGA Tour. I'll let you connect the dots from there."
As things stand, no world ranking points will be awarded for performances in LIV tournaments. Westwood is no longer a member of the PGA Tour and has already been fined £100,000 for playing in the LIV event at Centurion, with the threat of a further fine to come for teeing it up in Portland.
So the first question you have to ask if where on earth Westwood believes he is going to earn the ranking points that would even tempt Henrik Stenson to consider selecting him. Quite apart from anything else, it is highly likely that the powers-that-be at the DP World Tour have already advised Stenson that he will not be able to select any of the rebels.
Westwood has made a record-equalling 11 Ryder Cup appearances in the biennial contest against the United States and argues that his loyalty to the DP World Tour should entitle him to at least be considered.
"Why should it be threatened?" he said. "I've been playing Ryder Cup golf since 1997 and the criteria has been to be a member of the European Tour [now the DP World Tour].
"I've been a member of the PGA Tour and still played four events on the European Tour [now the DP World Tour], and why would the European Tour change their rules so dramatically because another tour doesn't like it or feels financially threatened?
"As long as you fulfil the criteria to be a European Tour member, then you should still have the opportunity to try and qualify for the Ryder Cup team."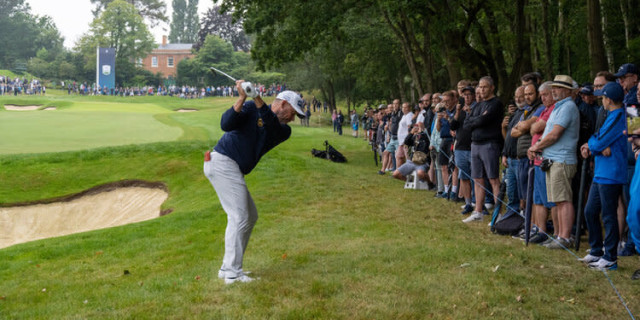 Westwood is not alone in believing that his place in the team should not be threatened.
Spain's Sergio Garcia, 42, Europe's all-time leading points scorer, added: "I hope that I still have the possibility, as I'm sure they do, too, to be a part of a few more Ryder Cup teams, but that's not going to depend on us now."
It has been widely reported that Garcia and Rory McIlroy have had a major falling out over the Spaniard's defection. If they are no longer on speaking terms how on earth could they ever again be teammates? The Ryder Cup depends on players rooting for one another, on a sense of camaraderie and togetherness. If the rebels were to be chosen you can be sure that those who have remained loyal to the DP World Tour would feel a huge sense of injustice.
European players need to be a member of the DP World Tour to be eligible to play in the event, which will next be contested in Rome in September 2023, while Americans need to be members of the PGA Tour, which is banning any of its members that have joined LIV.
Westwood quit the PGA Tour to take part in the first LIV event in Centurion Club near London, with the governing body suspending all members who took part. It also warned players that "participation in a further conflicting tournament or tournaments without the required release may incur further sanctions".
"I am disappointed with the European Tour's approach," added Westwood. "I've been a European Tour member for 29 years and for some of those years I have also been a member of the PGA tour and as long as I've played my four events the European Tour haven't had a problem with me playing anywhere else and now it seems to be a problem.
"As far as fines and sanctions, I'm disappointed."
With all due respect, what on earth did he expect?
It has been revealed that the 16 DP World Tour players suspended from this week's Scottish Open sent a letter to the DP World Tour in which they threatened legal action unless the ban was lifted.
DP World Tour chief executive Keith Pelley refused to take it lying down.
He said: "There has been a leak to the media of a letter we received on behalf of a number of LIV Golf players which contains so many inaccuracies that it cannot remain unchallenged.
"Before joining LIV Golf, players knew there would be consequences if they chose money over competition. Many of them at the time understood and accepted that. Indeed, as one player named in the letter said in a media interview earlier this year; 'If they ban me, they ban me.' It is not credible that some are now surprised with the actions we have taken.
"The letter claims that these players 'care deeply' for the DP World Tour. An analysis of the past participation statistics on our Tour in recent years of several of the leading players named, suggests otherwise."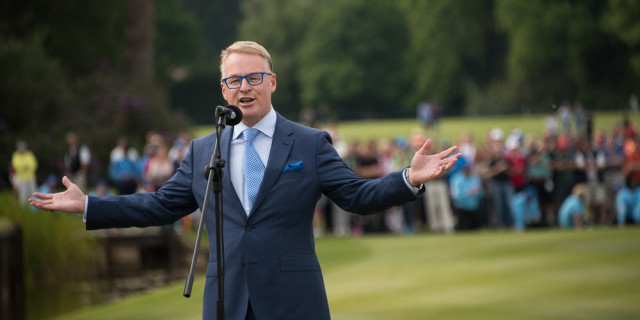 Pelley alludes to one player that has played in just six Rolex Series events in the last five years and another that has played just four, as well as questioning one player that had given a "signed commitment" to play at the Irish Open.
"I wish many of them had been as keen to play on our Tour then as they seem to be now, based on the fact they have either resigned their membership of the PGA TOUR or, if they are still in membership, have been suspended indefinitely," Pelley explained.
"Furthermore, given how deeply these players say they care about the DP World Tour, perhaps some of them could have played in Ireland this week in support of our new title sponsor, in particular one player who gave us a signed commitment to play at Mount Juliet.
"With that player currently in action at Pumpkin Ridge, you can imagine the allegation in the letter that we are in the wrong, is hard to accept."
Pelley added that the DP World Tour takes "great exception" to a suggestion in the players' letter that they were playing 'second fiddle' to the PGA Tour, nothing that "nothing could be further from the truth" and citing a meeting held on Tuesday, during which the benefits of their "expanded relationship" were underlined.
"One of those is an unprecedented ten cards on offer to the PGA TOUR, cards that many of the players named in this letter desperately wanted to attain in the early stages of their careers," Pelley said. "Why now be critical of those trying to do the same?"
The statement also provides assurance over the future of the DP World Tour, which Pelley describes as a "vibrant, independent and global Tour with increasing and guaranteed prize fund growth over the next five years".
"I will simply reiterate that our Members' Regulations which have been in force for more than 30 years, have been accepted by all the players, are there to protect all of our members, and we will use them to take all necessary steps to protect their interests.
"The sanctions for those members who knowingly broke our rules by playing at the Centurion Club without a release are proportionate, fair and, I believe, considered necessary by the majority of our members."
---
---

Be part of the action with a selection of unique golf tournament experiences, from playing in a pro-am with the stars to watching the action at golf's most illustrious events. Whether it's the Masters or The Open, The Ryder Cup or WM Phoenix Open, build your own bespoke package with the experts at Golfbreaks.com.
---
What do you think? leave your comments below (Comments)
---
Tags: european tour dp world tour daily picks
---
PLAY MORE PLAY BETTER - LATEST TUITION TIPS
---
Leave your comments below
comments powered by

Disqus