Golf Can't Be Complacent After Participation Boom
---
CLUB golf is in rude health. Everybody tells us that is the case, so it must be true. Right? All the evidence points towards increased numbers of people playing the game since the pandemic began. A whole host of surveys and research points to record numbers of people playing the game.
Many golf clubs now have waiting lists. Some have even introduced joining fees. It would be all too easy to rest on our laurels and believe that all in the golfing garden is rosy.
There has been lots of anecdotal evidence to show a hugely encouraging growth in playing numbers but we cannot afford to be complacent. We estimate a growth of 15-20% last year when compared with 2019. The numbers who flocked back to the game when the first lockdown ended was unprecedented and we clearly cannot expect it to continue.
Staggering Growth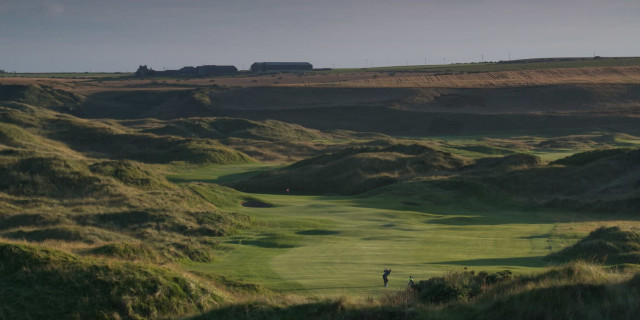 Golfshake's Score Tracker data shows that golfers played on average around 20% more per month when compared with 2019 but we have seen numbers returning to more level numbers in 2021.
Earlier this year, The R&A published the results of a survey that claimed golf had seen an increase in participation of 2.3 million on-course adult golfers in Great Britain and Ireland in 2020 and concluded that the sport must work hard to grasp the opportunity to retain new and returning players.
Research led by The R&A, in tandem with England Golf, Golf Ireland, Scottish Golf and Wales Golf, clearly identifies that golf thrived in 2020 despite the huge challenges provided by Covid-19.
And two participation reports produced by Sports Marketing Surveys show that a significant number of players enjoyed golf on 18-hole courses as well as alternative forms of the sport, including driving ranges, par three golf and pitch and putt.
There was also an increase in the number of women playing the game and, finally, a reduction in the average age of participants.
Phil Anderton, Chief Development Officer at The R&A, said: "We have seen a real surge in the number of golfers in Great Britain and Ireland playing the sport and this is reflected by the high demand for tee times and clubs reporting a strong interest in membership last year. Golf has shown that it can provide significant health benefits and this has been important for many golfers during these very challenging times. It is vital that golf seizes the opportunity to maintain this heightened interest by offering new and returning golfers compelling reasons to stay within the sport and enjoy it with friends and family."
According to the R&A, the total number of golfers playing the game in Britain last year increased by 2.1 million to 5.2 million. It is the highest figure recorded this century and represents a a truly staggering increase.
The Key Demographics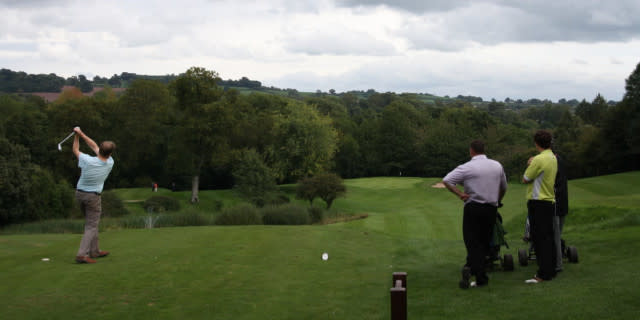 Perhaps the most encouraging thing for those run the sport in this country is that 36% of that number were either returning or new golfers, with a mind-boggling 16% of players starting or trying golf for the first time because of the pandemic. After years spent trying to figure out a way to attract younger players to the game, we saw the average age of golfers plummet by five years to 41, with the majority of new golfers aged under 55.
And the good news didn't end there - 25% of women golfers were new to the sport, trying it for the first time because of the pandemic. Unsurprisingly, the number using driving ranges also rose, from 2.3 million to 4.3 million players.
In Ireland, the number of regular golfers more than doubled, from 219,000 to 540,000, with 18% returning or trying golf for the first time because of the pandemic, while 33% of adult golfers who tried golf for the first time in Ireland were under 25 years old.
Hillier Hopkins produces an annual survey in association with UK golf clubs. Its findings for 2020 were eye-popping.
One of the key findings was that the number of golf clubs with waiting lists had more than doubled from 22% to 45%, leading to a positive impact on membership totals and income. Clearly, if a golf club is forced to introduce a waiting list then it means it is full to capacity, something that most could only dream about before the pandemic. Half of its members enjoyed a turnover in excess of £1m in 2020 - a remarkable figure when you consider that courses had to close their doors for such a large part of the year.
The age profile of the average club golfer continues to be a cause for concern, however, with Hillier Hopkins reporting that in 2020 just 20% of those playing at the clubs it surveyed were under the age of 40.
But it was highly encouraging to learn that 69% of members were prepared to change their rules and regulations in an attempt to modernise, although 92% continue to implement a strict dress code for golfers.
The R&A reports that 98% of those interviewed are enjoying playing the game and 95% see themselves playing golf for many years to come.
You don't need us to tell you that the mental wellbeing of the nation was affected by the lockdown, and this was confirmed by the R&A.
Among avid/regular golfers, 31% admitted that they had experienced some negative impact on their feelings of loneliness/isolation as a result of the pandemic. Of these, 79% said playing golf had a positive impact. Among lapsed/returning golfers, 44% identified that they had experienced some negative impact on their mental health as a result of the pandemic. Of these, 92% believed that playing golf had a positive impact. Among occasional/infrequent golfers, 34% identified they had experienced some negative impact on their physical health as a result of the pandemic. Of these, 70% identified playing golf had a positive impact.
A Personal Story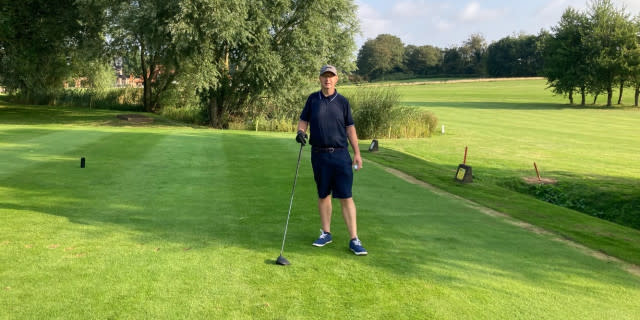 Of course, everybody has their own reasons for playing this wonderful sport. We recently recorded the golfing journey of Robin Baldwin, a 55-year-old member of the Golfshake Community.
He told us: "In August 2020, a friend (a keen and very good golfer) suggested going to a driving range. I really enjoyed it, went a second time and thought I'd try golf more seriously. I hadn't touched a golf club for 25 years and only played once or twice a year before that.
"I bought a second-hand set of clubs on eBay for £200, booked four 30-minute lessons at a local club and then it was the second lockdown. It wasn't until March this year that I actually made it out onto a golf course. I took partial retirement in February which frees up some time.
"Since then, I've bought new clubs, joined the local club and play a couple of times a week, with mixed results. My aim initially was to get down to 'bogey golf' but I'm determined to get down to mid-teens. I fear I've left it too late to get down to single-figure handicap.
"Prior to 2020, I think the limiting factor was time. I also had other sports and pastimes when time allowed. It's easier to find an hour for a game of tennis than five hours for a round of golf!"
Robin now has the time to focus on his golf and finds it as fascinating, addictive and frustrating as the rest of us.
"What keeps me coming back? It started as the occasional shot that goes just where you want it to. As I've improved a bit, it's stringing together enough good shots to get a good score on a hole, or nine holes, or a full round. Even on the worst round, when you're close to chucking the bag in a lake, there will be a few shots that make you think, 'Hmm, maybe I can do this after all…'
"The other side of that is the frustration: hitting a fantastic shot, thinking a par or better is on the cards, then the very next shot is hopeless. How can you vary that much? My last two rounds were 108 gross (nothing went right!) and 83 (nothing went wrong!). Who knows what Saturday will bring?"
Robin offers a fresh perspective on the experiences of a new golfer, and he highlights some potential obstacles.
"The snobbery that used to surround golf years ago seems to be lessening - but it's still there to some degree. I wonder how many potential golfers have been put off by the attitude of a small but noticeable minority of golfers. All the club pros and staff I've met are brilliant; some golfers less so. But it's a great way of getting exercise without realising it, especially if you carry your bag. And the fresh air and nature make golf courses great places to be."
And that, in a nutshell, sums up the experiences of so many of us. There is no doubt that golf is in a good place. Long may it continue.
---
What do you think? leave your comments below (Comments)
---
Tags: GOLFERS Golf daily picks
---
PLAY MORE PLAY BETTER - LATEST TUITION TIPS
---
Leave your comments below
comments powered by

Disqus