Golfbreaks Extend 2022 Early Birdie Promotion
By: Golfshake Editor | Wed 06 Oct 2021 |
Comments
---
After experiencing the busiest September for domestic bookings in the company's 23-year history, Golfbreaks are proudly extending their 2022 Early Birdie promotion by an extra month. Via a long-term partnership with club manufacturer Callaway, the Early Birdie promotion will offer the chance to receive a free Callaway Epic driver included within their booking.
Moreover, Golfbreaks have introduced a point-based system that will reward travellers who book in large parties – resulting in savings for future trips. As a consequence of this direction, Golfbreaks have become the only loyalty-based reward scheme currently operating in the golf travel industry.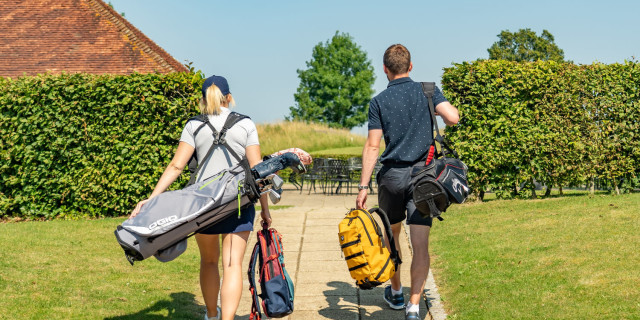 For the majority of countries, international travel has become more relaxed, and golfers are eager to make up for lost time since the COVID-19 pandemic.
With the changes in travel restrictions, Golfbreaks have experienced a surge in bookings, largely for spring 2022, as the mystery around travel begins to cease and with the influx in bookings, Golfbreaks are highly advising that customers secure their trips quickly, as tee times at the popular global courses will undoubtedly be snapped up as travel restrictions continue to ease.
Considering the importance that the Early Birdie promotion played in the influx of bookings, Golfbreaks are happy that the extension of the promotion will stay in place until the end of October.
Andrew Stanley, CEO and Founder of Golfbreaks, was delighted with his company's unprecedented month: "It's brilliant to see that golf travel is seeing an uptake in bookings after what has clearly been a very challenging 18 months for the travel industry as a whole.
"We're pleased to see continued easing of global travel restrictions and believe that this will give our consumers continued confidence and peace of mind as they look forward to breaks at some of our incredible venues across Europe and the rest of the world."
The 4th of October signified an overhaul in travel restrictions and travelling abroad will become less troublesome for golfers. Fully vaccinated golfers will no longer be required to take a pre-departure test before returning home from green listed destinations. Additionally, lateral flow testing is scheduled to replace the more expensive PCR tests.
As an added bonus, travel restrictions to the USA have also eased - which is fortunate as the country is one of Golfbreaks' top worldwide destinations. Travel to the country is set to start from November; golfers can experience the splendid plethora of courses that are located in states such as Florida, Arizona, Texas and Southern California – all excellent destinations for winter sun!
Early Birdie Promotion
As aforementioned, Early Birdie will be extended through the month of October, meaning golfers who book through Golfbreaks will be given the option of receiving a Callaway Epic Speed driver alongside their booking.
To qualify, make sure you have booked your golf getaway by 31st of October 2021 and the trip must take place in 2022.
Some additional bonuses include:
Receive a Callaway Epic driver or bonus breakpoints on selected bookings
Book early for 2022 to secure the best tee times and room availability
Take advantage of added values including free buggies, free group places and more
Choose from 2,500 resorts, hotels & courses worldwide
However, you may be content with your current driver and not currently in the market for a replacement. If that is the case, fear not, as you can choose to obtain Breakpoints as an alternative.
Breakpoints enable you to save money for future trips and dependent on where your destination or your group size, savings fluctuate. Below is a full breakdown of group sizes, location and potential savings – or that shiny new driver instead!
Group Size 4-7
UK & Ireland – 250 points (£25)
Europe, Morocco & Tunisia – 400 points (£40)
Worldwide: USA, Dominican Republic, Dubai, Abu Dhabi, South Africa & Thailand – 1,000 points (£100)
Group Size 8-11
UK & Ireland – 500 points (£50)
Europe, Morocco & Tunisia – 750 points (£75)
Worldwide – driver or 2,000 points (£200)
Group Size 12-15
UK & Ireland – 750 points (£75)
Europe, Morocco & Tunisia – 1,000 points (£100)
Worldwide – driver or 3,000 points (£300)
Group Size 16-19
UK & Ireland – 1,000 points (£100)
Europe, Morocco & Tunisia – driver or 1,500 points (£150
Worldwide – driver or 4,000 points (£400)
Group Size 20-23
UK & Ireland – 1,250 points (£125)
Europe, Morocco & Tunisia – driver or 2,000 points (£200
Worldwide – driver or 4,000 points (£400)
Group Size 24+
UK & Ireland – driver or 1,500 points (£150)
Europe, Morocco & Tunisia – driver or 2,500 points (£250)
Worldwide – driver or 4,000 points (£400)
For further information regarding anything related to Golfbreaks, please visit their website: www.golfbreaks.com
---
What do you think? leave your comments below (Comments)
---
Tags: travel golfbreaks
---
PLAY MORE PLAY BETTER - LATEST TUITION TIPS
---
Leave your comments below
comments powered by

Disqus