How Did You First Become Addicted to Golf
---
Introducing a new series of articles, Golfshake's Liam Moore describes how he first got into golf.
---
Growing up, there were plenty of sports that captured my attention. Golf? Not so much.
Following the 'traditional' path of football in my younger years and involving myself with cricket as a teenager, the concept of reaching the green in as little shots as possible just didn't match up to the excitement of a pulsating team environment.
My dad tried to spark an interest of golf, taking me to the range or to the local pitch and putt, but it just didn't materialise. Ironically, I failed to understand why he liked the sport so much. Oh, how wrong I would be.
Generally, there are two pathways into the world of golf. You either play as a youngster, build your skills and, as you transition into adulthood, become pretty good at it. Or, alternatively, you take it up as an adult – and battle those endless shanks for what feels like an eternity.
The Inspiration of The Majors
It wasn't until I was at university where golf first piqued my interest. I remember it vividly. Chilling in my friend's room whilst he was watching the European Tour. "Why?" I asked him. He laughed and later left the room. I stayed though, for an hour. Just watching golf alone - I couldn't take myself away. 'Strange,' I thought to myself. A month later and The Masters had begun. Yes, I'd watched small segments of golf here and there, but I had never committed to a full tournament.
As my dad was such a big fan of golf, I decided to watch the electrifying tournament and send him updates whilst he was occupied. Ping, ping, ping - his phone must not have stopped buzzing. "What a shot by Rory McIlroy!!!!" I would text. "Wow, Patrick Reed just chipped in," read another. I watched the full tournament; all four days and that final round was it - I was hooked.
At this point, as a 23-year-old, I had stopped playing sport for a few years. When I was 18, I suffered substantial injuries during a fall at work. I had fractured my vertebrae in eight places, fractured my skull, broke my arm and punctured both of my lungs. I tried to go back to cricket, but the slingy action of a pace bowler proved too difficult - so I exchanged my hobby of playing sport for a career of reporting sport. It was the best decision I ever made.
Off the back of the 2018 Masters, my attention honed in on more golf tournaments. More and more and more and more. I understood the difficulty of winning a golf tournament with more than 140 other players in the field. I understood the etiquette and rules of golf but, above all, I understood the significance of what major championship golf is - for me, only the World Cup of football can topple such a sporting event. By pursuing a career in sports journalism, I could begin writing love letters to the sport.
Starting to Play the Sport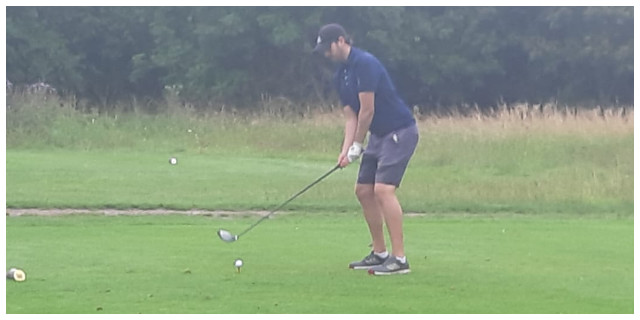 After a few months, watching it was not enough - I had to try it out for myself. So, my father and I ventured to that same pitch and putt he took me a decade prior. We shared his clubs and I could not lift the ball off the floor! I went round a par-54 in 130+ shots, and I loved it. This adventure went from fortnightly to weekly, to almost daily as my interest continued to ramp up. After a month or two, I bought my first set of clubs: Wilson ProStaff stock set.
I remember the fear of entertaining the thought of playing a traditional course. Seeing yardages such as 500+ absolutely terrified me. 'Will people laugh if I miss the ball?', 'What if I hit someone?' - the usual silly thoughts that newcomers will let run rampant through their mind. I, eventually may I add, gathered the courage to play a full-size course and the score was eye-wateringly poor. But did that really matter? No, I had the most fun I had experienced for years but, more than anything, this is an activity that didn't agitate my back too seriously - I found a sport that not only did I absolutely treasure, but one I could play relatively pain-free.
Falling in Love With Golf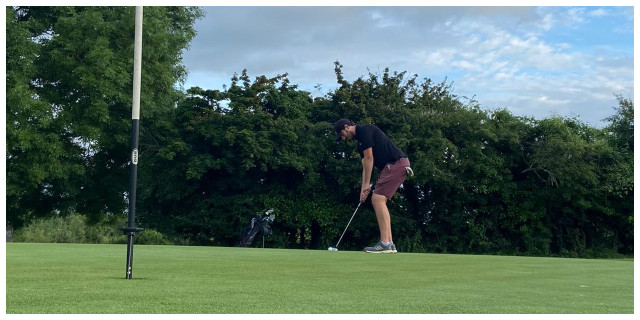 What followed was the start of an obsession. A love-hate relationship of finding the green from 150 yards for a birdie putt, to walk away with a double-bogey - I don't think I could have produced a better sentence that could resonate with amateur golfers! I continued to play. If I wasn't playing, then I'd be watching. The cycle had never been so simplistic - play, watch, play, watch, play, watch. The boom of golf is tremendous news for every member of the sport. We want this sport to grow, and we want people to see just how captivating both playing and watching can be. If the Champions League epitomises the very best of football, I implore you to watch the Ryder Cup.
There are plenty of golfers who absolutely adore playing but watching isn't for them, and that's fine. Golf may seem like a snobby sport at times - it has drastically improved through the 21st century - but the elite level of the sport does not represent the entirety of golf. Playing with friends, trying to beat your personal scores, sinking your first par putt, chipping in for the first time, your first birdie, the endless scores of 10+, it is a journey like no other. Yes, it can be expensive, and the price of golf clubs and accessories may deter you - but you don't need the latest tech to enjoy the world of golf. Even if you never wanted to play a course, the driving range is an excellent source of entertainment that provides valid exercise, too.
There is a misconception that golf is exclusive, boring and unaffordable. However, it is an individual's means of consumption that would either verify or deny that. If you're looking to get into golf, then head to the driving range. Try and hit some balls. Did you get one in the air? Excellent. Whereas we learn to kick a ball from a young age, there will come a time where the body just isn't up to the task of running frantically for 90 minutes. What do you do then? Do you give up on all sport and, as a consequence, suffer from a lack of exercise? Or do you take up a sport that provides excellent conditioning that people frequently play well into their retirement.
Here at Golfshake, we are launching a new series. We want the world of golf to be as busy as ever as we know the benefits - both physically and mentally - are endless. We will be interviewing an array of golf personalities to discover their love for the sport, how they became interested, and - most importantly - their tips for getting you to play more and play better. Whether you play off 3 or you are completely new to the sport, the grasp of golf is undeniable - and we would like to welcome you all to the tee of the best activity in the world.
---
So, how did you first become addicted to golf?
---
Related Content
How Golfers First Experience And Get Into Golf
The Need To Save Municipal Golf Courses And Importance Of Driving Ranges
---
What do you think? leave your comments below (Comments)
---
Tags: GOLFERS Golf daily picks
---
comments powered by

Disqus