Am I Fit For Purpose Or Fit To Drop?
---
Article by Golfshake's Derek Clements on life during lockdown
---
THE lockdown is turning out to be a life-changing event for us all. And that is how it is turning out for me. I live alone so I am having to get through this on my own.
I am working four days a week, and that is helping to preserve my sanity and keep me occupied. I have never before looked forward to work as much as I currently do.
But I still have plenty of time on my hands. I have watched several reruns of various golf majors on Sky Sports, but only after pausing my subscription. Like so many of you out there, I have binge-watched various series. Some of them have been enjoyable. Others have been utter trash. I am finding that it is quite difficult to concentrate on anything that is too heavy. And my sleep patterns are all over the place.
My life has always been about routine - turning up at the station every day to catch my train to London, arriving at work 30 minutes early (a habit I have never been able to break), eating my meals at the same time every day, going to bed at the same time, getting up at the same time, regardless of whether I am working or not. I always drink the same type of beer. When I go to an Indian restaurant I always order a Prawn Madras. I don't know why I even bother to look at the menu.
Obviously, I can't play golf. And, to be honest, watching a rerun of, say, the 2017 Open loses something of its appeal when you know that Jordan Spieth is going make that astonishing run on the back nine because you were there to watch it unfold.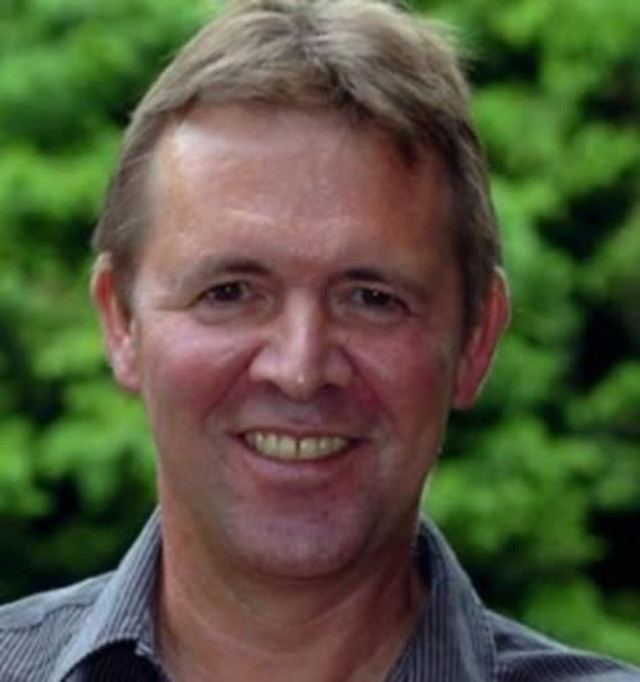 (Golfshake's Derek Clements)
So what to do? I have painted three walls. Three coats, whether they needed it or not. I have been on my hands and knees subbing my kitchen floor and my bathroom floor. My home smells of bleach and paint, my taps are gleaming. I am hoovering every day. I do the washing. The moment it is dry, out come the iron and ironing board.
I gave up smoking on New Year's Eve. It was long overdue. I am proud of myself because I did it without resorting to patches, tablets, gum or a vape. I did it with willpower. I have given up before. I once managed it for the best part of five years before succumbing again. But this time it's for good.
You won't be surprised to learn that I have put on a bit of weight. Not a huge amount, but enough to concern me. It is all too easy to traipse back and forwards to the kitchen, grab a biscuit or a packet of crisps and can of something fizzy. I don't want my stomach to be hanging around my knees when this is all over, so I have decided to do something about it.
I have been lucky. Despite smoking for much of my life and despite abusing my body, I feel pretty healthy. No aches, No pains.
So, what to do?
We have been told that we can go out for a walk if it is for exercise. Before the lockdown I was walking at least 5km a day - a lot further when playing golf. During the first couple of days of the lockdown, my iPhone informed me that I was walking around 100 steps a day, and that clearly wasn't good enough.
So I have decided to tackle the plank challenge. I did it because I have been told me it is good for my stomach. It would firm it up. And my God does it need firming up. I actually did it together a couple of years ago and it did make a difference. It is a 30-day challenge, building up to holding a plank for three minutes. It doesn't sound like much. If you have never done it, just try holding one for three minutes. And then tell me it isn't much.
I am a few days into it and it is going well. Better than I expected. But it hurts. It hurts your back. It hurts your stomach. And it hurts your calves. But only when you are doing it.
(Miguel Angel Jimenez limbering up like Derek)
But I have also had another crazy idea. Jogging!
Now then. Way back when - around the time that Victoria was on the throne - I used to be a half-decent runner. I could cover a mile in 4 minutes 30 seconds and I was a good cross-country runner. But I stopped for a very good reason. I hated it.
So what a great idea to take it up again all these years later, eh?
I say jogging. I say jogging…at the moment, it is walking and then walking a little bit faster. I have even managed to break into the occasional stride. And I feel like my chest is going to explode. I feel like I am about to take my last breath. Don't get me wrong - this is exactly what I expected to happen.
But it is a trifle dispiriting when a 75-year-old woman with a walking stick overtakes you with a cheery: "Good morning." I would reply if I could. But I can't. I have identified a daily lap, my aim is to reduce the time takes to cover it and I am going to stick with it if it kills me. Blimey, I hope that it doesn't!
And there is one other thing. Remember I told you that before this I had no aches and pains? Hmmm….my calves hurt, my knees hurt, parts of me that I didn't know exist hurt. But I am not going to give it up because I know it's the right thing to do.
Watch this space...
---
Related Content
The Self Isolation Guide For Golfers
Golfers Get Creative With Home Golf Solutions
---
What do you think? leave your comments below (Comments)
---
Tags: daily picks
---
PLAY MORE PLAY BETTER - LATEST TUITION TIPS
---
Leave your comments below
comments powered by

Disqus