Golf Course Closures Fast Reaching Crisis Point
---
With a number of recent golf club closures, Golfshake writer Derek Clements asks whether we are reaching a crisis point and assesses the changing landscape over the past 20+ years.
---
THE heady days when any farmer who owned a few spare acres called in an architect and a bulldozer and had those fields turned into a golf course are a distant memory. In the 1980s it seemed that every time you blinked a new course would open. Some farmers even decided that they didn't need to employ the professional services of a designer and carved out their own 18 holes.
It did, of course, mean that there were some abominations, but at least there was choice. Lots of it. And those new course owners were sensible enough to realise that they had to keep subscriptions at a sensible level. It had a knock-on effect. Many established golf clubs began to feel the pinch as their members realised that they also had choice, so the good news was that waiting lists disappeared, joining fees were largely scrapped and the cost of annual subscriptions began to fall. Happy days.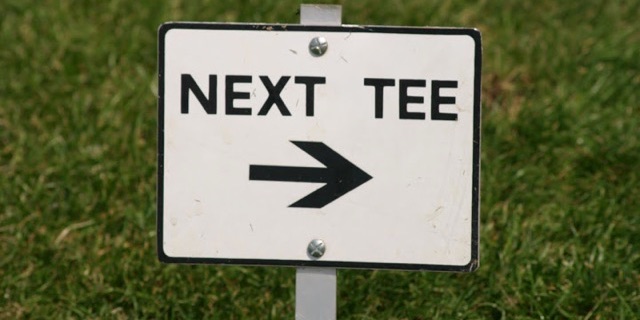 It also meant that people who might not otherwise have joined traditional golf clubs - or even been welcomed at those courses - found a home. For a time, those salad days seemed like they would never end. Tiger Woods arrived on the scene and there was a massive explosion of interest in the game. Woods made golf sexy. Suddenly it was no longer an "old man's game". Of course, those of us who have played all our lives never thought it was.
Woods was an athlete, a young man who smashed the ball prodigious distances. And he cursed when things didn't go his own way. Overnight, we had a game that was inclusive. It wasn't just for crusty old farts. It appealed to young men and women. And they joined those new clubs in droves.
But, of course, it couldn't last. There were still too many golf clubs that refused to move with the times. And the men and women who joined those courses carved from flat farmers' fields quickly became bored. They wanted a challenge. They wanted to play proper courses. These were players who were not steeped in the traditions of the game. Many didn't really understand etiquette. But they did know how to have fun. And fun is a word that is frowned upon by too many UK golf clubs. So eventually they began to drift away from the game.
And then came the latest economic crisis in 2008. Could golf continue to thrive? Could clubs respond to the new challenges that would lie ahead? Or would they simply bury their heads in the sand and hope that it would all go away? Overnight, jobs were lost, pay rises were non-existent, people lost their homes or struggled to keep up with mortgages payments. For those individuals, something had to give and many opted to scrap their golf club memberships.
Many of those farmers who thought the good times would never end, realised they were left with costly white elephants. Clubs that once boasted memberships of 600-plus now struggled to make ends meet. Inevitably, courses began to close.
And then, as the economy began to pick up, developers saw an opportunity, realising that they could buy up golf courses from owners who were looking for a way out. They were able to purchase the land at bargain prices, build houses and cash in.
And it shows no signs of coming to an end anytime soon. Moore Place Golf Club, Surrey, Letham Grange Golf Club, Scotland, Carswell Golf Club, Oxfordshire, Bushey Hall, Herts, Hilltop GC, Birmingham, Stanhope and Edgware Golf centre, London, Heaton Park Golf Centre, Manchester, and Stoke Albany, Northamptonshire are the latest victims.
Moore Place has been bought by a developer and Stoke Albany is closing its doors because it no longer has enough members to make it a viable going business concern. It's the same story at Bushey Hall, where membership has fallen from 500 to less than 200.
As reported by The Golf Business, Carswell Golf Club captain Kevin Howe said: "The golf club is no more. The green staff have been let go and we have been told that 'pay and play' is not a viable option. The only way the golf club will carry on in the future is if it's sold and run by others. The clubhouse has been stripped out and left in a mess and the club is working with the liquidators to sort things out but on what timescale I have no idea."
I have personal experience of what this feels like. I was a long-time member at Waldringfield Golf Club, near Woodbridge, Suffolk. And yes, this was a course that began life as fields. But a proper designer was employed to create something that started life as a nine-hole course before being expanded to 18 holes. It was a gem. The original owner, a local businessman who felt he had taken it as far as he could, eventually sold it to a wealthy individual who continued to spend money on the course and it became a thriving business. Greenkeepers were given whatever equipment they needed, new bunkers were added, more trees and shrubbery were planted.
When it was sold again we had no reason to imagine that anything would change. We were wrong. To cut a long story short, the new owner closed the course because he wanted to build houses on the land, and 500-plus members were cast to the wind. The good news was that several other local clubs benefited from this because most of those members were now looking for a new home. But many also decided they'd had enough and gave up the game. And there's a huge part of the problem - when courses close, many people don't necessarily join new clubs and are lost to the game forever.
This problem is not isolated to the UK. Literally, thousands of courses have closed in the United States, where a glut of new courses opened between 1998 and 2006, coinciding almost exactly with Woods' peak years. According to the Urban Land Institute, closures gathered momentum after the 2008 recession.
Golf course developments in America is somewhat different to the UK. Many were built as part of housing developments or to add customer value to existing hotels. And, as in Britain, property developers are cashing in by buying up the land and sending in the bulldozers - but this time to dig up the courses and prepare the land for new homes. A staggering 205 golf courses closed in 2017, reducing the total to 14,800. It is hardly surprising because, over a 20-year period, 4,000 new courses were built and that was clearly never going to be sustainable.
Las Vegas has suffered more than most cities. It is built in a valley surrounded by mountains and that means that land for housing development is rapidly running out, which makes the area's golf courses an especially attractive target for potential developers.
It is a similar story in Australia. More than 100 new layout appeared in the 1980s, but courses in cities such as Sydney, Melbourne and Perth have closed. Like Britain and the USA, most of these courses are being built on as housing demand continues to grow, although some have been returned to open parkland, with the closures blamed on tumbling memberships and falling interest in golf.
So it is clear that this is a worldwide problem. Millennials are turning their backs on golf as the average age of golfers continues to rise. Innovative solutions must be found before it is too late because when those houses start to spring up it means the golf courses on which they are built are gone forever.
---
What do you think? leave your comments below (Comments)
---
---
PLAY MORE PLAY BETTER - LATEST TUITION TIPS
---
Leave your comments below
comments powered by

Disqus