Motorhome and Caravan European Golf Tour
---
Many golfers enjoy traveling round the UK and Europe in their caravans or motorhomes playing at a huge range of courses. It is unlikely that this type of golf ever has any competitive element to it, but now it can. The Motorhome and Caravan European Golf Tour is open to golfers of all abilities as long as you wish to play competitive golf and travel in either their caravan or motorhome.

Beginning in January 2019 golfers will be able to take part in a series of events at various golf courses spanning the UK and Europe. These events will act as qualifiers for the Grand Tour Final which will take place in Spain in January 2020. Played over a Stableford format, players will pick up order of merit points from their final positions at the end of each event which will be played over five days. The incentive to be the best of a large number of fellow caravaners and motorhome users should be incentive enough, however, those who do reach the Grand Final will be in with a chance of bagging a brand new motorhome for a hole-in-one.

The tour was founded by Peter German along with his son Nigel and wife Maureen, all of whom have strong connections to golf and travelling. Peter is no stranger to the Spanish sun as he and Maureen have been enjoying their winters there for the last ten years in the good company of their touring caravan. Nigel himself has spent many years in Europe putting his golfing talent to good use. He founded his own Hi5 Protour which was aimed at helping young aspiring golfers to continue their progress by competing throughout the winter in Spain.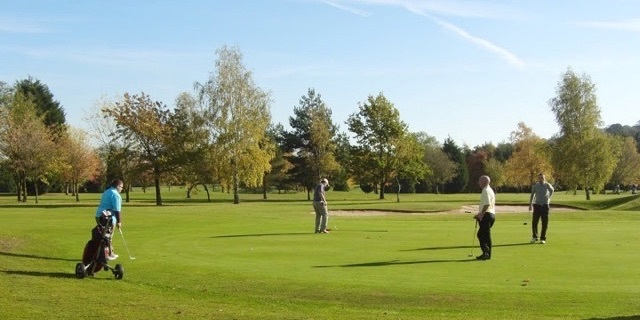 All courses that will host an event across Europe have been handpicked between the team behind the tour and all have a nearby campsite which players will be able to use as their base. Golfers will receive free transport between the courses and the campsites as part of their entry fee.

In terms of handicaps for the event, the Tour have decided that for all golfers to have a fair chance there will be maximum handicaps in place. For men, 40 will be the top mark and it will be 52 for women. Golfers will be required to have a valid handicap, either issued by a UK or European golf club or by Golfshake. Golfshake provide a free handicap tracking service where players can log their scores and receive a handicap. The process is very straightforward and means that you do not have to be a member at a golf club, or even play at the same club more than once to receive a handicap. Click here for more information about the Golfshake Handicap Tracker.

This is a great way for those who love to travel in motorhomes or caravans and enjoy the competitive element of golf to meet new people and test their skills against likeminded characters.
For more information on the tour, visit:
https://www.motorcaravangolftour.eu/
.
---
What do you think? leave your comments below (Comments)
---
---
PLAY MORE PLAY BETTER - LATEST TUITION TIPS
---
Leave your comments below
comments powered by

Disqus