Complex Champion Patrick Reed Has Always Done Things His Own Way
---
IF IAN POULTER is an individual who divides opinion – and he most certainly is – then the same can be said for Patrick Reed. The two golfers are men you would definitely want on your side in the heat of battle, but Reed now has something in his possession that Poulter craves, namely a first major title.
Within Reed beats the heart of a lion. He is consumed by self-belief and fails to understand why anybody would be upset by the fact that he copies Tiger Woods and wears a red top on the final day of tournaments (though Nike dictated that he wore pink on Masters Sunday), insisting that Woods is the greatest golfer the world has seen, was responsible for inspiring Reed to take up the game and why on earth would anybody take offence at him copying the example of his idol?
"The best player ever to live when I was growing up wore black pants, a red shirt," said Reed in 2014. "I was growing up watching him. I always thought, 'You know, it would be cool to wear black and red coming down on Sunday.' Just happens to be that we both wear it on Sunday now."
There have have ill-judged public comments, questions asked about why he was asked to leave his college golf team after a year and a well-publicised row with his parents, Bill and Jeannette, from whom he has been estranged for six years. At the 2014 US Open at Pinehurst police even escorted them from the course and the USGA confiscated their badges.
Before he started his final round at Augusta, Reed was asked why so many people on social media make their dislike of him so clear. He couldn't answer the question. "I don't know. Why don't you ask them?" he said. "I mean, I have no idea, and honestly I don't really care what people say on Twitter or what they say if they are cheering for me or not cheering for me. I'm out here to do my job, and that's to play golf. I feel like if I'm doing it the right way, then that's all that really matters."
He first came to the attention of the wider golfing world when he won the Wyndham Championship in August 2013, and he would go on to triumph twice more in 2014 — at the Humana Challenge in January and the WGC-Cadillac Championship in March, in which he defeated Jamie Donaldson and Bubba Watson by a stroke. At 23 years of age, he became the youngest player to win a WGC event, but what was more surprising is what he announced to the world that day.
Despite being ranked 20th in the world (he was 44th on the eve of the tournament), Reed had announced that he regarded himself as a "top-five player in the world'.
"I've worked so hard, I've won a lot in my junior career, did great things in my amateur career, was 6-0 in match play in NCAAs, won NCAAs two years in a row, got third individually one year and now I have three wins out here on the PGA Tour," he said. "I just don't see a lot of guys that have done that, besides Tiger Woods, of course, and, you know, the other legends of the game. It's just one of those things, I believe in myself and — especially with how hard I've worked — I'm one of the top-five players in the world. To come out in a field like this and to hold on wire to wire like that, I feel like I've proven myself."
It was a comment that aggravated a lot of people, who believed that you have to earn that sort of a ranking through producing a consistent body of work over a period of time. Reed didn't care – and it highlighted that here was a young man who wasn't short of confidence. He has struggled recently, and a great many people have taken a perverse delight in watching him do so, but Reed is a cussed character and is fiercely determined. He never stopped believing in his ability and was always certain that it would come right.
There were also stories about his college days that didn't sit well with the golfing fraternity. That he was dismissed from the University of Georgia golf team after just one year is beyond dispute. What still remains unclear is the reason. Reed insists that he was kicked out because of alcohol violations, and he is clearly a man who enjoys life to the full. While at the university he was arrested for under-age drinking and possessing a fake ID and was placed on probation, fined and given 60 hours of community service.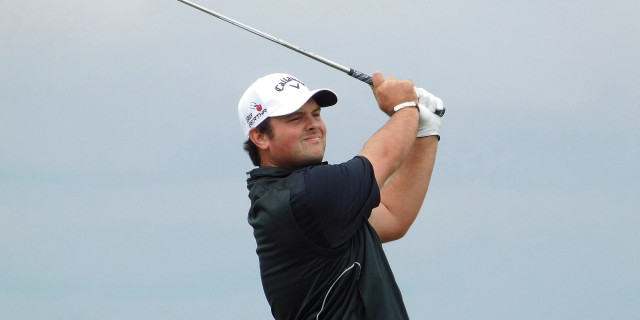 But in his book, Slaying the Tiger: A Year Inside The Ropes On The New PGA Tour, Shane Ryan claimed that there were accusations that Reed had been caught out cheating and that he had stolen from his teammates. The player denied the claims, and continues to do so, but it is interesting to note that he has never brought legal action against Ryan.
Jason Payne, the assistant golf coach at Georgia during Reed's year there, said: "While getting to know Patrick through the recruiting process as a coach, a few character issues came to light, that we as coaches thought we could help Patrick with," he said. "Once Patrick was on campus for a few months, it became clear that Patrick was not going to mesh with the make-up of the team at that time, and he was dismissed from the team. There is no doubting the ability of Patrick as a golfer, it was Patrick as a person that we chose not to associate with. The story that has been reported by Shane Ryan is an accurate account of his college career at UGA—including the suspicions held by his former teammates."
Remember that he is not the first golfer to be accused of cheating – it didn't do too much harm to the careers of Vijay Singh and Colin Montgomerie.
Reed transferred to his hometown Augusta State. His parents still live in Augusta, a few miles from the golf course on which Reed enjoyed his finest hour. But they were at home watching the final round unfold on television with their daughter, Hannah. They have been estranged since 2012, although his parents have kept his room untouched in all that time. The rift dates back to Reed's decision to marry Justine, his wife and one-time caddie, when he was just 22 years old. His parents made their reservations clear, but the wedding went ahead without them. As things have turned out, Justine Reed has proved to be a rock and the player goes to great lengths to pay tribute to the part she has played in getting him to this point in his career. Sadly, Patrick Reed has had no contact with his parents since his wedding, but that didn't stop them sitting in from of their television set on Sundayrooting for their boy to come through.
There was also an unfortunate incident at the WGC-HSBC Champions in China, when he uttered a homophobic slur on camera and was forced to issue an apology on Twitter. And he won himself few friends during a row at the Arnold Palmer Invitational recently. Reed wanted free relief after finding a bush but the rules official refused to let him have it – quite correctly in the view of most onlookers. "I guess my name needs to be Jordan Spieth, guys," he said to the gallery.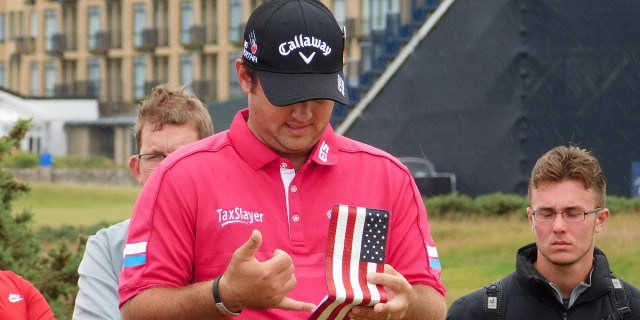 And then there is the Ryder Cup, in which Reed has emerged as exactly the sort of player you would want on your team, in precisely the way that Poulter has been such a talisman for Europe over the years. He went 3-0-1 in his Ryder Cup debut at Gleneagles in Scotland in 2014, and two years later he was 3-1-1 at Hazeltine in Minnesota.
In 2014 at Gleneagles he put one finger to his mouth to silence the crowd and in 2016 he went head to head with Rory McIlroy in one of the most epic Sunday singles matches in the history of the event. They went at it hammer and tongs, trading big putts, birdies, fist pumps and screams. During that match, McIlroy was the one to put his finger to his mouth, but it backfired as Reed won one up. He has now been dubbed Captain America, a moniker that was made for him. European golf fans may not like him, but they surely respect him.
He was once voted the most unpopular player on the PGA Tour, which seems incredibly harsh, but it was hard not to notice that as he walked off the 18th green, Bubba Watson and a number of his other fellow professionals were waiting to congratulate him. And one of the first to say "Well done" was Jordan Spieth. His victory at The Masters may finally alter the American public's perception of him, not that he is likely to care too much if they don't.
---

Be part of the action with a selection of unique golf tournament experiences, from playing in a pro-am with the stars to watching the action at golf's most illustrious events. Whether it's the Masters or The Open, The Ryder Cup or WM Phoenix Open, build your own bespoke package with the experts at Golfbreaks.com.
---
What do you think? leave your comments below (Comments)
---
Tags: the masters patrick reed
---
PLAY MORE PLAY BETTER - LATEST TUITION TIPS
---
Leave your comments below
comments powered by

Disqus