Golfshake Updates Handicap to 54, Society Event Scoring
By: Golf Shake | Mon 22 Jan 2018 |
Comments
---
Following our most recent updates to kick start 2018 focused around scoring, reports and data. We have now rolled out several further key updates in readiness for the 2018 season.
Golf Handicap 2018 Updates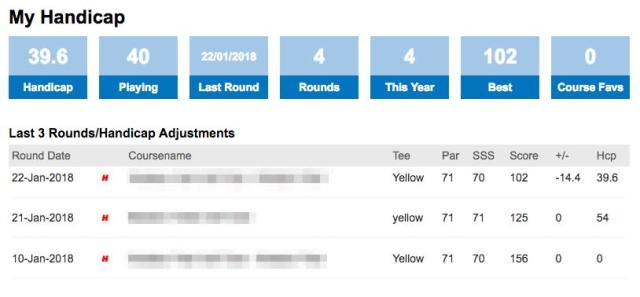 Golfshake has always provided the ability to track golf handicaps over 28 for men and 36 for wommen. This was previously done via a system option which allowed handicaps up to 54 for those new to the game and starting out. Following the announcement in 2017 for both the club system increasing handicaps to 54 and plans for a world handicap system announced by the R&A we have now made additional adjustments to the Golfshake system. These include:
Men and women handicaps now exceed 28 and 36 respectively allowing a max handicap of 54
Settings for handicap allowance to 54 as now been removed due to it no longer being required
Initial handicaps factor in a 3 over (triple bogey) allowance to allow handicaps greater than 36
Handicaps over 36 allow a max nett triple bogey

Existing nett double bogey rule applies to handicaps below 36

Category 5 and 6 - these already existed on Golfshake so no updates were required
For further information on how to calculate a golf handicap, how to get a golf handicap and what we do here on Golfshake visit our Golf Handicap page.
Group System & Society Event Scoring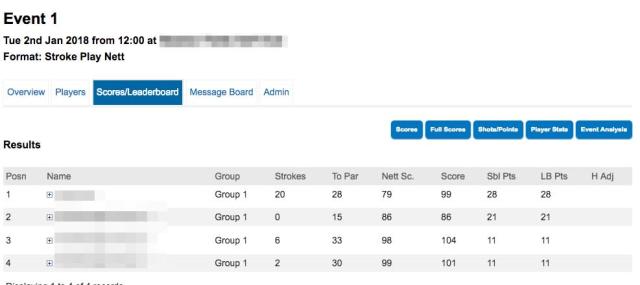 Following feedback we have made some additional tweaks to the golf society and group system to improve the information provided for golf events. Additionally a number of key updates have been made to the event results and leaderboards:
Improved information displayed on member list pages for managed accounts and transferring players
Event listing page now displays game format type ie stableford, stroke play
Event results updated to correctly display results and order for stableford, stroke play gross, stroke play nett

Results additionally fed into society/group leaderboard and leaderboard scoring systems
This month further updates were also made to the manage account processes to simplify the information displayed and how player information is shown to clarify status around access rights, managed accounts and group members.
For further help or support via our help section.
---
What do you think? leave your comments below (Comments)
---
Tags: golfshake
---
PLAY MORE PLAY BETTER - LATEST TUITION TIPS
---
Leave your comments below
comments powered by

Disqus