10 Ways Money Makes the World of Golf Go Around
---
The world has gone stark raving bonkers. How else would you describe a summer when English football clubs have spent a staggering total of £1.4b in transfer fees, when Neymar Jr has been transferred from Barcelona to Paris Saint-Germain for £200m and when Lionel Messi is offered a weekly wage of £1m?
It seems like Monopoly money, but it is for real, and it got us thinking about the money swilling around in golf. How does it compare? Here, we look at 10 examples that may make you choke on your coffee.
JOHN DALY
The Wild Thing has never been one to do thing in small measures. He won two majors, but generally wasted his God-given gifts. Several divorces have cost him a small fortune in alimony payments, but that was as nothing compared with his gambling. By his own admission, between 1991 and 2007 he won about $35m at the tables. That is pretty impressive until you learn the other side of the coin. In the same period, Daly lost a staggering $90m, meaning that his net loss was a cool $55m. In 2006, after losing a playoff to Tiger Woods, he drove to Las Vegas and gambled away $1.65m in five hours. His career prize money was just $10.1m.
IAN POULTER
Poulter has a fine record in the Ryder Cup, but he has never won a major and is hardly a man you would describe as a serial winner. But he has been fairly canny with his cash and has amassed a car collection that would make your eyes water. His passion is Ferraris and he has spent millions of pounds buying them - new ones, vintage ones, and limited edition ones. He also had a luxury home built in Florida that came complete with a special garage to house his impressive collection.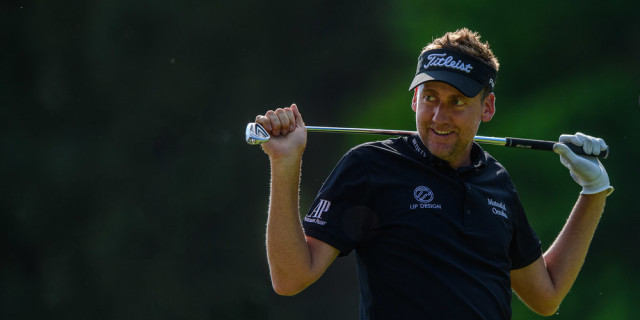 FEDEX CUP
The FedEx Cup is a season-long race for cash that culminates in the Tour Championship at East Lake, when the year's top 30 golfers go head to head for the honour of picking up the magnificent trophy that signals the fact that the man who wins it has been the best golfer on the PGA Tour for that year. And it is life-changing. Billy Horschel was regarded as a journeyman back in 2014 and came into the playoffs way down the rankings. He left East Lake having won two of the playoff events, including the Tour Championship, and a rather nice end-of-season $10m bonus - and that was on top of the prize money he collected for his tournament successes. He is not regarded as a journeyman any longer.
RORY McILROY
During the 2017 US Open, Australian golfer Steve Elkington, who has a reputation for this kind of thing, took to Twitter to question the motivation of Rory McIlroy, who had missed the cut. Elkington, a decent golfer in his time and the winner of one major, reckoned that because McIlroy was worth $100m he had stopped caring about his game and wasn't working as hard as he might. McIlroy decided to put Elkington right, informing him, and the rest of the world, that his worth was actually "more like $200m". Ouch!
THE $1m SHOT
The 19th hole at Legend Golf and Safari Resort in South Africa is like no other you will ever experience. For a start, it is an actual hole. It measures 630 yards but the tee is 1,400 feet above the green, and you need to board a helicopter to reach it. The green, which is carved out in the shape of the continent of Africa, can be reached with a decent shot. The idea behind the hole came at the course owner's birthday party when a guest suggested that they hit balls from the top of the mountain. It will cost you $200 to hire the chopper but if you manage to record a hole in one then you will walk away with $1m. Nobody has yet achieved it.
ISAO AOKI
The Japanese golfer was playing David Graham in the 1979 World Matchplay at Wentworth. He came to the second hole, a par three measuring 155 yards, pulled out a seven iron and watched in disbelief as the ball soared into the sky, landed on the green, bounced a couple of times and disappeared into the hole. Aoki did a jig of joy, not just because he had holed in one, but because he realised that his stroke of genius had won him a £400,000 house at Gleneagles in Scotland. At the time, it was the most valuable prize any golfer had ever won in Europe.
TIGER WOODS
Woods has won 14 majors and an astonishing 79 tournaments on the PGA Tour, second only to the remarkable Sam Snead. It is a racing certainty that had he not been blighted by injury in recent years then the American would have left Snead's record far behind. Still, he hasn't done too badly. He turned professional in 1996, won in his first year and went on to win The Masters in record-breaking fashion the following season. In his stellar career, Woods has won $110,061,012 on the PGA Tour. And that it just his prize money. Golf Digest reckons that when you add in all the money he has made from sponsorship deals, Tiger is actually worth, wait for it...$1.4 billion.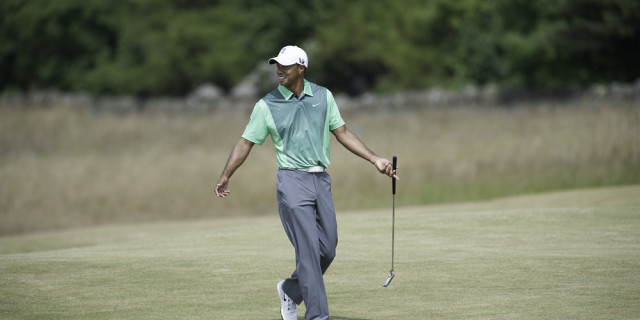 CURTIS STRANGE
Strange won the season-ending Nabisco Championships at Pebble Beach, and his $360,000 cheque took his official 1988 Tour earnings to $1,147,644, and thus he becomes the first player to win over $1,000,000 in a single season. It may not sound like a lot now, but the year was 1988! Earlier in the year Strange defeated Nick Faldo in a play-off for his first major title, the U.S. Open.
THE INDOOR CHALLENGE
In 2017, American Golf offered amateurs the chance to win an incredible $1m prize if they could score a hole in one. And they didn't even have to do it on a golf course. The Foresight Sports golf simulator is claimed to be the most accurate ball-tracking system on the market and is used by tour players and coaches to replicate holes from around the world. American Golf gave players the chance to play the seventh hole at the Brabazon course at the Belfry using the simulator. The odds of making an ace were 12,500-1. Unsurprisingly, nobody achieved it, which was just as well since it may have given them some issues with their amateur status!
THE OPEN
The Open Championship has come a long way since 1863, when the entire field shared a prize fund of £10. When Jordan Spieth won at Royal Birkdale in 2017, he picked up a cheque for £1,419,777, and the total prize fund was an incredible £7.89m. Of course, £1.4m is small change to somebody like Spieth, who earns tens of millions of dollars every year. But Tom Morris Sr and Jr would surely be turning in their graves at the very thought of it.
---

Be part of the action with a selection of unique golf tournament experiences, from playing in a pro-am with the stars to watching the action at golf's most illustrious events. Whether it's the Masters or The Open, The Ryder Cup or WM Phoenix Open, build your own bespoke package with the experts at Golfbreaks.com.
---
What do you think? leave your comments below (Comments)
---
---
PLAY MORE PLAY BETTER - LATEST TUITION TIPS
---
Leave your comments below
comments powered by

Disqus