Feature Interview: Doug Poole talks National Golf Month and growing the game
---
May sees the start of National Golf Month, funded by the British Golf Industry Association, and is being supported by many celebrities including One Direction's Niall Horan.
The initiative is in its fourth year now, with this year's campaign focussing on getting more women participating in the sport through programmes at local golf clubs running throughout May.
Women make up just 14% of the UK golfing population compared to more than 30% in some European Countries.
With the help of professionals and celebrities, National Golf Month will work towards changing the ageing demographic and try to engage with younger potential golfers.
Doug Poole, Project Director and National Golf Month, said: "We started National Golf Month because golf participation was waning and there was an ageing demographic.
"We've got Niall Horan from One Direction, Brian McFadden, we've got quite a few female professionals including Charley Hull, we've got Georgie Bingham, we've got Naga Munchetty and Dan Walker involved.
---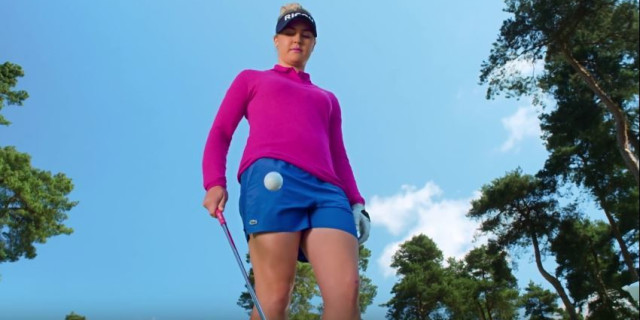 Charley Hull is a supporter of National Golf Month
---
"If you see that Naga Munchetty and Georgie Bingham love playing golf, and you see Niall Horan, Brian McFadden and Dan Walker love playing golf; we'll get a different blend.
"The face of golf has to change. It has to become inclusive for everybody.
"That's the key thing, we can show them it's a game for everybody."
The game of golf has numerous benefits aside from the competitive nature of the sport. It's healthy, it's sociable and it improves mental wellbeing.
Doug added: "We've worked with some of the governmental research and we've really worked on the benefits of playing golf – not necessarily just being good at it.
"The research shows that a round of golf is effectively 10,000 steps and it's 1,000 calories. And that's besides all the social things that go with it."
Although National Golf Month will focus on women participation, there is also great importance on increasing overall participation.
---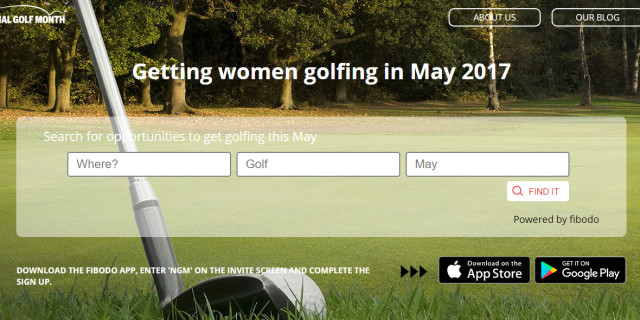 Trying golf for the very first time is easy with the National Golf Month website
---
"The programmes we've got are not only just for women," Doug added.
"If they go to our website they'll see programmes that are for women and programmes that are for everybody.
"So kids can go, families can go, you can go if you're single or you can go as a pair and try golf.
"We've got a target of 50,000 women to try golf throughout the programmes and we would like another 50,000 to go through men and families. That is the target."
With the use of Bauer Media through their radio stations and publications, National Golf Month can reach both golfers and non-golfers. On top of this, there is also set to be a Thunderclap – a social media hit – on Twitter, which is where the celebrities involved become even more significant.
Doug said: "They're very important. All these people have fairly big followings and so when they all reach out and hit the button, it's going to be pretty dramatic.
"For example, a lot of girls might try golf because of Niall Horan. My granddaughters certainly will because they follow him.
"We're in a good position. We've got a lot of activity running from now and well into the middle of May."
If you want to try golf next Month, visit the National Golf Month website here and find an event near you.

---
What do you think? leave your comments below (Comments)
---
Tags: national golf month Doug Poole
---
PLAY MORE PLAY BETTER - LATEST TUITION TIPS
---
Leave your comments below
comments powered by

Disqus