Farmers Insurance Open Preview, Picks & Analysis
By: Golfshake Editor | Mon 23 Jan 2017 |
Comments
---
Post by Sports Writer Derek Clements
---
WITH all due respect to everybody else in the field, there is only one show in town at the Farmers Insurance Open at Torrey Pines and it comes in the shape of Tiger Woods, who finally makes his long-awaited return to proper competitive action.
Forget the Hero Challenge, where Woods finished well down the field despite recording more birdies than anybody else. But the Hero Challenge is a Mickey Mouse event. Yes, it featured a world-class field but there was no pressure on anybody. Despite that, Woods made an awful lot of mistakes.
But he struck enough world-class golf shots to convince those who watched him that this comeback could actually be something special. First of all, we need to hope that his back stands up to the strain of tournament play -and it is more likely to do so if he is able to resist the urge to batter the ball with all his might. The most encouraging aspect of his play at the Hero Challenge was with his irons, which were completely dialled in and reminiscent of Woods when he was at his very best.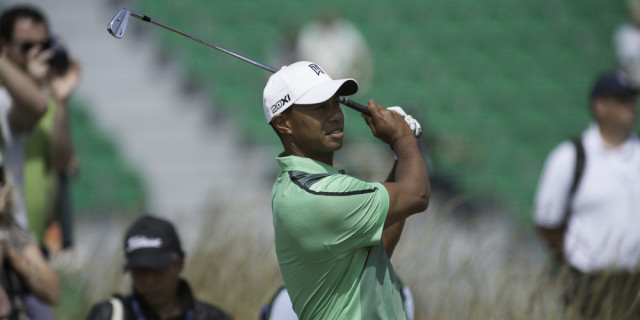 This is different. This is the real thing. But Woods loves this place, winning the Junior World Championship at Torrey Pines in 1991, when he was 15. And this tournament has been especially good to him. He has won it seven times - 1999, 2003, 2005, 2006, 2007, 2008 and 2013. The course measures 7,698 yards but his tournament record winning score in 1999 was an astonishing 266, or 22 under par. Record ticket sales indicate that the locals from nearby San Diego will be out in force to support Woods. So how will he do? That is the $64,000 question. First things first, and that means making the cut. Times have changed for Tiger. If he remains fit he will undoubtedly win again, but it wouldn't be natural if he wasn't nervous. Very nervous.
One thing in his favour is the very special memories he has of Torrey Pines. It was here, back in 2008, that he won the last of his 14 majors, beating Rocco Mediate and taking 91 holes to do so. Shortly afterwards, it was revealed that he had done so with a broken leg. It remains the most remarkable of all his many achievements.
Woods last played at the Farmers in 2015 - one week after shooting 82-75 at the Phoenix Open - but withdrew in the first round because of a back injury. Woods played in nine more events that year before having two back surgeries that sidelined him for more than a year.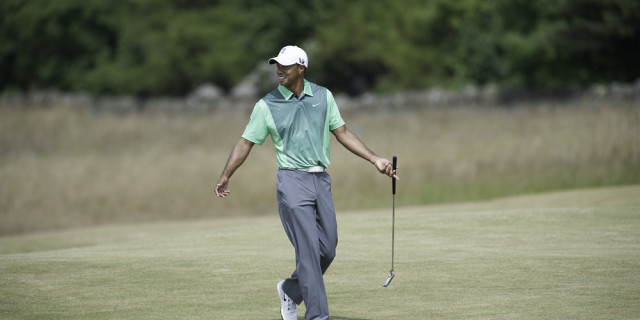 The public will want to see him in contention, but that is almost certainly not going to happen. If he can finish in the top 20 it will go down as a successful return. My verdict? I think he will do well to make the cut.
Torrey Pines has also been a happy hunting ground for Brandt Snedeker, who was second in 2010 and 2013 and won in 2012 and 2016. Bubba Watson won in 2011, Scott Stallings in 2014 and Jason Day in 2015. Phil Mickelson is a three-time champion - he won it way back in 1993, and again in 2000 and 2001. He was also runner-up to Watson in 2011 - you may remember that because he came to the 72nd hole needing to hole a wedge to force a playoff and sent his caddie, Bones Mackay up to the green to tend the flag, and then came within inches of flying the ball straight into the cup.
I have a feeling that the PGA Tour may well pair Woods and Mickelson together for the first two rounds, and if anything is going to bring the very best out of Lefty it is playing with the man who has been his nemesis for so many years. Do not be surprised to see Mickelson at or near the very top of the leaderboard. Incredible though it may seen, you have to go back to the 2013 Open at Muirfield to find the last time that Mickelson won a tournament.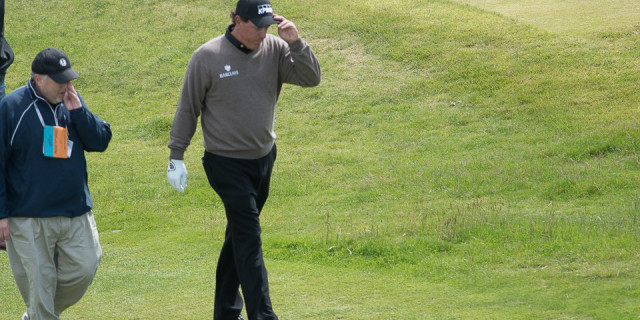 Looking for a possible winner is no easy task because the form of so many likely contenders remains an unknown at this stage in the season.
I have to say that I like Snedeker's chances very much indeed. He has done some great work with Butch Harmon and his swing looks as good as it ever has. The American, who is one of the best putters in the game and one of the quickest players on the PGA Tour, has started the year quite strongly without yet looking like winning. As can be seen from his record here, Snedeker is supremely comfortable at Torrey Pines and is surely a decent bet to successfully defend his title.
It is difficult to know what to expect from Jason Day. For a spell in 2015 he looked unbeatable. Indeed, for a spell in 2015 he WAS unbeatable. But he always seems to be suffering from some niggling injury or other - with Day, it is hard to know how much of it is in his head. If he is genuinely struggling with his back, as he claims to be, then it is difficult to imagine him being able to commit to shots properly. It is also fair to say that his putting stroke, which was mesmeric, has gone awry.
Look out for Beau Hossler. Just before turning professional, he reached the final of the NCAA matchplay in Texas despite suffering a torn shoulder injury. He had surgery in June, turned pro in July and won a mini-tour event last month in his competitive return. This is his first outing on the PGA Tour.
Jamie Lovemark will look to continue his excellent form. Lovemark is long overdue a victory, and the same can be said for Justin Rose. Yes, he won the gold medal at the Olympics Games in Rio, but he failed to win a PGA Tour title for the first time since 2009 and has suffered more than his fair share of injuries. Rose said that he hit the ball better in 2016 than at any time in his career, but he struggled on the greens and has emerged with a new putter and has turned to the claw grip. It will be interesting to watch his progress as the year unfolds.
To Win: Brandt Snedeker. Utterly at home here
Each Way: Jamie Lovemark. Must win sooner or later
Each Way: Paul Casey. Played some glorious golf last week
Fantasy Picks:
Brandt Snedeker. His putter is the key
Jamie Lovemark. Improving all the time
Paul Casey. Few better ball strikers in the game
Phil Mickelson. Would be a popular winner
Jason Day. Is he fit?
Dustin Johnson. Torrey Pines is made for him
Daniel Berger. One of the big boys now
Brooks Koepka. Should win more than he does
Jon Rahm. Still bubbling under nicely
Gary Woodland. Fabulous golf swing
---
What do you think? leave your comments below (Comments)
---
Tags: tiger woods PGA Tour FedEx Cup
PLAY MORE PLAY BETTER - LATEST TUITION TIPS
---
Leave your comments below
comments powered by

Disqus