Shot Scope First Look Review
---
Shot Scope is the latest in the growing 'in game' performance tracking market which Golfshake ambassador Matt Holbrook recently tested.

The Shot Scope product allows golfers to track stats, distances and monitor trends instantly with the first automatic performance tracking wristband. The Shot Scope wristband operates in the background without interrupting your game and provides insights previously only available to the top tour professionals.
What Shot Scope say
Introducing Shot Scope - a wristband that automatically tracks your golf game. Monitor trends in your golf game and identify your strengths and weaknesses. The Shot Scope wristband operates in the background without interrupting play and provides insights previously only available to the top tour professionals.
Tech Specs
Set-up. You need to follow three steps to get started before you head onto the course.
Screw in all the 'tags' into the end of your golf grips. Shot Scope comes with 20 tags, with each one pre-set for every club - driver, three wood, hybrids, three iron to lob wedge and even your putter as well as five spare tag for any other clubs you may carry.
Set up an online account with Shot Scope. This can be done via your laptop/PC or by using the app on your smart phone. Here you can also select the manufacture and model of your clubs.
Then you need to make sure the wristband is fully charged and head out onto the course!
Looks
The wristband looks great. Its slick in design and can pass as a standard watch or GPS when worn. The tags are black so blend in with most grips.
Feel
The wristband is light but bulky so you do notice it is there. For me, that is the only drawback of the Shot Scope but if you don't mind wearing a watch while you play golf this shouldn't cause a problem.
Performance
During: The performance is right where you would expected it to be. With no "tagging" you can just go and play golf which is a massive advantage.

During your round the only thing you need to do is press a button on the wristband which will indicate how many putts you have had per hole. If you press the button on the green as you remove your ball from the hole the GPS will also register where the pin was located.

After: Once you have finished your round you can either sync your device with your smart phone app (via bluetooth) or plug in the wristband to your chosen computer via USB.

Once you have uploaded the round details you can edit where needed which is a very simple process.

The stats and insights available include distance of clubs, FIR, GIR, putts per hole and personal best per club. When you are equipped with all the the numbers and insight you can use these with your pro to highlight areas of your game to work on.

The more rounds you add the more insight you will gain and the more you will benefit.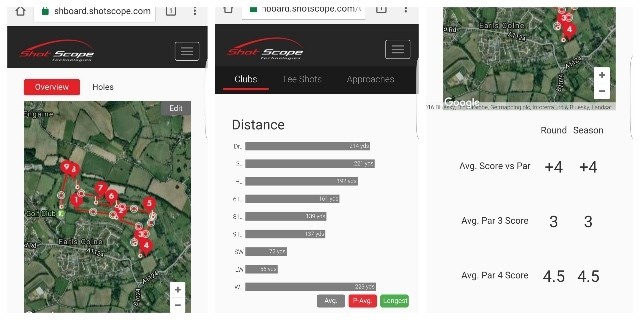 Pros
For me, all the pros come from after the round. The stats, insight, analysis on offer is second to none and as long as you use them in the correct way – with your pro – the world is your oyster.

Gaining this invaluable insight that has only previously been available to tour professionals can really improve your golf on so many different levels.
Another major pro of the Shot Scope is the fact you can link and sync it directly with your smart phone and instantly access your data and insights. In a modern world where we live on smart phone this could definitely be a turning point for some people looking to invest into something like Shot Scope.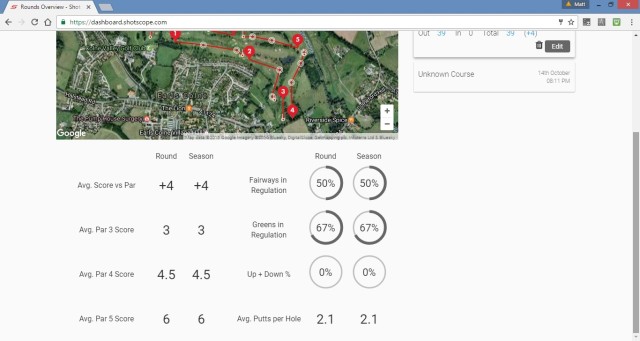 Con
The size of the wristband. As somebody who doesn't like wearing a watch I was thinking about the wristband constantly – it is lightweight but also a tad on the large size, If this doesn't bother you then it shouldn't be a drawback.
The Bottom Line
A great product that golfers of any level will certainly benefit from if you put in the time using it, the minimal effort uploading and editing rounds and then making the most of the insight and stats.

A great addition to any golfer's arsenal.

Rated 8 out of 10
Look out in 2017 for a full in-depth feature review based on usage over several rounds.
For more information and to buy online visit: www.shotscope.com
---
What do you think? leave your comments below (Comments)
---
Tags: Shot Scope
---
PLAY MORE PLAY BETTER - LATEST TUITION TIPS
---
Leave your comments below
comments powered by

Disqus