The Best New Waterproof Jackets of 2017
---
Keeping warm and dry on the golf course, while trying to maintain mobility, is key during the winter golfing months, but what are the best new waterproof jackets on the market in 2017? This 2017 waterproof buying guide includes the FootJoy DryJoy Tour XP, Mizuno Pro Rain Jacket, PING Frontier, Sunice Carleton and Under Armour Storm3.
FootJoy DryJoy Tour XP Jacket
The new DryJoy Tour XP outerwear is made from advanced technology-packed materials to help deliver a Tour Proven, 100% waterproof and breathable garment that will protect you from the wind, rain and cold conditions.
The four-way stretch fabric in the DryJoy Tour XP jacket offers extreme comfort and allows for a complete range of motion during the golf swing. On top of this, there is a 3-layer bonded fabric that also improves mobility and reduces weight. The jacket is also lined with a super soft-brushed tricot liner to offer an extra-breathable waterproof barrier.
There are also handy waterproof hand and scorecard pockets that give you easy access to your scorecard, glove, wallet etc. without exposure to the elements. The jacket is also seam sealed to provide 100% waterproof and breathable properties as well being able to hold 20,000mm of water column pressure to provide maximum protection in the toughest of conditions.
RRP: £210.00
For more info visit the Golfshake website here, or take a look at the FootJoy site here.
---
Mizuno Pro Rain Jacket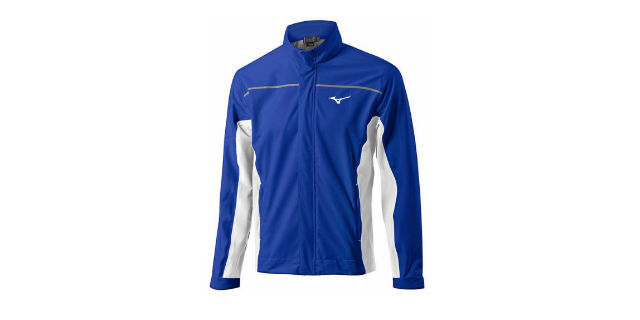 Mizuno describe the Pro Rain Jacket as the ultimate wet weather jacket. The jacket has been engineered in association with Swiss fabric innovator Schoeller.
The Swiss fabric innovator is a recognised leader in the production of stretchable, breathable waterproofing and has allowed Mizuno to incorporate a highly pliable 3-way stretch. On top of this, the Mizuno Pro Rain Jacket features wipe dry 10,000mm waterproofing with an intelligent membrane that adjusts heat retention based on the varying conditions. The jacket is available in a black, royal blue/white and white/royal blue finish.
RRP: £159.99
To find out more, visit the Mizuno website here.
---
PING Frontier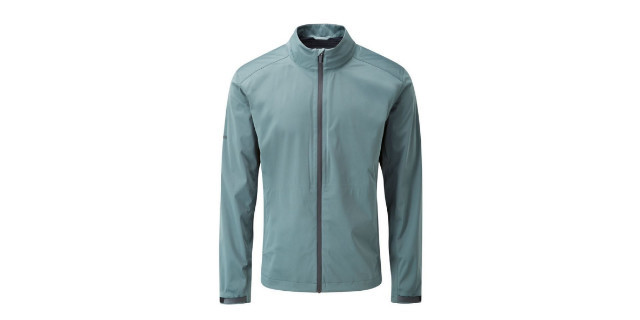 The new PING Sensor Platform has been Engineered to Play® through a series of performance fabric technologies. The PING SENSOR Platform consists of Sensor Dry, Sensor Warm and Sensor Cool and is designed to ensure that every garment is specifically engineered to respond to the body's requirements.
Available as both a full or half zip, the PING Frontier sits in the Sensor Dry range and utilizes a high-performance, three-layer stretch fabric. The fully seamed-seal Frontier jacket combines superior waterproof protection, which PING guarantees for three years, with breathability and stretch performance to create a protective but playable waterproof.
RRP: £150.00
Find out more on Golfshake here or visit the PING website here.
---
Sunice Carleton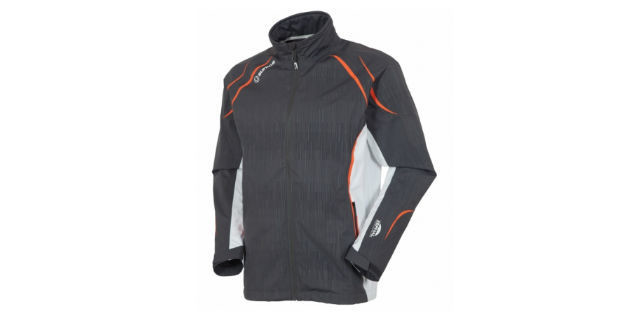 The new Carleton jacket by Sunice sits in their Zephal range and has become increasingly popular with amateur and tour players in recent years. The Zephal range has gained traction in the past few years because on top of its great value, it is also one of the lightest, woven waterproof fabrics available on the market.
The Carleton jacket has an incredible Waterproof Rating of 10,000MM and breathability of 10,000 MVT. Other key features include a patented V collar, custom lockdown zipper pull, laser-cut pockets with waterproof zippers, an in-pocket ball cleaner and a WxTech finish.
RRP: £139.99
Find out more on the Golfshake website here or visit the Sunice website by clicking here.
---
Under Armour Storm3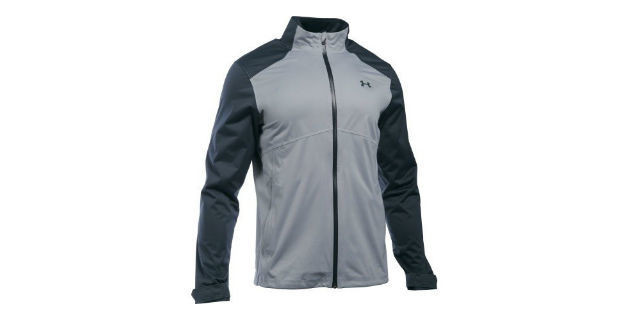 The new Under Armour AW16 winter collection features a tiered "Storm" system of water and wind protection that keeps you dry in any wet weather situation. On top of this you have the Gore-Tex technology, which is one of the toughest fabrics that has been thoroughly tested to guarantee performance, in all conditions and after serious wear and tear. Finally, the Under Armour range features a ColdGear Infrared lining that uses a soft, thermo-conductive coating to absorb and retain body hear.
The Under Armour Storm 3, as you can probably guess, sits on tier three of the Storm tier system. This means that the long sleeve, full zip jacket features technology that repels water without sacrificing breathability and is 100% waterproof.
RRP: £110
Find out more at Golfshake here or visit the Under Armour website by clicking here.
---
PUMA Storm Jacket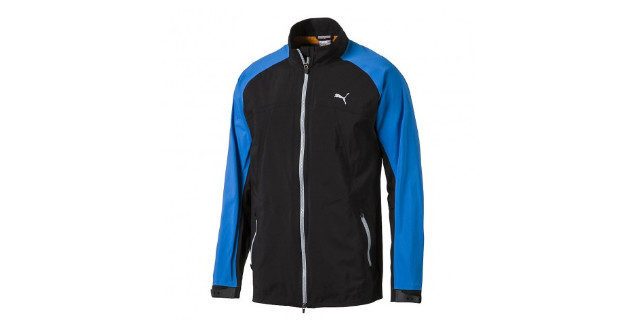 The PUMA Storm Jacket allows you to bring breathable and waterproof protection to the golf course and is designed to help you play through those windy and rainy conditions.

Key features of the Storm Jacket include its 100% polyester/3 layer knit-membrane, the bio-based wicking finish inner layer and a raised heat transfer cat logo on the left chest. The jacket from PUMA has also passed the US rain test thanks to all these features on top of the fully seamed seal, waterproof zipper and StormCELL Technology, Force 2.

RRP: £150.00

Learn more via the COBRA/PUMA website by clicking here.
---
Galvin Green ARGON Jacket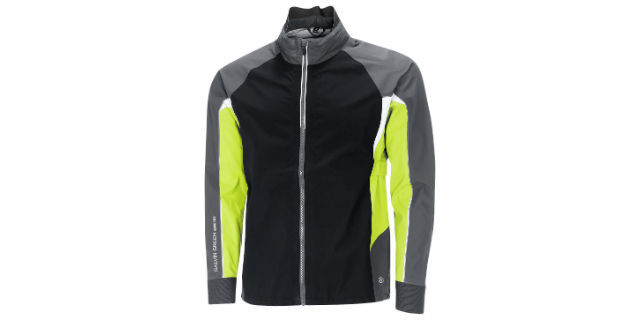 Using innovative C-Knit technology, which has been hailed as revolutionary, it is the first 3-layer Gore-tex fabric used by Galvin Green, first used in the Ryder Cup European team's waterproof garments, but it has now moved into the mainstream within the new ARGON Jacket - Review.
Light and comfortable to wear on the golf course, the jacket benefits from C-Knit - which was created by a Japanese company - with the fabric itself being circular knitted that forms the backer to a three-layer system. An outer lining is then layered with Gore membrane and then the inner layer is the C-Knit backer. This makes for a ultra-lightweight, waterproof and breathable fabric.
RRP: £349.99.
Learn more via the Galvin Green website by clicking here.
---
What do you think? leave your comments below (Comments)
---
---
PLAY MORE PLAY BETTER - LATEST TUITION TIPS
---
Leave your comments below
comments powered by

Disqus