What would a Pro do? Ask Bro
By: Golfshake Editor | Thu 01 Dec 2016
---
Golfshake Ambassador Andrew Picknan visited Newark Golf Club in November 2016 not only to play the course but also to try out the experience of having a tour caddie on his bag. Found out how he got on.
---
It's about 3 years since I'd played at Newark golf course and whilst it was great to be back my return was going to be slightly different as I was about to play 9 holes with a European Tour caddie on my bag!
The Tour Caddy Experience set-up by professional caddie Steve Brotherhood (known as Bro) is aimed at any golfer looking for that extra bit of help or advice but whilst playing out on the course. The concept is simple and Steve does not give lessons but provides the amateur golfer with the full caddy input as if you are playing on the European Tour.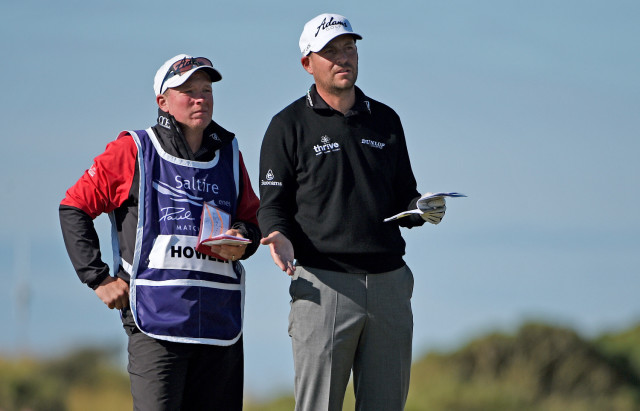 Upon arriving at the club Steve Brotherhood introduced himself and talked me through what to expect that morning.
This bloke literally walks the walk and talks the talk. He's the current bagman for David Howell and been there for 3 of the wins on tour. He plays off plus two as an amateur and holds the course records for Newark (65), Atherstone (64) and Kenilworth (65).
Golfers interested in having the experience simply get in touch with Steve and for the current limited price from £100 get two hours of Steve's time on their bag whilst he caddies for 9 holes. Post round Steve then produces a report with some tips and advice from the on course session.
On Course for the Tour Caddy Experience
I have never played with a caddie before and reacted weirdly when he took my bag and trolley after my tee shot. Instinct took over as he started to push it for me. My instinct clearly thought he was nicking it and we had an ungainly tug of war until I realised that he indeed was going to carry my bag!
We played two balls at each hole. The first was my responsibility without any comments by "Bro".
The second ball I did exactly as I was told, I played mid irons off the tee, played for position with second shots and then played simple shots to the green and two putted for nett par.
The course starts with a tight par 4, 439 yards from the tee. We discussed the hole layout and trying to identify the biggest landing area giving the biggest area for error.
I took out the 3 wood but it was quickly replaced by a 5 iron on Steve's advice.
Still aiming for an identified spot, the shorter distance immediately took out the chance of reaching the trees and bigger problems.
As Steve said
"It's not how good your good shots are but how good your bad ones are"
Top tips from the tour
Having the experience and knowledge of a tour caddie is second to none having learnt from the best golfers in the world on the most stress free way to plot your way around a golf course.
I took on board golden nuggets of guidance on every single hole such as.
Play away from trouble
Ensure you know your individual club distances.
When laying up don't do it to a general area. Focus clearly on a spot or a tree or even a particular branch.
Play this shorter club as it takes the hazard out of play but still leaves you an achievable next shot.
Play some par 3s as a 4.
Play short deliberately to the apron. It eliminates the bunker placement.
He got me thinking about issues like the best side to miss on, using my full handicap allowance, and getting into the zone where the scoring clubs can operate. He used his own 3 wedges and illustrated his thinking and the process executing some brilliant shots.
I cannot believe how many times I was told to aim away from flags because the landing area gave a better angle to attack the pin with an easier shot within my capabilities.
As we walked off the 9th green I had scored 10 points with ball number 1.
I had scared lots of wildlife, myself and a fellow golfer, when playing an errant drive. The ball did not get close but Steve's warning shout could have been heard 5 miles away. He is a big believer in shouting warnings on a golf course and held strong views about those who choose not to shout because of the potential advantage it provides.
The second ball guided by Steve scored me 17 points with a couple of lip outs.
My golf did not improve playing the second ball. It was the same flawed swing I am blessed with at the moment. But simply I had made it easier for myself by playing the correct shot at the right time to optimise my scoring chances.
As we chatted between shots he regaled me with some cracking stories and tales from life on the Tour. Despite the heavy rain and cold this was a fabulous experience that I really enjoyed.
Post round thoughts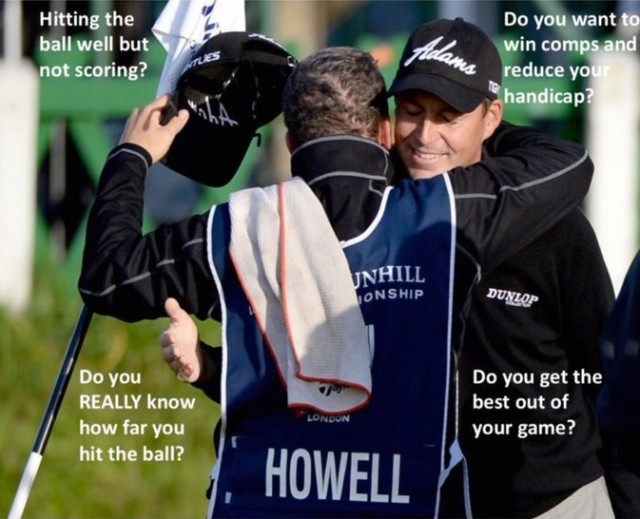 Think like a Pro - If you can relate to any of these, then you need a caddie experience!
---
There is a lot of information to take in during the round so Steve has devised a formal written feedback sheet reinforcing the thoughts and ideas he has discussed.
This is a fantastic concept and if I am being honest it is underpriced. There are plans for other experienced caddies to sign up to the same process across the UK.
I cannot recommend this experience highly enough. It was great fun but I learnt a lot about the mindset and strategy being applied at the very highest levels of European golf and I was surprised at how easily those concepts transferred to a 20 handicapper like me.
For my next round I will be writing on my glove - WWBD.
What Would Bro Do?
I know this sounds a bit twee but I really intend trying to follow the template he has given me over the winter and apply it to my competition play.
Not every tee shot needs a driver, think back from the green. Where is the best miss?
This was a tremendous golfing experience and I genuinely feel it is likely to have a longer term beneficial impact on my game and handicap. I cannot wait to get out again tomorrow.
For more information visit: www.tourcaddyexperience.co.uk follow @YourCaddyEx on Twitter or contact via [email protected]
---
Q & A With Steve Brotherhood
We used our social media outlets to let our readers know that we were about to embark on the Caddy experience. We asked what questions you would like to see Steve answer and these were some of the best selected.

Quick improvement tips for the average golfer?

Know your individual club distances.

Ensure you focus on scoring shots.

Describe how your best caddie memory felt?

David Howell and I were playing at St Andrews in the final round of the Dunhill Championship. Peter Ulhein was also in contention.

David doesn't check out leaderboard's. That's my job. We played 3 wood off the tee but managed to hit the road leaving an 8 iron off the tarmac. No relief, play it as it lies. I knew it was close and we needed a par for a play off spot.

Howeller said " Do I need to attack this?"

I remember thinking: Do we go for the birdie or the safe par. I chose the latter and advised him to pick out a lady in a pink top and aim for her and then take the two putts for par. He executed perfectly, got us into the play off and we won the championship.
In 4 words describe your job?
"Very lucky failed Pro"
Best thing about caddying?
Satisfaction in a good result and a job well done.
And the worst?
All the travelling and being away from the kids
Caddy or consultant?
Both.
Should caddies at the Olympics qualify for an Olympic diploma like the cox in a rowing boat?
Definitely, the rowing team coxes were awarded an Olympic diploma. Why shouldn't the same honour be given to the successful caddies?
Slow play?
Biggest problem is players not being ready to take the shot.
Shouting FORE what are your views?
I know the arguments against shouting a warning but I will never knowingly put anyone in harm's way. As you know from this morning I have a loud shout and it gives people the chance to take avoiding action.
What about if you make any mistakes, like pulling out the wrong club?
If I take responsibility for the error it is not an issue.
How has caddying changed in the last 12 years?
It is now much more professional. There are more potential caddies than bags and competition is strong. There are very few bag carriers
Do you help with reads on greens?
We agreed early on in our relationship that as Howeller is one of the best putters on tour I wouldn't really add to the mix. If he calls on me to help he must be a really unsure on the read.
Who sorts Caddies travel arrangements?
Howeller has an excellent secretary and she sorts out the Visas but I sort out my own flights and accommodations.
How far in advance do you prepare for a tournament?
We normally start first thing on a Tuesday morning ready for a Thursday start.
What part of the professional game should an amateur be watching to learn from?
The true professional doesn't allow a shot/hole to get them down and their bounce back ability is great.
Most common fault?
Bringing to much risk into play for little reward
What is the most bizarre item you or David keep in the bag?
A banana holder
Describe your average working week when on Tour?
Travel Monday, practice Tuesday, pro am Wednesday, tournament Thursday to Sunday, fly home Sunday night start again Tuesday.
What's the funniest thing you have seen on Tour?
Richard finch hitting a shot and falling into the pond
---
For more information on the Tour Caddy Experience including pricing, visit: tourcaddyexperience.co.uk, email [email protected] or follow @TourCaddyEx on Twitter.
---
Tags: Tour Caddy Experience tour caddie experience
---