The Best New Wedges of 2017
---
Finding a new set of wedges can be hard, especially when you don't know what the best wedges are on the market for the 2017. Here at Golfshake we've created this handy wedge buying guide to help you make the best choice, including the Cleveland RTX 3, the Mizuno T7, the Vokey SM6 and the Wilson Staff FG Tour PMP.
Cleveland RTX 3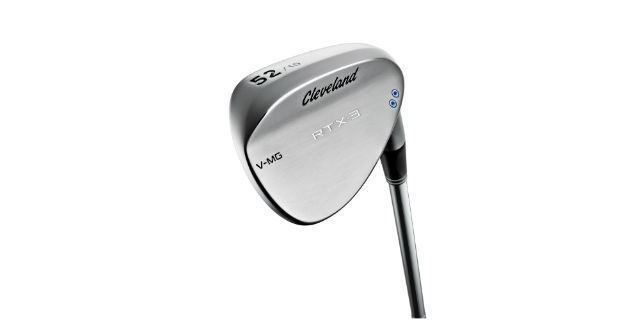 The Cleveland RTX-3 Blade wedge provides versatility and is perfect for maximising all-round wedge performance. The RTX-3 wedges are available in three different grinds (V-LG, V-MG and V-FG) as well as two different finishes – classic Tour Satin and ultra-durable Black Satin.
There are three key new technologies in Cleveland RTX-3 wedge. The new Feel Balance Technology shifts the centre of gravity closer to the middle of the wedge face, decreasing vibration and maximising head stability at the point of impact. The new V Sole Grinds feature a V shape with more leading edge bounce to help get the club head through the turf faster and with less resistance at impact.
Finally, the new Rotex Face features new Tour Zip Grooves have a deeper, narrower U shape edge radius in all lofts to enhance contact across a wide variety of conditions. The advanced, 2-pass micro milling pattern increases friction and is directionally enhanced by loft.
Golfshake View (Owen Davies):
Cleveland have continued on with their RTX range of wedges and why not? They have made some cracking wedges over the past few years. Now a wedge only only company they have focused their full attention on the RTX-3 and added in some technology that makes a real difference.
Having tested these wedges extensively I think it is fair to say they have really stepped it up with the RTX-3. The head shape is great and the tech does seem to work. Watch out for the tour grind model in 2017 as it is a beauty!
Specification
Loft: Available 46° to 64°
Shaft: True Temper Dynamic Gold
Grip: Cleveland Blue Cap by Lamkin
RRP: £99.00
Learn more at Golfshake or visit the Cleveland website.
Mizuno T7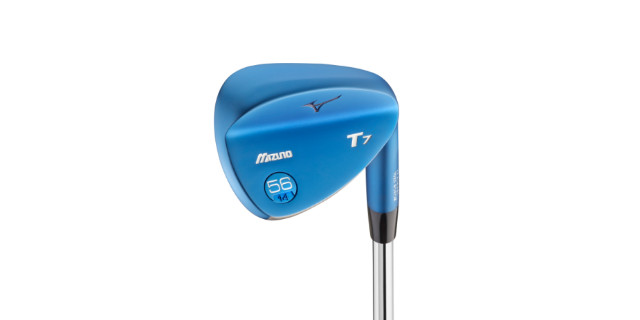 Unveiled at the Open Championship, the new Mizuno T7 forged wedges are the Japanese manufacturers best wedges yet. In fact, it is Mizuno's first Grain Flow forged wedges that have been infused with Boron and feature precision-milled Quad Cut grooves.
The precise Grain Flow forged heads increase reliability and offer longer lasting spin control. The Quad Cut grooves are wider and shallower in the higher lofts (54 to 62), then deeper and narrower in the lower lofts (45 to 53), allowing golfers to maximise spin on both full and partial shots. The trace amounts of infused Boron helps boast a more durable groove than normal forged wedges. Finally, these wedges are available in a White Satin finish, or a unique, stunning Blue IP finish that debuted on the previous S5 model.
Golfshake View:
Having not hit the T7's predecessor, the S5, I was super keen to get my hands on the T7. The looks are strking and the head shape is good. I love the way that it changes through the loft options a noticeable amount with the lower lofts blending nicely into the PW and 9 iron of your set.
Mizuno have added Boron to the mix with these wedges and for a specific reason - it helps significantly with wear and tear. The grooves remain sharp and effective over time, while this is a major plus it does make the metal harder and if you like your wedges buttery soft you may find that a hard compromise to make.
Specification
Loft: Available 45° to 62°
Shaft: True Temper Dyamic Gold (R, S and XS flex)
Grip: M-31 360 Mizuno
RRP: £120
Read the full Golfshake review here, or visit the Mizuno website here.
Titleist Vokey SM6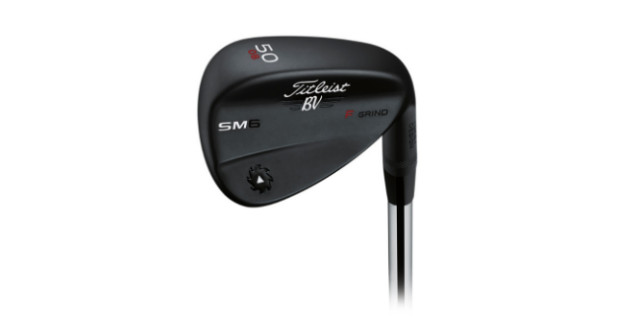 The new Spin Milled SM6 wedges establish a new performance standard by offering improvements in three key areas of wedge play. These are precise distance gapping, shot versatility and maximum spin.
The new Vokey design wedges have a Progressive Centre of Gravity by aligning the CG with the impact position of each loft throughout the wedge set to produce precise distance and trajectory control with exceptional feel. The wedges, which are available in a Tour Chrome, Steel Grey or Jet Black Finish, also feature Tour Validated Grinds to provide every player with enhanced shot versatility to fit their swing type and course conditions. Finally the 100% inspected TX4 Grooves feature a new parallel face texture that creates a more consistent groove edge and tighter quality tolerances for more spin.
Golfshake View (Owen Davies):
Titleist released the Vokey SM6 with a fanfare and for good reason. The range of wedges are not just a evolution of the SM6, but a departure. The technology that they have used - Progressive Centre of Gravity makes perfect sense (makes you wonder why it was not here 20 years ago) and it makes a huge difference!
You will notice the difference in the lower lofted wedges where you will see a more powerful flight making the wedges easier to gap and mix in with the wedge/9 iron in your set. Yet again they offer a range of finishes, lofts and grinds. What is not to like?
Specification
Loft: Available 46° to 62°
Shaft: True Temper Dynamic Gold (S flex)
Grip: Golf Pride BV Wings Tour Velvet
RRP: £140
Read more at Golfshake.com here or visit the manufacturers website.
---
Wilson Staff FG Tour PMP
The Wilson Staff FG Tour PMP wedges feature Precision Milled Performance technology with milled HM grooves and eleven laser-etched Micro Spin lines between each groove in order to create maximum spin on both full and cut down shots. There are three sole designs to choose from - Traditional, Tour Grind and Wide - plus numerous loft and bounce variables to create nearly 100 unique playability options through custom fitting.
This wedge from Wilson Staff is available in Tour Frosted, Gun Blue and, new for 2017, Oil Can finishes.
Golfshake View
Coming Soon
Specification
Loft: Available 48° to 62°
Shaft: KBS Tour High Rev 2.0
Grip: Lamkin Performance Plus 3GEN
Learn more about the FG Tour PMP wedges on the Golfshake website here, or visit the Wilson Staff website here.
---
Tags: vokey Titleist mizuno cleveland
---