Cleveland Golf introduce RTX-3 Wedge
By: Golf Shake | Thu 04 Aug 2016
---
CLEVELAND GOLF have announced the launch of their highly anticipated RTX-3 wedges. This latest short-game offering from Cleveland Golf, a brand which has sold more than 10 million wedges globally and mustered over 350 Tour victories since 1989, feature their most advanced, high-performance technologies yet. Continual development and ground-breaking innovation from Cleveland Golf's globally recognised R&D team has resulted in a brand new wedge that will help you to get closer to the hole than with any other wedge Cleveland Golf has made.
The RTX-3 Blade provides versatility and is ideal for maximising all-around wedge performance. Available in three different grinds – V-LG (•), V-MG (••) and V-FG (•••). And in two different finishes: the classic Tour Satin, and ultra-durable Black Satin for golfer looking for reduced glare. The standard shaft is True Temper Dynamic Gold steel (wedge flex) and the standard grip is the Cleveland Blue Cap by Lamkin.
---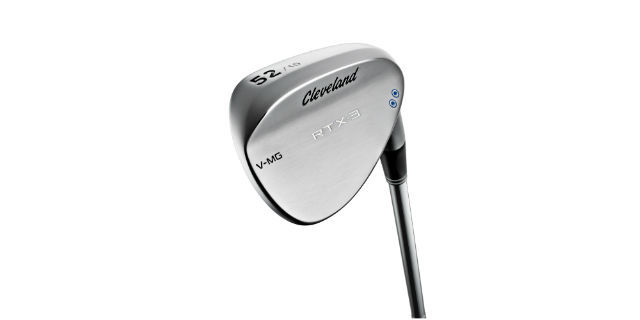 Cleveland RT-3 Satin
---
The RTX-3 wedges are built around three new key technologies proven to get the ball closer to the hole:
NEW Feel Balancing Technology – this patent-pending technology shifts the centre of gravity closer to the middle of the wedge face, decreasing vibration and maximising head stability at the point of impact. This new level of consistency and stability has been achieved by adding micro-activity inside the hosel, and shortening the hosel meaning nine grams of mass are optimally redistributed in the head for a more centred CG location. This improves feel and tightens shot dispersion, giving you maximum control around the greens.
NEW V Sole Grinds – three tour-proven grinds feature in a V shape with more leading edge bounce to help get the club head through the turf faster, and with less resistance at impact. Promoting a crisper feel and more consistent head speed for increased spin and control. The V-LG (•) is Cleveland's narrowest low bounce sole for maximum versatility, the V-MG (••) has mid bounce suitable for a wide range of players and turf conditions, and the V-FG (•••) is a forgiving full sole design with trailing edge relief.
---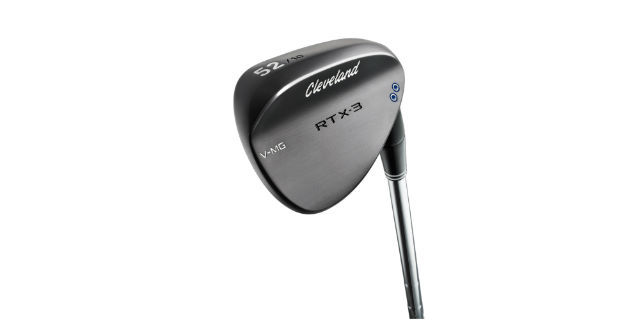 Cleveland Golf RTX-3 Balck Pearl
---
NEW Rotex Face – to maximise with even more consistency, three new innovations have been combined. New Tour Zip Grooves have a deeper narrower U shape edge radius in all lofts to enhance contact across a wide variety of conditions. The advanced, 2-pass micro milling pattern increases friction and is directionally enhanced by loft. For example 46°- 52° have a straighter pattern to accommodate full shots and high lofts 54°- 64° have a more angled pattern to optimise open-face shots. Cleveland's proven laser milling precisely roughens the face to the conforming USGA limit, allowing golfers the maximum amount of spin possible.
With these innovations in mind when comparing the new RTX-3 wedges to its predecessor, the RTX 2.0 and select models from other leading competitors, proves that it has the tightest dispersion, meaning it is more accurate than any other wedge Cleveland Golf has tested*. Combining new Feel Balance Technology, the new V Sole Grinds and the Rotex Face has resulted in Cleveland Golf's most accurate, high performance wedge ever.
---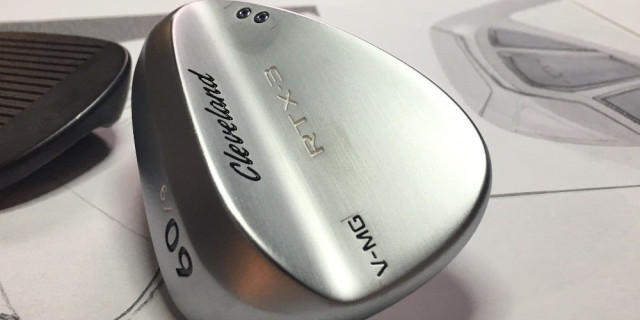 Cleveland's RTX-3 Wedge has been 2 years in the making
---
"After spending more than two years developing these wedges, Cleveland Golf is very proud with the finished product," said John Rae, Vice President of Research & Development for Srixon / Cleveland Golf / XXIO. "Our testing proves the three key technologies in RTX-3 can help golfers get the ball closer to the hole, a tremendous benefit for any player that supports Cleveland Golf's unmatched commitment to the short game."
Ben Davis, Brand/Marketing Manager of Srixon / Cleveland / XXIO Europe commented on the excellence and performance of the RTX-3 range: "I'm extremely privileged to have been a part of the development of Cleveland's RTX wedges over the last decade, and there is no doubt that with this latest offering, our R&D department has excelled themselves once again."
"With wedges, golfers want maximum feel and control, as much spin as possible and assurance that they are being supported by the best technology available in the most important area of the game. With the RTX-3 Tour Satin and Black Pearl, they are no doubt getting that and much, much more."
SRP - £99/€129
For further information on all Srixon and Cleveland Golf products please visit their website - www.srixon.co.uk / www.clevelandgolf.com
---
Tags: cleveland
---
PLAY MORE PLAY BETTER - LATEST TUITION TIPS
---