The Best New Players/Forged Irons of 2017
By: Golfshake Editor | Tue 15 Nov 2016 |
Comments
---
Many golfers prefer the look and feel of a forged iron, so to help you out in the build to the 2017 golf season, we've created this handy players irons buying guide including the Cobra KING Forged One Length, the Mizuno JPX 900 Forged, the PING iBLADE, the Srixon Z 765, the TaylorMade M1, the Titleist 716 CB, the Wilson Staff FG Tour V6 irons.
Cobra KING Forged One Length Forged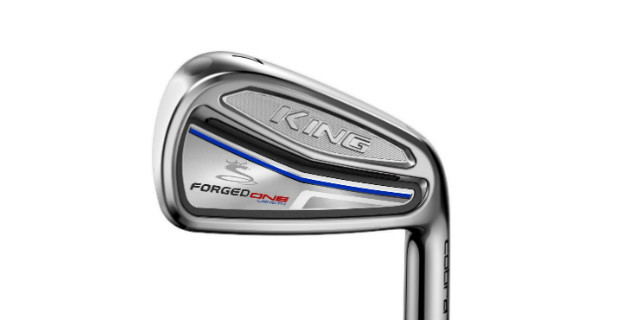 The Cobra KING Forged One Length iron is the first set of irons released that are of a constant length throughout the set. This set also utilises a 5-step forging process that ensures precise iron shaping, a more refined grain structure, along with unparalleled feel for the better players.
The constant length irons have been re-engineered for 7-iron weighting and are designed with optimised geometries, to provide consistent trajectory and distance gapping throughout the set. These irons also feature 100% CNC Milled Face and Grooves to offer maximum spin and trajectory control. From 4 iron to 7 iron there is Tungsten Weighting for a lower and centred Cg and a Thermoplastic Polyurethane (TPU) Insert, from 4 iron to 8 iron, behind the hitting zone to damp vibrations for better feel, as well as moving weight toward the perimeter for added heel and toe relief.
Golfshake View:
COBRA have really gone for it with these irons. I mean single length! Now here is the thing, I really think they work, in fact I can't come up with any reason why you would not use them. The theory behind why the have made them makes complete sense and when I tested them, I saw some great results! So, get to your local pro shop and give them a go, they will feel weird at first, but don't judge them too fast and you might just become a convert. Make sure you check out the video below for a full explanation of the technology involved.
Specification
Loft: Available 4-PW
Shaft: KBS Tour FLT (R and S flex)
Grip: Lamkin Crossline ACE
RRP: £849.00
Read the Golfshake review here, or visit the Cobra website.
---
Mizuno JPX 900 Forged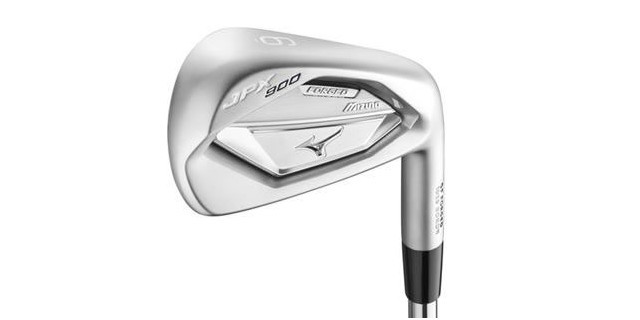 The all new JPX 900 Forged iron from Mizuno is a mid-sized, one piece Grain Flow forged iron that comprehensively ends the normal trade-off between precision and distance. The iron is produced from a stronger Boron infused steel billet and boasts a milled pocket and new multi thickness face for increased ball speeds over a wider area. In fact, the new steel reinforced with trace amounts of Boron is 30% stronger, which allows the JPX 900 Forged to perform like a distance iron, without losing its renowned Mizuno forged feel.
The PowerFrameDesign has pushed mass to the extreme corners to deliver stability and performance from miss-hits. The reinforced top line ensures a strong, powerful sound upon impact. The shorter irons (8-GW) have been scaled back in size for precision and control where needed most.
Golfshake View:
Coming soon
Specification
Loft: Available 4-GW
Shaft: Custom Shafts available
Grip: M-31 360 Mizuno
RRP:
Visit the manufacturer's website here, or read the Golfshake review here.
---
PING iBlade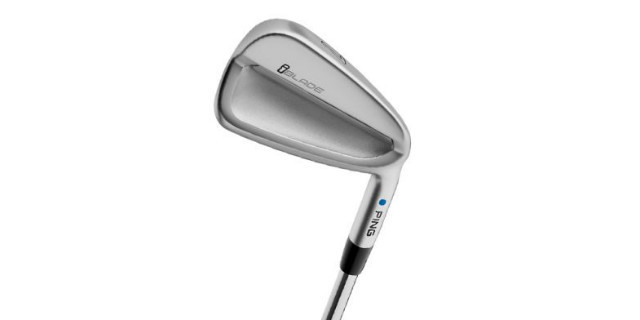 The PING iBlade offers PING's softest and purest feel they've ever achieved in an iron and offers more workability and control to shape shots on command. The iron has a combination of a thin top rail, minimal offset, a straight leading edge and a sharp high toe to offer a simple head shape and fresh aesthetics.
The iron is engineered from soft, 431 stainless steel and has a higher strength-to-weight ratio to provide increased forgiveness, while an eye-catching hydropearl chrome finish repels water for more control. The iBlade also features the innovative elastomer insert for improved feel and sound at impact, and a thin, high-speed face for increased ball speeds and trajectories. Better golfers will also benefit from the refined bounce angles that provide a more workable sole, as well as a precision-milled face with tour-proven groove specifications.
Golfshake View:
coming soon
Specification
Loft: Available 3-PW
Shaft: Dynamic Gold (S and X flex)

Grip: Golf Pride New Decade
RRP: £1040.00
Read more at Golfshake.com by clicking here, or visit the PING website here.
---
Srixon Z 765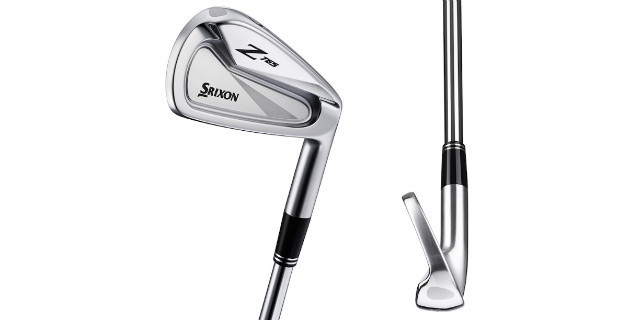 The Z 765 is Srixon best performing iron yet. The muscle cavity iron is preferred by skilled players for its traditional profile and exceptional control. But what's new in this year's model?
The Z 765 iron offers smoother turf performance through the new TOUR V.T. Sole. The Tour V.T. Sole has been modified to move even more efficiently through the turf, reducing impact resistance and tightening shot dispersion for maximum consistency and control. By combining an ultra-soft 1020 carbon steel head material with a new special heat treatment, the Z 765 irons are precision forged for unsurpassed feel. Finally, all iron faces feature 5% larger grooves compared to the previous generation and Double Laser Milling, which improves contact, especially in wet conditions, for consistent spin control.
Golfshake View:
Coming soon
Specification
Loft: Available 3-GW
Shaft: Nippon N.S. Pro Modus3 (R and S flex)
Grip: Golf Pride Tour Velvet 360
RRP:
Read more on Golfshake here, or visit the Srixon website.
---
TaylorMade M1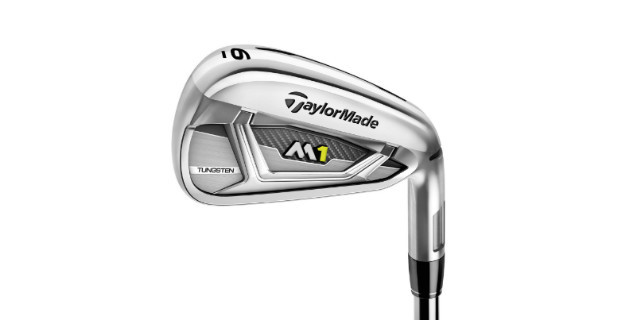 The M1 irons are a completely new line that complements the M2 irons and completes the M family of products. This iron is perfectly suited for those who want as much speed, forgiveness and playability as possible but in a slightly more compact look, with additional control and workability. This was done by using all the same technologies as the M2, while adding a tungsten weighting system to allow for more freedom to create the shapes needed without sacrificing low-CG, COR and MOI.
By utilising 15-gram high-density tungsten added in the toe-side sole of the 3 to 7 irons, TaylorMade managed to remove weight high in the clubhead. This design creates more speed and therefore more distance by way of increased moment of inertia on off-centre impacts. TaylorMade have also redesigned the fluted hosel, which is now a 180 degree design that has accomplished weight savings without compromising the look preferred by better players at address.
Also incorporated into the M1 irons are the company's proprietary Face Slots, which are designed to increase flexibility at the boundary of the clubface to improve consistency of ballspeed on those mis-hits. On top of this, the M1 features the latest refinement of TaylorMade's revolutionary Speed Pocket Technology, as well as the all new Geocoustic engineering.
Golfshake View:
Coming Soon
Specification
Loft: Available 3i - SW (Offered in a 7-piece set)
Shaft: True Temper XP95 Steel or MRC Kuro Kage Silver Graphite
Grip: Lamkin UTx
Price: £849.00 (Steel) or £1,049.00 (Graphite)
Available at retail on 1 March. Learn more at Golfshake here or visit the TaylorMade website here.
---
Titleist 716 CB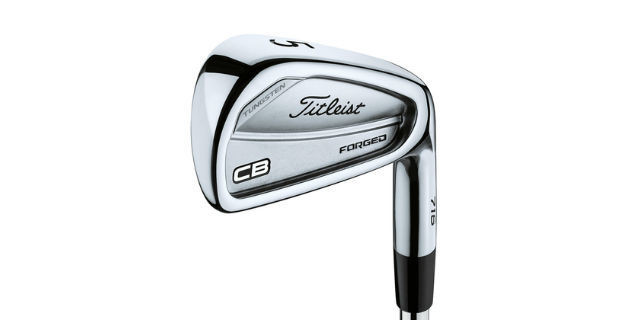 Titleist's new 716 CB is a cavity blade that has been engineered with vast amounts of high-density tungsten. As a result, the iron has improved in terms of shot making and has added forgiveness. The use of extreme high-density tungsten weighting allows the centre-of-gravity to be positioned low and perfectly aligned at impact for more speed with Tour-proven trajectory and control. Also, the innovative co-forged construction puts high-density tungsten low and on the perimeter for added forgiveness.
Player benefits include: speed from the high-density tungsten, low CG design; speed on off-centre hits from the co-forged, high density tungsten weights; precise, Tour-proven trajectory through the set from the optimised CG progression; precise turf performance with less dig from the pre-worn leading edge and a solid forged feel.
Golfshake View:
Coming soon
Specification
Loft: Available 2-PW
Shaft: True Temper Dynamic Gold AMT (R and S flex)
Grip: Titleist Tour Velvet
RRP: £117 per iron
To find out more, visit the Golfshake website here or head to the Titleist website here.
---
Wilson Staff FG Tour V6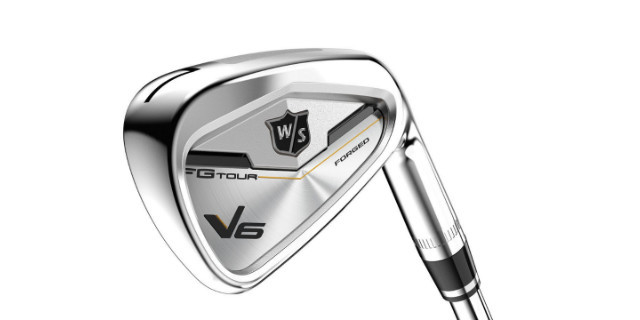 The FG Tour V6 iron extends the line of the brand's prestigious forged iron heritage and is designed for the golfer who values ultimate feel, precision shot-shaping and feedback. 20 grams of tungsten weighting is split between the heel and toe on long irons and centred on mid-irons, lowers CG and provides an optimal forgiveness throughout the set.
This iron has been put into play by three-time major winner Padraig Harrington who immediately won with them at the 2016 Portugal Masters.
Golfshake View
Coming Soon
Specification
Loft: Available 4-PW
Shaft: Dynamic Gold DG Pro AMT
Grip: Lamkin Crossline Black
Price: £699.00
Learn more on the Golfshake website here or visit the manufacturer's website here.
---
What do you think? leave your comments below (Comments)
---
Tags: wilson staff wilson Titleist taylormade srixon ping mizuno cobra
---
PLAY MORE PLAY BETTER - LATEST TUITION TIPS
---
Leave your comments below
comments powered by

Disqus