The Best New Hybrids of 2017
---
A lot of golfers prefer the look and feel of a hyrbid as oppose to a long iron. To help those who love using hybrids out, we've compiled this handy guide to show what's new on the market in 2017 including the Cobra KING F7, Srixon Z H65, TaylorMade M1 and M2, Titleist 816 H1 and H2 and the Wilson Staff FG Tour F5.
---
Cobra KING F7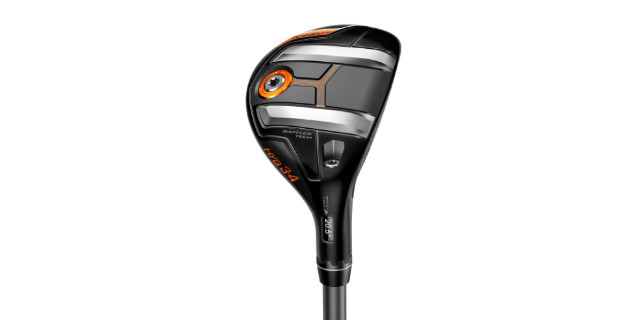 Like the KING F7 fairway wood, the KING F7 hybrid features a Baffler DualRail construction. This progressive rail design provides shallower or steeper rails depending on club loft and angle of attack for improved turf interaction and consistency from every lie. This will allow you to swing confidently, no matter what lie you find yourself in.
The KING F7 hybrid also features a single fixed weight positioned low for a deep centre of gravity. This results in a high, towering ball flight for extreme distance and forgiveness. This hybrid also features MYFLY 8 with SMARTPAD. This is eight easily adjustable loft settings to manage trajectory and fine tune launch conditions.
Golfshake View (Owen Davies)
The addition of the rails is a major plus, especially for the hybrid in the range (the fairway also features rails). The technology allows better turf interaction and if, like me, you hit your hybrid from the fairway and rough as well as the tee, this can only be a good thing. As with the rest of the metal wood range, the hybrid features MYFLY tech which I like a lot as it gives you a huge amount of loft adjustability meaning you can alter your flights depending on course and weather conditions.
Specification
Loft: 2/3Hyb
3/4Hyb
4/5Hyb
Shaft: Fujikura Pro 65 (R and S flex)
Grip: Lamkin REL-Black
RRP: £189.00
Find out more via Golfshake here, or visit the Cobra website here.
---
Mizuno JPX900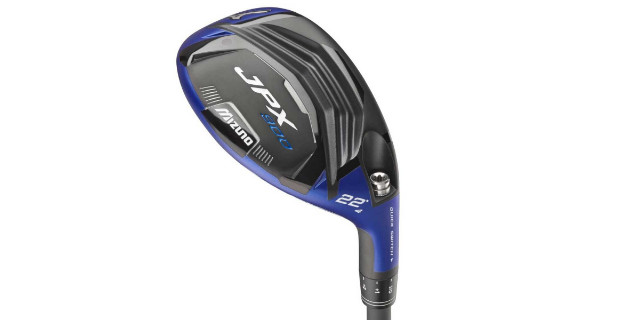 The JPX900 hybrid from Mizuno is the manufacturer's first adjustable hybrid and has been built like a wood to play like an iron. The hybrid also features much of the same technology as the fairway wood, including the Shockwave Sole.
The energy-creating Shockwave Sole places extra mass low in the club for added playability from the turf. The JPX900 hybrid also features the Quick Switch system that allows loft adjustments to a range of 4 degrees. Finally, the face sits more like an iron compared to previous Mizuno hybrid models, while the club is set up a little shorter and flatter to work especially well for players who normally hook their hybrids.
Golfshake View: Coming Soon
Specification
Loft: 16°, 19°, 22° and 25°
Shaft: Fujikura Pro Hybrid (R, S and X flex)
Grip: M-31 360 Mizuno
RRP: £219.00
The Mizuno JPX900 will be availble at retail from February 2017.
---
Srixon Z H65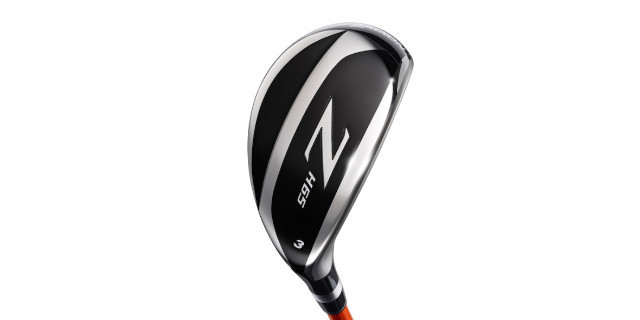 The Srixon Z H65 is creating a Ripple Effect and delivering the most advanced innovation and best performance Srixon has ever made. This hybrid club has been designed by Srixon to offer maximum distance with a higher, more forgiving launch.
The new Arc Support Channel is progressively deeper by loft to promote a higher launch and optimal spin across the face. The centre of gravity locations have also been optimised in the Z H65. The lower lofts feature a lower centre of gravity that promotes a higher initial launch, whereas the higher lofts are designed with a more rounded sole that promotes shot versatility.
Golfshake View:
A hugely confidence inspiring hybrid at setup, the toe is quite dominant at adress and the hybrid is fairly deep. All this adds up to a lower centre of gravity and a higher ball flight. I found it super easy to hit and very, very easy to get up in the air.
As with the rest of the Srixon metal wood line up in 2017 the H65 it features their new Ripple Effect technology and this seems to have made a postive impact on performance. If you need something to get the ball airbourne and flying a long way with the minimum amount of effort , then this club is well worth checking out!
Specification
Loft: 2 (16°)
3 (19°)
4 (22°)
5 (25°)
Shaft: Miyazaki Kaula 7 (R, S and XS flex)
Grip: Golf Pride Tour Velvet
RRP: £190.00
To read Golfshake's full review, click here or visit the Srixon website here.
---
TaylorMade M1 Rescue (2017)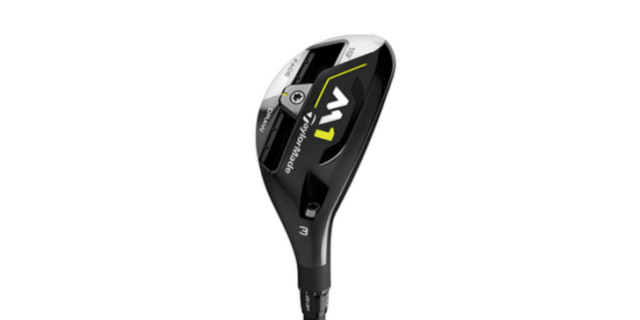 The new TaylorMade M1 Rescue features a moderate sized, tour-proven shape and a newly designed that sole that will appeal to all different types of golfer, and will offer more playability from an increased variety of lies. The sole features TaylorMade's first-ever sliding weight system in a hybrid, and is the manufacturer's most adjustable ever offering the added option of draw setting, on top of the previous neutral/fade bias.
As well as this, the head comes equipped with a new, 3-degree ultra-lightweight aluminium loft sleeve. If you're looking for more playability from a rescue wood from all different kinds of lie, then the TaylorMade M1 should be at the top of your list.
Golfshake View
Coming Soon
Specification
Loft: 17°, 19°, 21° and 24°
Shaft: MRC Kuro Kage Silver hybrid 80g (R, S and X flex)
Grip: Lamkin UTx
Price: £239.00
Learn more on the Golfshake website here, or visit the TaylorMade website here.
---
TaylorMade M2 Rescue (2017)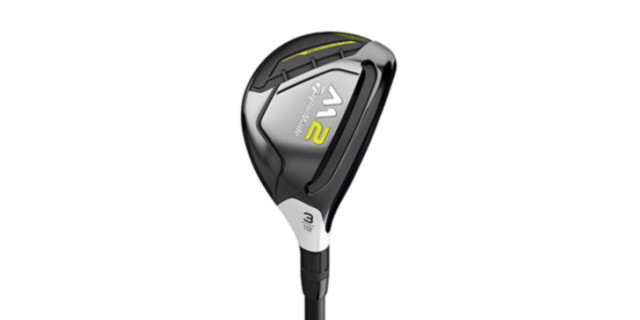 The TaylorMade M2 Rescue completes the M2 UNmetalwood family and comes in a low-profile body with a tiered two-tone crown to showcase the distinctive and iconic M series look. The engine of the club lies in the sole, where a longer, more flexible Speed Pocket offers greater speed and forgiveness.
The new Geocoustic sole design, combined with a short, fluted hosel work together to optimise sound and feel at impact. The aim of the M2 is to help average golfers replace a long iron with a higher, longer and more draw biased performance.
Golfshake View
Coming Soon
Specification
Loft: 19°, 22°, 25° and 28°
Shaft: M2 REAX (S, R, A and L flex)
Grip: Dual Feel Performance
Price: £189.00
Learn more at Golfshake here, or visit the manufacturer's website here.
---
Titleist 816 – H1 and H2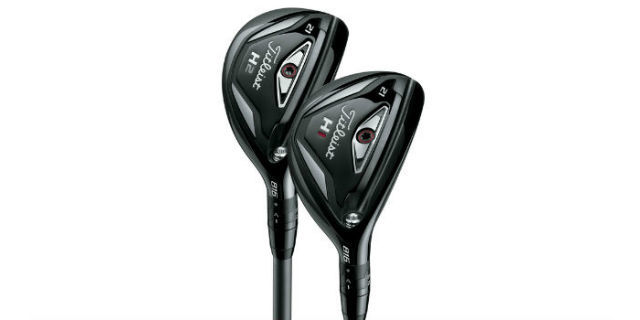 The 816 hybrid has been engineered to include an Active Recoil Channel and Ultra Thin Face technology to help golfers generate higher speeds and low spin, which ultimately attributes to more distance. To add, the high MOI design creates an increase of speed across the whole face for more forgiveness on off-centre hits.
The new 816 hybrid features several key benefits when compared to previous models. The new model provides the most precise fit Titleist has ever offers, with loft choices every 2° and a new SureFit Tour hosel for independent adjustment of loft and lie in both models. The H1 models are high launching hybrids that fly further and land soft, as well as having a larger profile that provides confidence. The H2 model has a more compact shape with a slight offset for iron-like shot control for players who engage the turf more aggressively.
Golfshake View (Owen Davies)
Titleist moved the launch of these hybrids forward a year to coincide with the launch of the 716 AP1 and AP2 Irons. They did this to give greater flexability when gapping. So, although not new for 2017 they do fit in to the current line up.
The shape of the head is quite deep allowing them to have moved weight further back and you do see a high and long ball flight as a result. Add in the ARC technology that is being used in the other metals, the SureFit hosel which allows adjustabilty and you have a top rate hybrid. I really like the return to the dark grey as well and this now fits in with the new 917 driver and fairway woods.
Specification
Loft: 19°, 21°, 23°, 25° and 27° (H1 only)
Shaft: MRC Diamana D+ White 90 HY (S flex)
MRC Diamana S+ Blue 70 HY (R and S flex)
MRC Diamana M+ Red 60 HY (A, R and S flex)
MRC Diamana M+ Red 50 HY (L flex)
Aldila Rogue Black 85H (R and S flex)
Aldila Rogue Silver 85H (S flex)
Grip: Titleist Tour Velvet 360
Price: £205.00
For the full Golfshake review click here. Alternatively, visit the manufacturer's website here.
---
Wilson Staff FG Tour F5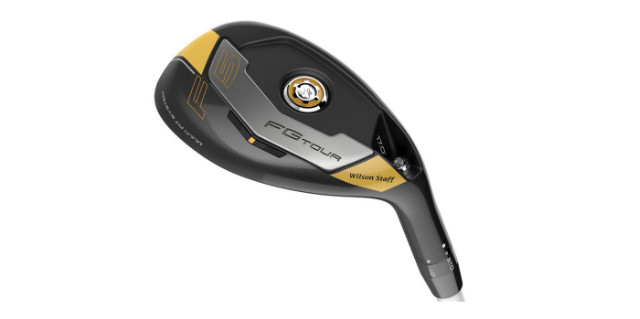 The adjustable weighting placed low and close to the face in the Wilson Staff FG Tour F5 optimises launch angle and spin from the tee, fairway or rough. The hybrid also incorporates Wilson Staff's Green Means Go! Fast Fit technology, which is the fastest, easiest and lightest adjustable hosel system on the market.
This technology means the FG Tour F5 hybrid features three unique lofts in standard and upright lie settings to match the most common iron specs. On top of this, the hybrid also features a Carpenter Custom 455 maraging stainless steel face insert, influenced by tour players.
Golfshake View
Coming Soon
Specification
Loft: 17°, 20° and 23°
Shaft: MRC Fubuki Z80 (R, S and X flex)
Grip: Lamkin Crossline Black
Price: £179.00
Learn more via the Wilson Staff website here.
---
Tags: Titleist srixon mizuno cobra
---