The Worst Ryder Cup Wildcard Picks
---
Post by Golf Journalist Josh Carr
---
Wildcard picks tend to come in for some criticism, there's always a player who should have been picked over someone else and ultimately there is always going to be the odd flop. The next nine players are all Ryder Cup players who were a captains pick and failed to win or half a single match.
Steve Stricker
Despite having an excellent career, and performing at the highest level on the PGA Tour for a vast amount of years, Steve Stricker will not want to remember the 2012 Ryder Cup in which he was selected as a wildcard.
During the 2012 "Miracle at Medinah" Ryder Cup, Steve Stricker played in four matches and didn't pick up a single point for his team. On day one, Stricker was paired with Tiger Woods in both the morning foursomes and afternoon fourball. In the morning they lost to Ian Poulter and Justin Rose 2&1, and in the afternoon they lost to Lee Westwood and Nicolas Colsaerts 1 down.
During day 2 Stricker took part in the afternoon fourball, again with Tiger Woods, and were beaten again on the last by Sergio Garcia and Luke Donald. Finally, during the day 3 singles Stricker lost on the final hole to Martin Kaymer, which sealed the comeback for Europe.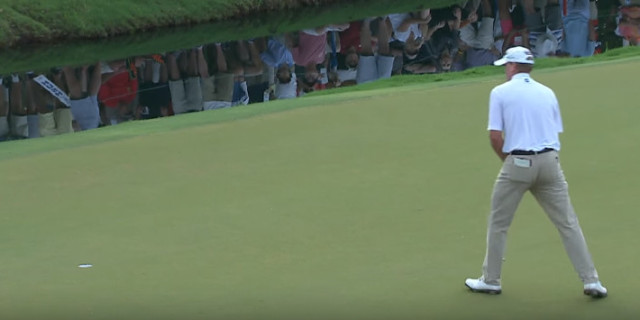 Peter Oosterhuis
It is safe to say that Peter Oosterhuis didn't have the best of Ryder Cup's in his final appearance, which came as a wildcard. During the 1981 Ryder Cup at Walton Heath, Oosterhuis played three matches but failed to get any points on the board for his European team mates.
In the final match of the opening day foursomes, Oosterhuis was paired with Nick Faldo. However, their opponents were Tom Watson and Jack Nicklaus and the American pairing strolled to a 4&3 victory. It wasn't until the afternoon foursomes on the second day that Oosterhuis would appear again. However, him and his partner Sam Torrance were beaten 2&1 by Lee Trevino and Jerry Pate. During the final day singles, Oosterhuis saw his match against Raymond Floyd reach the final hole, but the European didn't manage to earn any points for his team.
Des Smyth
Captain's pick Des Smyth had a Ryder Cup to forget in 1979 as he failed up to pick up a single point for the European side. In fact, in the two games Smyth played, he never actually reached further than the 15th green. It was not the Ryder Cup debut the Irishman was hoping for.
Smyth was involved in the afternoon foursomes of the first day and was paired with Ken Brown. However, the pair succumb to a 7&6 defeat at the hands of Hale Irwin and Tom Kite. Smyth did manage to make it one hole further in the singles, however the end result against Hale Irwin was 5&3.
Curtis Strange
Like his surname, it was a strange choice to include Curtis Strange in the 1995 Ryder Cup at Oak Hill Country Club. This would be Strange's last Ryder Cup as a player and it was a shame that losing all three of his matches at the 1995 event knocked his Ryder Cup win percentage down to 41%.
Strange was actually reasonably unlucky to see his record at the 1995 event result in three defeats, as two of his three matches headed down the 18th. His first match came on the first day in the morning foursomes, where he was paired with Ben Crenshaw. However, the match ended in a 1 down defeat to the hands of Bernhard Langer and Per-Ulrik Johansson.
Day two and Strange was again involved in the morning foursomes, this time paired with Jay Haas. However, it would end in defeat for Strange again, this time 4&2 against Nick Faldo and Colin Montgomerie. Finally, in the singles Strange was beaten on the final hole by Nick Faldo. The final score at this Ryder Cup was 14.5-13.5 in Europe's favour.
Nick Faldo
Nick Faldo remains one of Britain's greatest ever golfers and there is no doubt in the fact that he is one of the greatest talents to every come from Britain. However, you may be surprised to hear that Faldo currently holds the record as the player to lose the most matches as a wild card pick, with 10 losses. In particular, the 1985 Ryder Cup stands out the most as Faldo failed to pick up a single point for his side in two matches.
Accompanying Bernhard Langer in the morning foursomes of the first day, the European pair fell to a 3&2 defeat against the American pairing of Calvin Peete and Tom Kite. Faldo then wouldn't play until the final day singles, however he was beaten again. This time it was a 3&1 defeat to Hubert Green.
Bernhard Langer
The 1989 Ryder Cup is arguably best know for Christ O'Connor Jr's famous 2 iron into the final green. However, it was a week to forget on the course for Bernhard Langer as he lost all three of his matches during the week. In the ten Ryder Cups Langer played in, this is one he will probably want to forget on a personal side.
On the first day, Langer was paired with Ronan Rafferty in the final match of the morning foursomes, however they eventually fell to a 2&1 defeat to Mark Calcavecchia and Ken Green. A day later, Langer was paired with Jose Maria Canizares in the afternoon fourball but fell to another 2&1 defeat, this time to Tom Kite and Mark McCumber. Finally, in the singles on the final day, Langer fell to a 3&2 defeat to Chip Beck to see his week end in three losses from three. Luckily the team managed a 14-14 draw, which meant Europe retained the Ryder Cup.
Ken Brown
Young golfers nowadays recognise Ken Brown as "Ken on the Course", but Brown was actually a very successful golfer and represented Europe in the Ryder Cup on five separate occasions. However, when Brown made an appearance at the 1987 Ryder Cup, it didn't go the way he had hoped, despite the European's winning 15-13.
Brown was sent out with Bernhard Langer in the second match of the morning foursomes on day one against Hal Sutton and Dan Pohl. However, they were to fall to a 2&1 defeat. It wouldn't be until the final day singles that Brown would appear again. In the penultimate rubber, Brown fell to a 3&2 defeat to Lanny Wadkins.
Andrew Coltart
It is maybe a little harsh to involve Andrew Coltart on this list, but he is a wildcard pick that didn't manage to pick up any points for his teammates. Coltart only played one match, in the final day singles, which was against Tiger Woods. The match ultimately ended in a 3&2 defeat for the Scotsman.
Stephen Gallacher
After narrowly missing out on an automatic spot at the 2014 Ryder Cup, Stephen Gallacher was awarded a wildcard pick by Paul McGinley. It didn't come as a huge surprise that Gallacher had been picked as he had a relatively successful 2013 and 2014 seasons, and the tournament was being held in his home country at Gleneagles.
In the morning foursomes of the first day, Gallacher was paired with Ryder Cup hero Ian Poulter, however the pair couldn't surpass the strengths of the young pairing of Jordan Spieth and Patrick Reed. On the final day singles, Gallacher was given a tough game against veteran Phil Mickelson in which the American would win 3&1.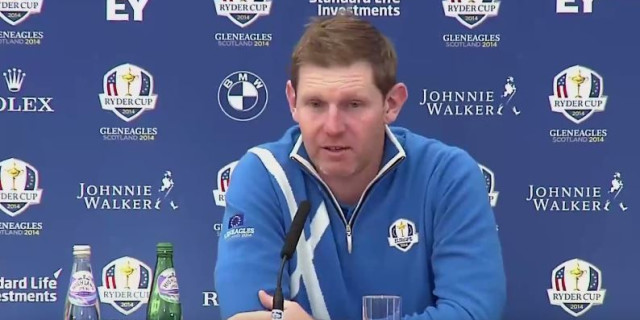 So there you have it, the nine players who didn't manage to win one game when selected as a wild card. To be honest, it isn't really a bad group of players is it? However, this just shows how much the Ryder Cup varies to normal tournament golf. There have also been some fantastic patnerships formed at the Ryder Cup, which you can read about here.

---

The Ryder Cup is unlike any other tournament in golf and the atmosphere is something that every golf fan should experience. The experts at Golfbreaks.com can help with all aspects of your Ryder Cup experience, from accommodation and ticket packages to hospitality and travel and playing some of the fantastic nearby courses.
---
---
What do you think? leave your comments below (Comments)
---
Tags: ryder cup
---
PLAY MORE PLAY BETTER - LATEST TUITION TIPS
---
Leave your comments below
comments powered by

Disqus