150,000 rounds recorded during 2014 Golfshake Summer Challenge
---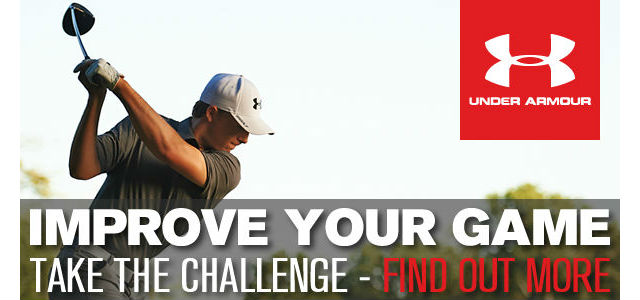 The Golfshake Summer Challenge to improve your game has sadly come to an end. Over 50 entrants are celebrating having won some great prizes from the likes of Under Armour, Golfbreaks.com, Adams Golf & the Elite Coaching Golf Academy amongst others. Congratulations if you were a winner!
During the campaign Golfshakers (that is you if you took part) generated some amazing stats and numbers. We thought it would be fun to run through some of these in a little detail:
In total Golfshakers taking part in the Summer Challenge played over 2.5 million holes of golf! Pretty impressive, in fact if you were to lay those holes all in a row, you would have a golf course that stretched all the way to the moon and back! That is well over 475,000 miles. Just remember that does not include all the zigzagging that we all do when playing.
So how may golf balls were lost, well if you say on average golfers lose 2 balls a round and we recorded over 150k rounds, that is 300,000 golf balls that have disappeared. Ouch! Ball hunt anyone?!
The 2014 Summer Challenge was a call to action for everyone to play more and 'improve your game'. In support of this we released a series of videos from Under Armour containing tips and tuition from PGA Pro's Ian Muir and Ben Squires. So you might be wondering did anyone actually improve?
Well, in total 134,000+ rounds were tracked for handicap and there were 18,819 reduction recorded. All this adding up to a total of 4048 shots reduced from Golfshake handicaps. Good to know that you are all at least getting a little bit better, don't you think?
So, how much did Golfshakers play from May to October? NOT ENOUGH, I hear you cry! That may be the general response, but some of you were playing a lot and we mean a LOT of golf. One Golfshaker added a 123 rounds! While 2 more added 100 rounds each! That is some impressive golf addiction right there.
You might also be wondering just how good everyone is? We had one Golfshaker record a gross 61. While we are not 100% sure if this is legitimate, we are going to run with it for dramatic effect.
In total an amazing 54,156 birdies were recorded, but before we give everyone a collective pat on the back, consider this; those birdies were counteracted by 936,280 bogeys.
So who improved the most during 6 months? Well, 2 golfers reduced their handicaps by 12 shots. One from 28 to 16 and the other from 26 to 14.
There were also big improvements for some mid-handicappers with Bruce Varga reducing his handicap from 13 to 6. The biggest low handicap improvers included a move from 9 to 3.
Bruce Varga's story:
We got in touch with Bruce Varga who enjoyed a brilliant summer. As mentioned he reduced his handicap by an amazing 7 shots. Moving from 12.6 to 6.4 in just 6 months. Here is how Bruce did it in his own words:
"I think joining a club with 3 courses and playing over 100 rounds this year is key" said Bruce "not getting used to just playing one course. This meant I had [to create] a better game to take course to course"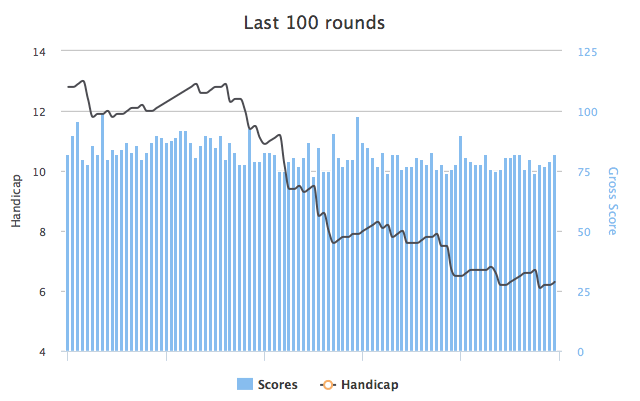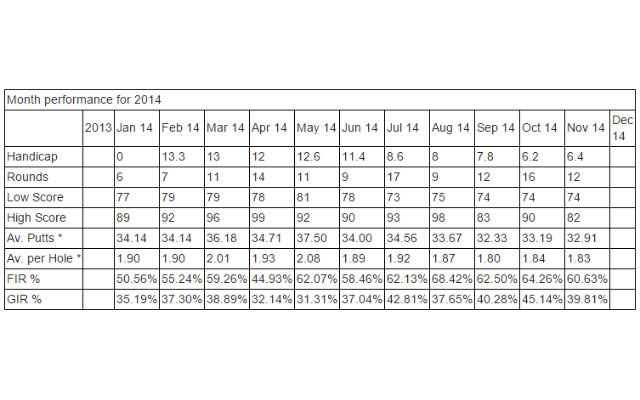 Bruce explained how important he thought it was to analyse his stats:
"For me the stats are priceless.... knowing how well I played compared to how well I thought I played!"
"Bruce continued " 3 Putts, GIR, FIR, etc have really helped me focus on individual aspects for improvement, one at a time, rather than have a lesson to 'improve' I had two lessons this year; first I said I need to hit more FIR second GIR, So it was easy for the pro to work with that."
"Fairways in regulation was [to build] consistency of drive and stance to create a solid base, second, [GIR] was to aim [correctly] and open my hips to allow hands to flow through shot and maintain flight path with a look to draw into the wind/green"
Bruce explained that he putts out 99% of the time and records every stat accurately and with consistency. He feels this is vital when tracking his stats to make sure he gets a true picture of his game.
If you would like to find out more about tracking your stats or to sign up - Click here
You can view the complete series of Under Armour tips and tuition - Click here
---
Related Content:
---
---
Comments