AimMate - Golfshake Review
---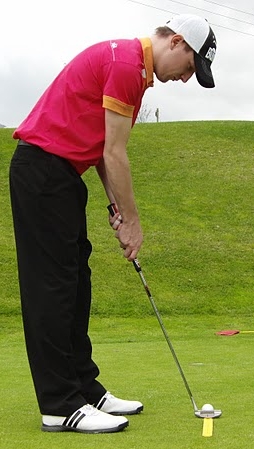 Aim-Mate launched this year at the London Golf show and it has since proved a great success.
AimMate is a game improvement aid that you can use for every part of your game.
Take it down to the range and hit balls off it or take it to the putting green to help you get the ball in the hole.
We gave it a go to see how effective it actually is.
It's a simple looking aid. A piece of yellow rubber with holes in it, but I think the simpler the better.
I felt it really does work. We used it on the putting green, and if you're someone like me who sometimes struggles with the line and aim of your putts then this simple device is a must.
Simply line up the AimMate on the line you want to hit your putt obviously taking into consideration the contours and breaks in the green.
Place the ball on the end hole and you are ready to go.
The AimMate also ensures that you have a solid takeaway to your putting action. When you are ready make a nice smooth stroke keep your putter head in line with the AimMate. If you make a good stoke you should see the ball go in the hole.
A brilliant simple device, which helps with your aim but also you putting stroke.
It works just the same down at the range. The AimMate has holes in it so you can fit the rubber tees they have at the ranges in it. Again it gets your takeaway in line and also helps with alignment.
Fully recommended if you have trouble with this area of your game. For more information visit www.aim-mate.com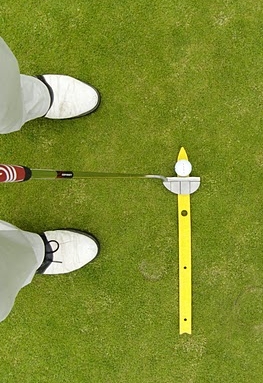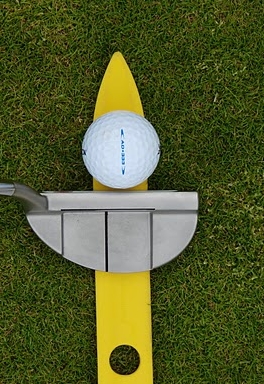 ---
Related Content:
---
---
Comments