Feature Review Oceanico Old Course
By: Matt Holbrook | Wed 10 Jun 2015 |
Comments
---
We recently sent Golfshake ambassador & feature writer Matt Holbrook to play the Oceanico courses at the Amendoeira Golf Resort in Vilamoura. Read the review for the Oceanico Old course.
---
The Old Course is set in the heart of the golfing heaven of Vilamoura - 20 mins from Faro airport - and is a picturesque parkland course renowned by fellow golfers as the finest Portugal has to offer. 27 years after being opened in 1969 the course was renovated and modernised although the original layout was left untouched.
Old Course Overview
Upon arrival our bags were whisked away and were sat waiting for us at the first tee allowing us enough time to peruse the pro shop, pick up a stroke saver (very reasonably priced at 6 Euros) and grab a cool drink.
The carpet like putting green is just in front of the clubhouse and the first tee, which makes for a delightful setting for a pre or post round drink. After 10/15 mins on the putting green we headed to the 1st where the starter made us feel extremely welcome, handed us our scorecards and sent us on our way.
If you head to this course you will do your research and look at photos etc but it really doesn't do it any justice until you step onto the first tee. You can run out of words - Stunning, Picturesque, Heaven, Gem, Lush, Gorgeous, Wow and even Love spring to mind. Everything about the place oozes quality and class. Flat grassy tee boxes. Perfectly cut fairways. Not a single stone in the golden bunkers. Tour standard greens.
Unless you are well traveled or playing on tour it is unlikely that you will experience a course like this for a long time.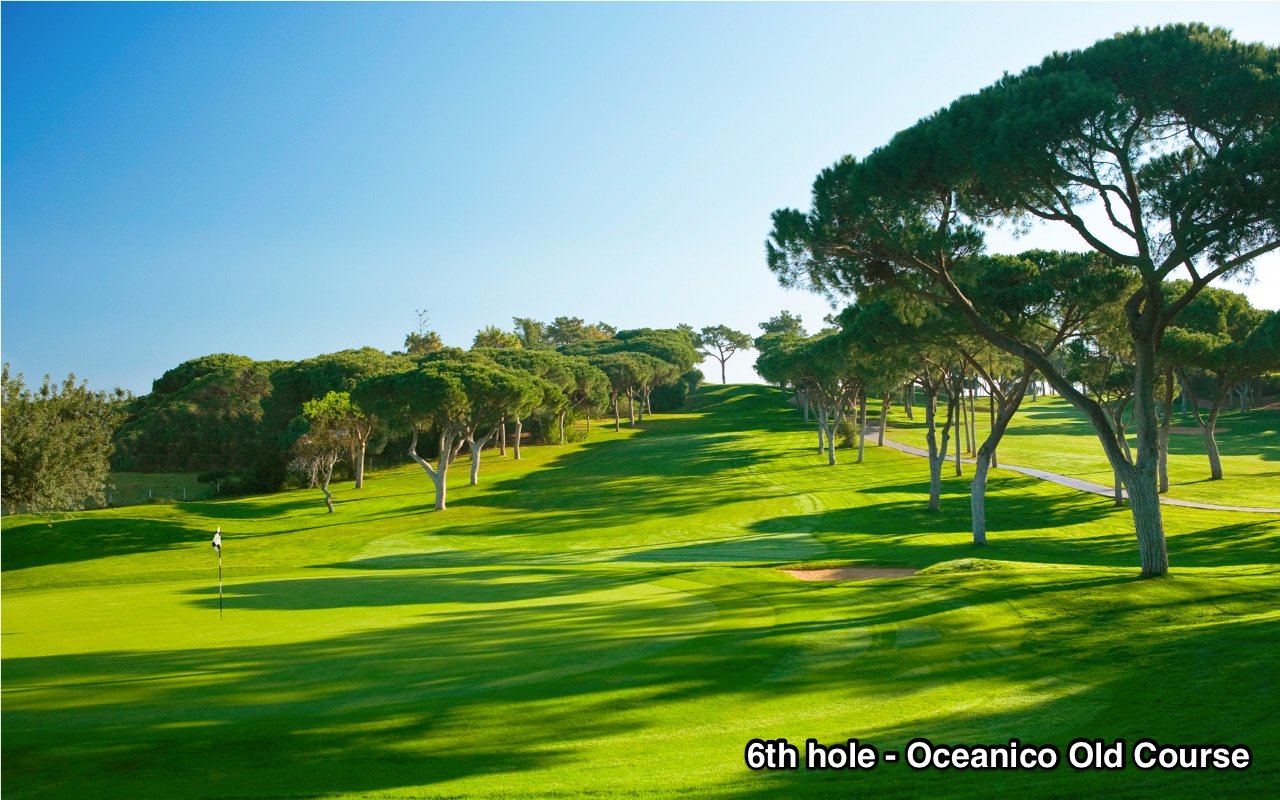 Par 3s
There are 4 par 3's on the Old Course and the 2 on the front 9 will live long in your memories.
The 4th, playing at 162 yards, is a golfing delight. The perfectly blue water between tee and green side bunkers with surrounding trees waiting to gobble up any errant shots. One of the trees is an obstacle itself as you will either have to fade one into the green of go straight over the top.
The 6th, whilst a completely different test, is equally as stunning in its own way. A simple 213 yards playing down a good 50/60ft drop onto a well protected green club choice here is going to be crucial.
Depending on the conditions you could be playing into wind taking as much as a driver or down wind as little as a 5 iron. But one thing is for sure whether you find the green or not you will still enjoy taking this hole in.
Par 4s
You will find an excellent mixture of par 4's ranging from a reachable 286 yards right up to a beastly 437 yards which are mostly tightly tree lined with perfectly manicured tee boxes, fairways and greens.
None will have more of an effect than the course opener. Gentle yardage of 330 and downhill all the way allowing real big hitters to have nothing much as a second shot.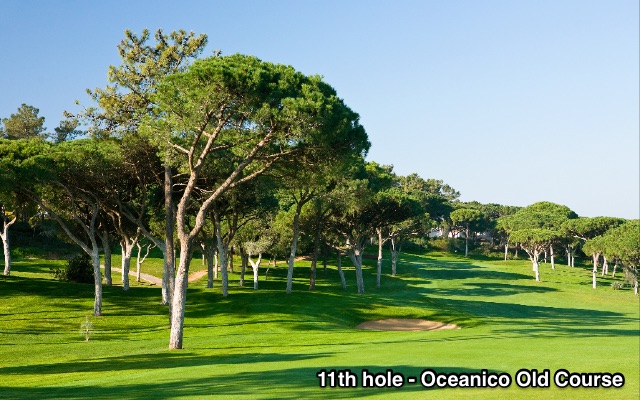 Par 5s
All the par 5's are fairly generous and as long as you can find a fairway hitting a green in 3 shouldn't cause you too much trouble. Bigger hitters could be able to take advantage as well.
The 5th was a real test with a tight tee shot trying to avoid strategically placed fairway bunkers. Your second shot needs to be towards the left hand side of the fairway as a nasty tree sits in front of the green and anything down the right will have no shot in!
Verdict/Roundup
Walking off the 18th green towards the clubhouse do take a minute to take in what you have just experienced. The Old Course is one of the most beautiful and well laid out golf courses I have ever played. Every turn you encounter amazing holes and views. It's a fair challenge and will be enjoyed by golfers of all abilities. From the moment we arrived we where made to feel very welcome by all.
If I was given the option to head back to Vilamoura in the future I'd love the chance to take in other golf courses in the area but this one I'd return to play over and over again. It's just world class.
The Old Course is highly rated on Golfshake and throughout the world and easily scored 10 out of 10 from our experience.
---
Related Articles
---
Related Content:
What do you think? leave your comments below (Comments)
---
Leave your comments below
comments powered by

Disqus
More Golf Course & Travel Features
Plan your next golf break with Golfbreaks.com
Travel Deals Newsletter
Save up to 50% on golf breaks!
Join Today »