A guide to golf in Porto
By: Golf Shake | Thu 26 Mar 2015 |
Comments
---
Portugal is alive with golfing possibilities. The country has been drawing golfers to its shores for decades. From the

acclaimed reaches of the Algarve to the luxury of Lisbon, you are spoiled for choice. There is, though, a third destination to give golfers pause: Porto, to the north of the capital city, has much to offer the travelling golfer. The weather promises those same sunny days as the rest of the country (if not the searing Algarve temperatures), the hotels are excellent and the courses offer exactly the sort of thrills and fun that are attracting an ever-increasing flow of traffic from Great Britain. There is culture and sophistication here, too, with grand architecture adding vibrance, history and beauty to much of Portugal's second largest city.
Porto is also one of Europe's oldest cities. It is renowned for its wine and food, something that always adds a certain pleasure to golf trips. And, whatever your budget or standard of golf, there is plenty to enjoy on the fairways, too. The city's modern airport is a mere 10 km north of the city centre and with connections to seven destinations across Great Britain, access has never been easier.
In 2014, Porto was elected The Best European Destination by the Best European Destinations Agency. The River Douro (river of gold) flows through the heart of the city and a river cruise will show off its true beauty, its architecture and its magnificent bridges. In addition to its world famous wines the region boasts four UNESCO World Heritage sites, one of which is the city's historical centre. And, with the Atlantic alongside, there are plenty of beaches on which to relax and soak up the sun.
With Portugal's reputation for golf and excellent hotels, what extra incentive do you need?
Where to Stay?
Porto offers an abundance of places to stay, from the luxury of the 5 star Hotel Solverde Spa & Wellness Center to the self-service convenience of the Ribeira Vintage Apartments. This northern region boasts plenty of other options, too: golf courses such as the Vidago Palace and the Ponte de Lima promise the ultimate stay and play experience, with hotels alongside; 5 star luxury also awaits at the popular Casa da Calçada Relais & Chateaux, a boutique hotel with a range of golf facilities, east of the city and close to Amarante Golf Club; or there's comfortable, budget accommodation at hotels like the Axis Ponte De Lima Golf Resort.
The Golf Courses
Amarante Golf Club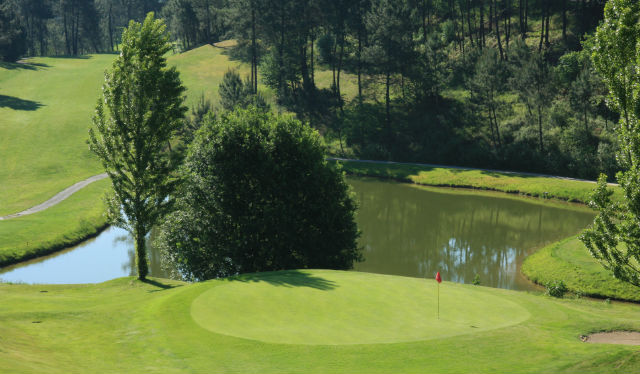 Short but beautiful, the Amarante Golf Club was designed by Jorge Santana da Silva and opened in 1997. It may measure only 5,500 yards, with seven par threes, but this rollercoaster par 68 will keep you guessing and entertained from start to finish. Holes rumble over beautiful Portuguese countryside and it lies close to the Douro Valley, famed for its wine and port. It is a stunning location where bunkers and lakes battle for your attention against the valley and mountain views. The challenge here is to find the narrow fairways and, with its shortish length, you don't always need to reach for your driver.
The course lies 60 km north of Porto Airport.
Ponte de Lima Golf Club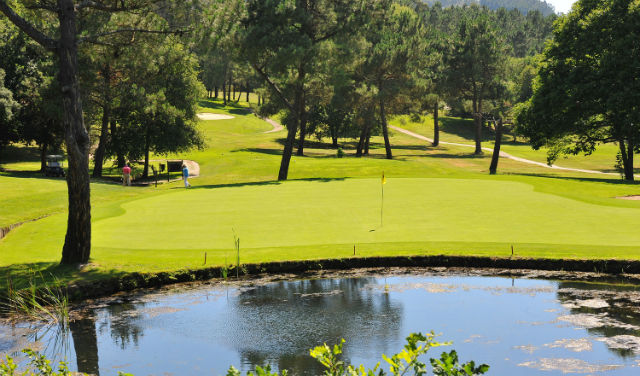 The beauty of the Portuguese countryside rolls into the distance all around you as you play Ponte de Lima Golf Club, while the old Roman town of the same name lies below. Founded in 1995, this par 71, 6,560 yard course falls into two distinctive nines: the front nine are routed over mountainside and through ancient forests, with one stunning backdrop after another; the back nine are a more leisurely affair, rolling through the gentle Quinta de Pias valley and between vineyards.
The 3rd hole measures a mere 680 yards making it one of the longest in Europe. It double doglegs down the hill to a very, very distant green.
As part of the Axis Ponte de Lima Golf Resort, everything a golfer could ask for is on site. The resort is located north of Braga, 75km from Porto.
Estela Golf Club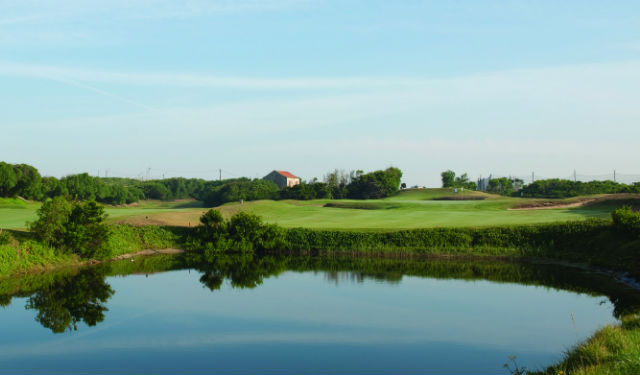 The Atlantic Ocean always adds an inspiring sight to any round of golf. At Estela Golf Club, it is close enough to touch… or close enough to reach with a slice off the 1st tee. This is true links golf and it is quite different to most of what Portuguese golf has to offer. Opened in 1989, its links turf and playability has seen the club garner an impressive reputation, hosting many amateur and professional events including the Portuguese Open.
The course uses a 3 km stretch of coastline to mesmerising effect, with the shape of holes and green positions dictated by nature. A few lakes have been added and these add considerable drama.
Not that 7,000 yards isn't dramatic enough. And with tight fairways and untouched dunes, this par 72 is no picnic. It is as testing as they come and while the driving rain and cold temperatures of the British Isles do not threaten, the wind still makes this a true test of links golf especially off the tee.

Estela Golf Course is 30 minutes north of Porto, close to Ponte de Lima Golf Club.
Vidago Palace Golf Course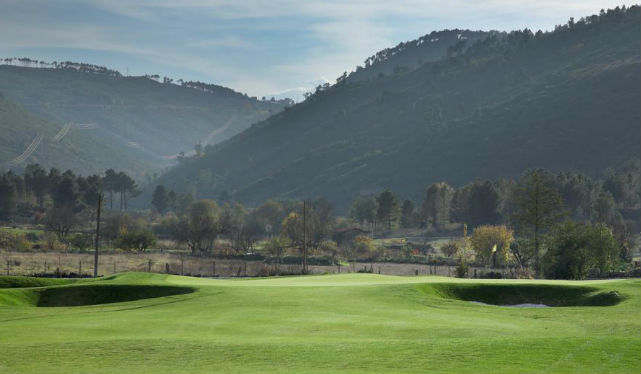 Set at the base of rolling hillsides and surrounded by dense forest, Vidago Palace Golf Club has been transformed into a must-play par 72 course, measuring 6,939 yards. Founded in 1936, the course evolved under the creative eye of Cameron & Powell, re-opening in 2010 to coincide with the upgrading of the magnificent five star Vidago Palace Hotel.
This is a naturally beautiful and classic golfing landscape, providing stunning views across the local countryside from elevated tees and greens. Local villages and the Oura Valley are all visible and as enchanting as these views might be your attention will be needed closer to home, with ample and strategic bunkering, and an impressive final stretch that boasts a par three (17th) named 'Eagles Nest'. It hits from the course's highest point to its lowest, and is often described as one of the most dramatic holes in the country.
Vidago Palace is an hour's drive to the north east of Porto, in the town of Vidago.
Oporto Golf Club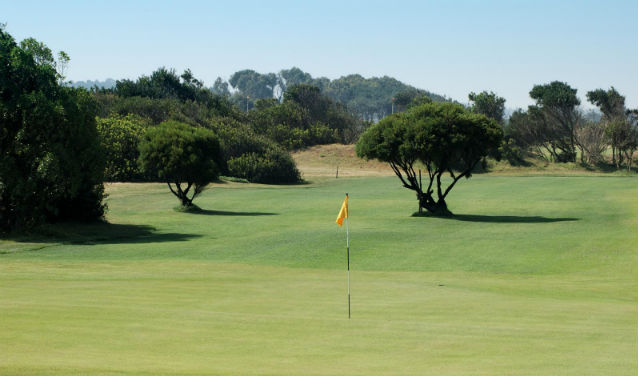 As the oldest club in Portugal (and one of the oldest on the European continent), Oporto Golf Club has much to offer, both in terms of history and style. This is links golf in the traditional sense, on the very edge of Porto city. Founded in 1890 and remodeled in the 1950s, it is currently undergoing further improvements, but a round here will teach you the beauty of the oldest form of the game.
Oporto may be short, at just 5,640 yards (par 71), but with such small greens approach shots will challenge you all day long. A trip around the clubhouse shows off a bounty of golfing memorabilia. Situated on the coast, the club is approximately 30 minutes from Porto Airport.
Form more information on golfing holidays to the Porto area plaease vsit Golfbreaks.com - Click Here
---
Related Content:
What do you think? leave your comments below (Comments)
---
Leave your comments below
comments powered by

Disqus
More Golf Course & Travel Features
Plan your next golf break with Golfbreaks.com
Travel Deals Newsletter
Save up to 50% on golf breaks!
Join Today »