Feature Review - Birchwood Park Golf Centre
By: Golf Shake | Wed 28 Aug 2013
---
We sent Golfshaker Andy Pilcher (17 handicap)to play and review the ever popular Birchwood Park Golf Golf Centre,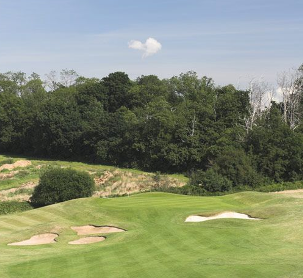 Dartford, Kent.
Birchwood Park is a parkland layout with two courses on site. One full 18 hole par 71 golf course and a par 28 9 hole practice course. The main course measures a testing 3643 yards from the white tees.
There is also a fitness centre which is attached to the Club house, food is served throughout the day including breakfast. The club house also has a fully stocked bar and has an outside seating area overlooking the18th green.
We arrived at the course around 15 minutes before our tee time and were welcomed warmly by the young pro shop worker who took our payments and advised us to make our ways straight to the first tee. Which was understandable as we only had around 5/10 minutes until our tee time by the time we'd paid. The pro shop was well stocked and had a vast array of clubs, clothing and balls. All of which appeared to be competitively priced.
Par 3's
There are 5 par 3's in total. The most difficult of these coming in the form of hole 16. A long par 3 at 176 yards from the Yellow tees. It has three bunkers protecting this green. There is also a large slope with an elevation change of around 30 feet if you miss right of these bunkers. If your tee shot catches this slope and ends up at the collection area at the bottom of the slop then you are left with a practically impossible up and down and would do extremely well to save a bogey, or even a double.
Par 4's
The main course has 9 par 3's and the most interesting of these is the 432 yard 15th. A long straight iron shot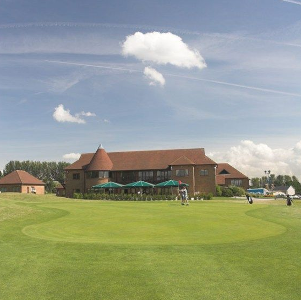 from the tee will leave a semi-blind second shot onto a green that will be roughly 180-200 yards away, but with bunkers protecting the front and thick rough behind the green, it can be worth laying up and chipping onto the green, rather than trying to find the green in two. There is out of bounds all down the left side which is easily found with a pulled tee shot. With anything right off the tee being penalised by tall trees blocking your second shot to the green. This hole truely deserves to be the stroke index 1 hole on this course.
Par 5's
There are four par fives on this course with the best chance for birdie or eagle coming very early in the round.
The 2nd hole is just 445 yards from the yellow tees. Although the shortest par 5 on the course, it is completely up hill. A long straight drive is the best choice here as the left side of the fairway is protected by large trees and the right is protected by bunkers. Anything over 250 yards and straight will leave a very tempting second shot into a large green. If you decide to attack and try to reach the green in two, be warned, there are large deep bunkers protecting the entire front of the green. Just 50 yards short of these bunkers is a collection of small but deep fairway bunkers, meaning an accurate second shot is absolutely vital. A very scorable hole but be warned, if you aren't accurate with your second shot you can easily find yourself faced with trying to save a bogey or worse.
Post round
I was pleased with my overall score of 18 over par. My card definitely showed how tough some holes can be and how scorable others are. With 7 pars and a birdie on my card and with multiple triple bogeys it proved just how vital it is to keep your ball in play and avoid trouble on this course.
The Bottom Line
The course plays fairly well all year round but is definitely at it's best during the early summer. The bunkers are well kept, but are stoney in places which is something that I feel could be improved upon. Overall i would definitely recommend this for a social round, but be aware that early mornings at the weekend as the course can become extremely busy.
Andy's Rating 6/10
For more information visit the BirchWood Park website - Click Here
---
Related Articles
---
Related Content:
Plan Your Next Round
Cherry Lodge Golf Club
Kent
from £20.00
Save 25%
Chelsfield Lakes Golf Club
Kent
Bush Hill Park Golf Club
Greater London
from £15.00
Save 25%
More Golf Course & Travel Features
Plan your next golf break with Golfbreaks.com