Ingestre Park Feature Review
By: Melvyn Davies | Fri 18 Aug 2017 |
Comments
---
Review by Mel Davies – 12 played in July 2017
Introduction
Ingestre Park Golf Club was formed in 1913, with the current course opening in 1977. It is a parkland layout in Staffordshire, built on land that was once the home of the Earl of Shrewsbury. It is a private members course that welcomes visitors, and is a par 70 that measures 6,357 yards, with trees lining every hole. The key to playing it well is to drive the ball straight.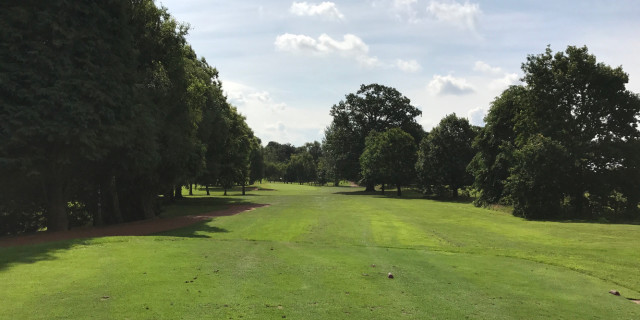 Pre-round thoughts
The club has a well stocked Pro Shop located next to the practice area, first tee and clubhouse. The practice area is more than 250 yards long but you have to use your own balls. Right next to the practice area is a great chipping area and putting green, with a further green near the clubhouse.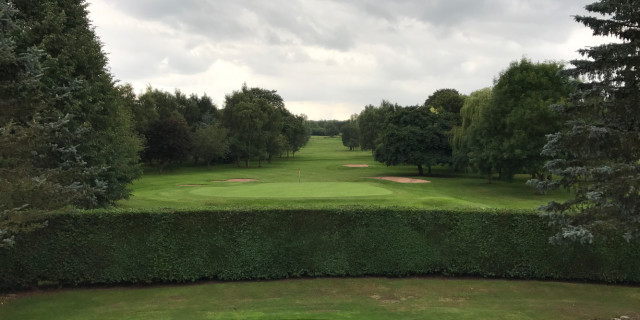 Front nine
The opening hole at 351 yards off the whites looks inviting but requires an accurate long iron off the tee, laying up short of a ditch before an approach to a well protected green.
The second and third both call for accurate tee shots, especially the second, where fairway bunkers must be avoided.
The fourth is a par three with a large bunker short/left - don't go too far right, as there is out of bounds lurking.
The fifth runs from right to left and, again, there is out of bounds on the right.
The sixth is a downhill par three where you don't want to go too long as your ball will disappear down a bank and leave a brutal recovery.
The seventh is the toughest hole on the course. A good drive will leave a long/mid iron uphill to a green not visible from the fairway.
The eighth is a risk and reward hole, where a driver will get you on or close to the green. Anything offline will leave you blocked out from a green that slopes massively from back to front with a drop-off.
The ninth is a great par five that can be reached in two if you hit a long, straight drive threaded through the fairway bunkers left and right. A bunker 40 yards short and right will catch any mishit approach shots and the green is further protected by bunkers left and right.
Back nine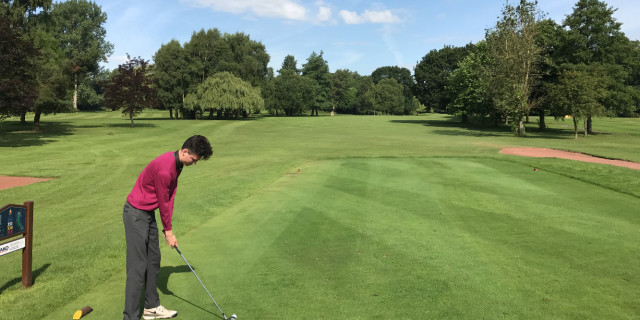 The back nine starts with a massive dogleg from right to left with large trees protecting the corner if you fancy cutting across the corner. The green is protected by bunkers left and right and slopes from back to front.
The 11th is another dogleg, this time left to right, once again the green has bunkers left and right, slopes from back to front with a drop off all round the green.
The 12th is a straight hole, where a good tee shot will leave a mid iron to a shallow, elevated green.
The 13th measures 152 yards and is played to long, narrow green that slopes from back to front and is well protected by bunkers.
The 14th is a long par four featuring a downhill drive followed by an uphill approach with a long iron to another narrow putting surface.
The 15th, at 218 yards, is the toughest par three on the course, playing slightly uphill to a long green with two bunkers on the left. It is surrounded by trees.
The 16th and 17th are par fours that once again call for accurate drives.
And that brings us to the 18th, a par five which is the signature hole at Ingestre Park. The hole is downhill and looks really inviting. Get a good straight one away and a birdie or even eagle could await, but make sure you keep out of the trees and bunkers.
The hole offers great views across the surrounding countryside, all the way down to the green, with the clubhouse as a backdrop, As you wander down the hole, take time to enjoy the trees, shrubs and flowers that abound.
Post round thoughts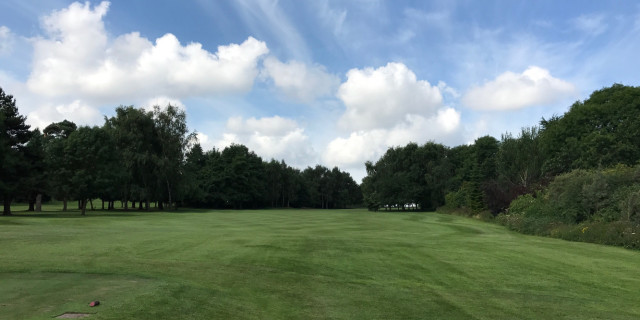 The course was in superb condition from tee to green, including the bunkers. The greens were fast, true but very tricky. It was a thoroughly enjoyable experience on a well presented course. There was a good choice of quality, reasonably-priced food and drinks available in the clubhouse.
Verdict/round up
One thing I liked here was that the full width of the tees was in use. The bunkers were some of the best I have experienced, and the greens were superb. The rough was only about one inch thick, which makes finding balls easier and speeds up play. But is was still thick enough to ensure that making proper contact was a challenge.
Overall Rating 8
Course (Conditions) 9
Course (Hole variety/layout) 8
Course (Challenge/Difficulty) 8
Club facilities & 19th/clubhouse 8
Practice Facilities 8
Friendliness/Hospitality 9
Course (green condition) 9
Pace of play 9
Value for money 8
---
Related Content:
What do you think? leave your comments below (Comments)
---
Leave your comments below
comments powered by

Disqus
Plan Your Next Round
Shifnal Golf Club
Shropshire
from £30.00
Save 45%
Aston Wood Golf Club
Staffordshire
from £20.00
Save 30%
Burslem Golf Club
Staffordshire
from £10.00
Save 10%
More Golf Course & Travel Features
Plan your next golf break with Golfbreaks.com
Travel Deals Newsletter
Save up to 50% on golf breaks!
Join Today »