10 Tips to Help Plan Your Golf Break Abroad
By: Golfshake Editor | Tue 11 Apr 2017 |
Comments
---
THE problem with living in Britain is the weather. You can spend months planning an event, allowing for every eventuality, but the one thing you cannot legislate for is the weather. Even at the height of summer, your fete, gala, garden show or golf event might be ruined if the heavens decide to open. And that is precisely why so many of us now take golf trips abroad.
Here we offer a few tips to ensure that your trip goes smoothly.
1 Check the weather. If you are going to Spain in, say, July or August, you will not want to be teeing off at midday because it will be too hot. No matter where you are going, check to make sure that the climate is going to be all right at the time of year you are making your trip. A golf holiday to Florida can be ruined if you go in September or October because you are likely to encounter very heavy rain and even the occasional hurricane.
2 Check the courses. Not every golf course is going to be pristine, with perfectly-manicured fairways, bunkers containing soft sand and greens that run like glass. You tend to get what you pay for, so check out your destination courses in advance. You will find reviews on Golfshake or you could check out golfbreaks.com - it is better to know what you are going to face.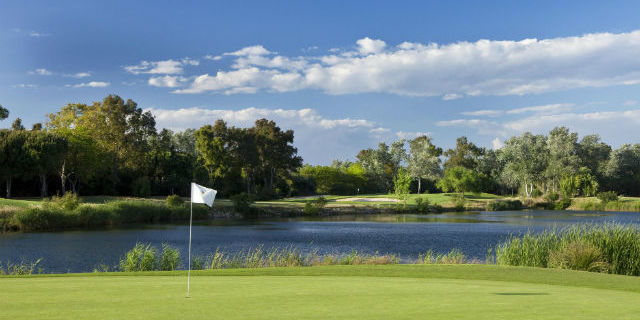 3 Play to your strengths. You may well fancy taking on the likes of Valderrama but will you really enjoy it? If you are a decent golfer then you will have fun following in the footsteps of some of the European Tour's greatest players, but if you struggle to break 90 on your home course, go for something gentle. Find courses without massive carries over water.
4 Take a buggy. If you are offered a buggy as part of your package, take it. And if you don't get one thrown in, club together and hire a couple. And make sure that you take lots of bottles of water with you. Most clubs will provide you with a buggy that is already loaded with water, but check before you leave the first tee. You don't want to be stuck in the middle of nowhere, with the sun beating down and discover that you have no means of rehydrating.
5 Block it out. Golfers are extremely careless when it comes to sun protection, so take sun screen/lotion with you and make sure that you apply it before setting off. Be extremely careful with the back of your neck - it is all to easy to get burnt and it will ruin your holiday.
6 Don't drink too much. Don't take bottles or cans of beer on the course with you. Apart from the fact that it flies in the face of etiquette, drinking alcohol in hot weather will dehydrate you. Obviously, when you go out at night you are going to knock back the beer, but ensure that you also drink some water. You will feel better for it, and are far less likely to waken up the next day with a hangover. And whatever else you do, DO NOT drink and drive abroad.
7 Check out the local bars and restaurants. Just because you may be staying in a hotel, it doesn't mean that you have to eat there. Do a bit of research before your trip, check out local bars and restaurants on Trip Advisor, and try to locate the ones used by locals.
8 Check out your flights. Don't forget that if you book a budget flight there are lots of exclusions. On the face of it, these flights might appear to be cheap, but you have to pay extra if you want to put luggage in the hold - and taking your own golf clubs can also be very expensive.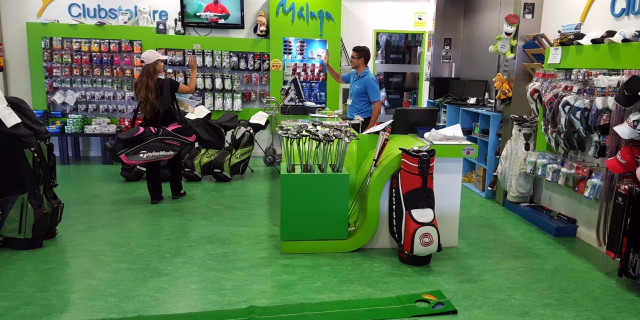 9 To hire or not to hire? No matter where you are travelling to, the chances are that you will be able to hire clubs when you get there - for a price that will not break the bank. But they won't be your own clubs. So why not consider looking around for one of those companies who will pick up your clubs and luggage and deliver it to your destination? If you are travelling with a decent-sized party, the chances are the cost of this will be much cheaper than paying for your budget airline to take your gear - and, of course, you don't have to worry about lugging everything from your car to the airport transfer bus and through the terminal. It is a no-brainer
10 Your accommodation. If the deal you get seems too good to be true, it probably is. You can make your own arrangements, of course you can. But before you do so, check out the hotel or apartments where you plan to stay. It is much easier to book your accommodation - and your green fees - through a reputable holiday company or golf breaks operator because they only use reputable accommodation. You really don't want to turn up and find that your room is infested with cockroaches, your toilet is blocked and your bed is covered in stains of indeterminate origin.
---
Related Content: travel
What do you think? leave your comments below (Comments)
---
Leave your comments below
comments powered by

Disqus
Plan Your Next Round
Ardglass Golf Club
County Down
from £22.00
Save 50%
Castlerock Golf Club
County Londonderry
Galgorm Castle Golf Club
County Antrim
from £13.00
Save 23%
More Golf Course & Travel Features
Plan your next golf break with Golfbreaks.com