South Moor Feature Review by Alister MacKenzie Expert
By: Golfshake Editor | Wed 15 Mar 2017 |
Comments
---
Guest Post by Golf Course Designer Andrew Mair
---
Danny Willett is not the only Yorkshireman to have made his mark on Augusta National. The Masters course was designed by Dr Alister MacKenzie, born in Leeds, a member of the World Golf Hall of Fame and the son of a Scottish doctor.
MacKenzie created the beguiling South Moor in County Durham, eight miles west of the cricket Test venue in Chester-le-Street, and his portfolio also includes Royal Melbourne and Cypress Point, dramatically overlooking the Pacific Ocean on the Monterey Peninsula in California.
Who better to tell golfers about the South Moor experience than Andrew Mair? He's a course designer of 45 years' experience, a keen student of MacKenzie's work and a member of the Northumberland club.
In 2017 Mair is celebrating 30 years of partnership with a former Ryder Cup captain, Mark James, in the Cramlington company Andrew Mair & Mark James Golf Design.
This is also a year in which South Moor, who guard their competitive pricing structure as fiercely as Augusta protects its exclusivity, is hosting more open tournaments than ever for visiting golfers.
Mair, whose library includes two of MacKenzie's books, one of them a limited first edition, was invited by South Moor to review their course. This was the result of that invitation.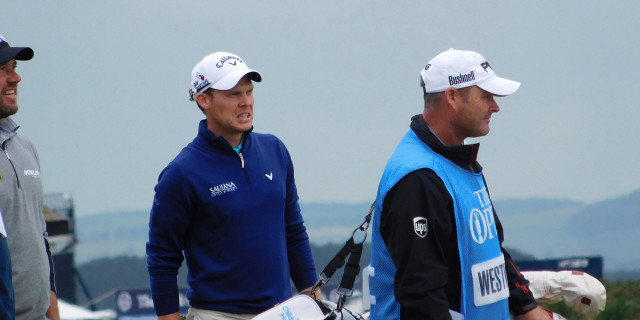 'A fine example of MacKenzie at his best'
NOWHERE around the fascinating heathland course at South Moor is Dr Alister MacKenzie's influence more evident than on the free flowing greens which were to become his trademark on future courses, including Augusta National.
Fast and mainly vast, their speed adds to the challenge of negotiating the contours, swales, crowns, tiers and terraces with which MacKenzie has endowed these beautifully shaped greens.
It is slopes on greens of this kind which are so often overlooked in designing a golf course and it is one of the most difficult things imaginable to construct them really well. Subtleties of this nature make all the difference between a good course and a bad one.
Carefully blended into 187 acres of stunning County Durham countryside, South Moor started life as a miners only Coal Board club in 1923. Given the "Made by MacKenzie" connection with the Masters, you can say it has gone from miners to majors.
South Moor is not only an important contribution to Britain's golfing heritage but also great fun to play and a fine example of MacKenzie at his best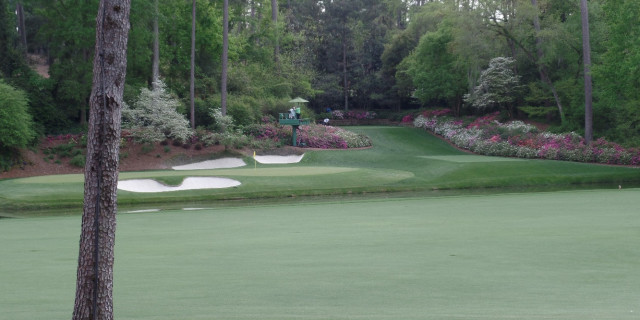 Amid a natural terrain punctuated by gorse, heather and bracken, the sloping and undulating rig and furrow fairways on the par fours and fives make the course fascinating to play and encourage a sense of adventure. No matter what day you play I would guess you will never have the same lie twice and very rarely an even lie.
As MacKenzie put it in his 1920 book Golf Architecture: "There are few things more monotonous than always playing from a dead flat fairway."
Right from the start the course has its roots in MacKenzie's style. If you land in one of the bunkers protecting the green on the first, a par three which runs away from you, you really do need to pay attention to those undulations on the green before playing out of the sand.
At the fifth, there is a huge drop from right to left around a towering green up high and hewn out of the side of a hill, with massive trouble down to the left. Talk about the wow factor!
At the ninth, failing to clear the mounding at the front of a green hidden above you - MacKenzie was the British Army's camouflage expert in World War I - means the ball will run back down towards you.
A man of many talents, MacKenzie served as a surgeon in the Somerset Light Infantry during the Boer War and gained degrees at Cambridge University in medicine, chemistry and natural science before first joining the medical profession and then dedicating his life to golf course design.
He considered psychology to be of enormous value to both golf architecture and camouflage and said: "It enables one to judge what is likely to give pleasurable excitement to the golfer and improvement in moral to the soldier."
South Moor's tenth has the awesome feel of an amphitheatre and, like so many other parts of the course, the gorse and the heather around the turn add to the charm.
This is a reminder that when men like MacKenzie, a protégé of the great Harry Colt, designed courses, they did so with nature in mind as well as the golfers. He used the natural terrain everywhere he went and South Moor is an outstanding illustration of that.
The 13th has a 70-yard green, the longest in Durham County. This means a three-club difference for your approach shot depending on the pin position.
Overall, anybody choosing to play golf here clearly revels in a risk and reward experience as against a mean spirited slog with scorecard and pencil the only motivating factor. South Moor is visual proof that the ideal course designer needs the soul of an artist, the brain of an engineer and the heart of a golfer.
Each hole is individually designed and not only are there no replicas, but also what you get here you can't get anywhere else. You never see any MacKenzie green repeated anywhere. Every green he ever created is different yet a lot of modern course architects roll out a template. So their fourth hole on one course might be a ninth hole somewhere else.
As you part company with South Moor, it's worth reflecting on how much poorer golf in County Durham would have been if MacKenzie had not been a friend of Basil Sadler, managing director of Holmside & South Moor Collieries.
Although, like the coal mines, both men are sadly no longer with us, the name MacKenzie is forever enshrined in the World Golf Hall of Fame. The club motto at South Moor, nil nisi optimum, is appropriate. Translated from the Latin, it means "nothing but the best".
South Moor is a thinking golfers' paradise. For connoisseurs of the sport, it should not be missed.
To book a tee time, visit: www.southmoorgc.co.uk.
What do you think? leave your comments below (Comments)
---
Leave your comments below
comments powered by

Disqus
More Golf Course & Travel Features
Plan your next golf break with Golfbreaks.com
Travel Deals Newsletter
Save up to 50% on golf breaks & tee times!
Join Today »