FootJoy Launches 13th Generation StaSof Cabretta Glove
By: Golfshake Editor | Tue 22 Mar 2016 |
Comments
---
FootJoy has today launched the 13th generation of the iconic FJ StaSof® glove, packed with Tour Proven Performance technologies, which continues the evolution of the Cabretta product that was initially born 35 years ago.
Featuring a myriad of performance features for golfers of all abilities, the all-new StaSof has been masterfully-crafted to offer a sensationally soft and comfortable feel, precision tailored fit and unmatched grip and durability in all playing conditions.
Played by more than 800 of the game's leading male and female tour players around the globe, and winner of more Major Championships than any other glove model, the new StaSof represents the latest advancement of FJ's trusted tour-proven performance and adds to the brand's extensive range of world-class gloves. Following extensive research and development, the 13th generation of the #1 Glove on Tour combines new and established performance technologies with hand-sewn craftsmanship to deliver what FJ defines as Advance Performance Feel.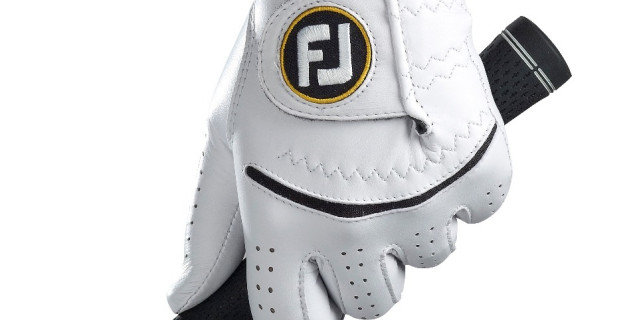 Constructed from premium Taction2®Advance Performance (APL™) Cabretta Leather, the new design provides improved tour-tested performance and includes a softer, thinner elastic that contours the glove to the hand for a lightweight feel, improved fit and comfort. A single stitch PowerNet™ mesh and strategically placed perforations also create a more comfortable feel and fit across the knuckles.
The StaSof glove has been a firm favourite on Tour ever since it was launched and, thanks to our exclusive partnership with Pittards®, the material we use continues to get better and better, and offer even more performance benefits to golfers," said Paul O'Hagan, Marketing Executive for FootJoy.
"Several players have already proven just how much they can rely on the new StaSof glove when it matters, like recent back-to-back PGA Tour winner Adam Scott," added O'Hagan. "The feedback we've had from Tour players has gone beyond our expectations and we look forward to bringing this fantastic glove to avid golfers across the country who demand the very best in performance."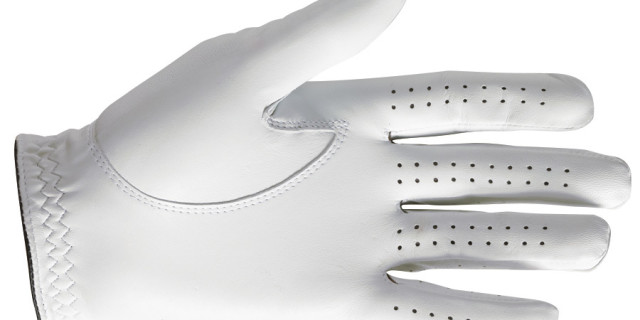 ALL-NEW STASOF® KEY FEATURES AND BENEFITS
· Taction2® Advanced Performance Leather® - Tanned exclusively by Pittards® of England, this incredibly durable premium leather offers the ultimate in feel, water and perspiration resistance, while providing exceptional grip performance in all playing conditions.
· New Soft Moisture-wicking Elastic cuff - Contours the glove to the hand for a lightweight feel, improved fit and comfort.
· New Single Stich PowerNet™ knuckle - Minimises seam to create a more comfortable feel and fit across the knuckles.
· New Precision placement of Finer Gauge Elastics – Improves the overall feel and consistency of fit.
· New Proprietary angled ComforTab™ Velcro® closure - Secures a perfect fit.
· Strategically placed perforations and PowerNet™ mesh - Improves breathability and flexibility.
As the #1 Cabretta glove in golf, StaSof is trusted on tour by the best players in the game including the following FJ brand ambassadors: 2015 Open Champion Zach Johnson, 2013 Masters Champion Adam Scott, former FedEx Cup champion Billy Horschel and Ryder Cup stars, Jimmy Walker and Lee Westwood among many others.
The new StaSof is available in an impressive 15 size options, ensuring an all-encompassing provision of Men's Left, Cadet & Right sizes.
Whether it is the #1 Cabretta leather glove in golf, the all-new StaSof®, the vibrant colors of FJ Spectrum®, the customized cool fit of StaCool®, the powerful grip and moisture resistance of SciFlex® Tour, the precision fit of GTxtreme®, the long-lasting properties of WeatherSof® or the advanced wet-weather capabilities of RainGrip® and WinterSof ®, FJ remains the overwhelming choice for golfers of all abilities around the world.
FJ StaSof Sizing:
Pearl Colourway:
Men's Regular Left S-XL
Cadet Left S-XL
Right S-XL
The new FootJoy StaSof glove is available now and has a RRP of £20. For more information on all FJ gloves, visit www.footjoy.co.uk.
---
What do you think? leave your comments below (Comments)
---
---
comments powered by

Disqus