Who is in your dream fourball and why?
---
A debate that you often hear on the course and in the clubhouse is who would be in your dream fourball? Depending on where you sit on the age scale, these opinions vary majorly. Some people pick players due to their ability and some people chose certain players on whether they think they'd be a good laugh on and off the course.
So here is my dream fourball:
John Daly
Now, I'm not a player who's fascinated with distance but John Daly would be my first choice pick in my dream fourball. When I first started the game at age 8, I used to try and mimic his swing and for a good few years it seemed to work. Sadly, I realised my timing was way off and if I wanted to improve I would have to shorten my swing.
I also liked Daly's approach to the game, as it was a lot different to many of the tour players. Despite having a rough-and-tumble personal life, Daly still managed to perform at the highest level. This included a zero to hero win at the 1991 PGA Championship and a play-off win over Constantino Rocca at the 1995 Open Championship.
In 1997, John Daly became the first ever golfer to average over 300 yards for a full season. It would be incredible to play with Daly just to see how he manages to time his swing so well, especially with short irons.
Severiano Ballesteros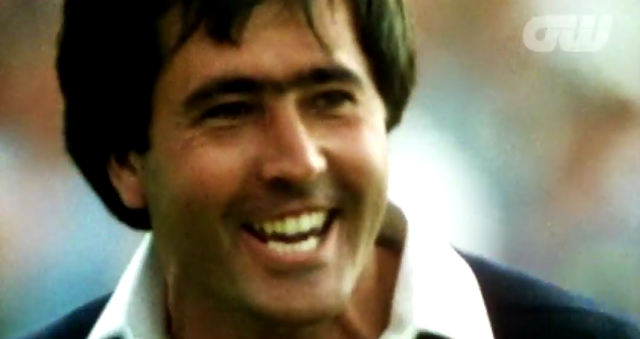 I think Seve Ballesteros has to be in every single dream fourball. The man was a genius. The five time Major Championship winner was one of golfs leading figures from the mid-70s to the mid-90s and has also won the Ryder Cup five times as a player and as a captain.
Its Seve's back-story that makes his glittering career even more inspirational. Born in the village of Pedreña, Ballesteros learnt his trade on the local beaches using the 3-iron of one of his older brothers. The Ballesteros family didn't have lots of money, which made it even more difficult for Seve to make it as a golfer during this period. But it just shows, with a never say die attitude you can achieve anything.
His recovery game was incredible. There are so many memorable shots but the one that stands out for me was when he managed to find the green on the 16th at Royal Lytham & St Annes from the car park in the 1979 Open Championship. Seve then went on to hole a 20ft putt for birdie and eventually win his first Open Championship.
Miguel Ángel Jiménez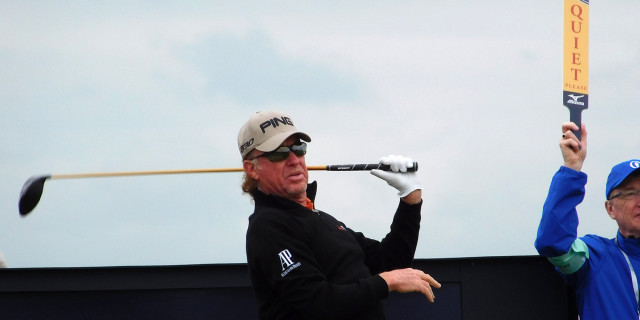 I've always found myself as an easy-going character on the golf course and that is why Miguel Ángel Jiménez would be the final player to make up my dream fourball. The Spaniard is incredibly chilled and is still ripping up the European Tour at the age of 51.
People forget that Jiménez has 26 professional wins, 21 of which were on the European Tour. Miguel has always been able to entertain a crowd too so I'd imagine a round with "the mechanic" would be a great laugh but still keep its competitive edge. Sometimes he is accidentally humorous such as when he partakes in his warm up routine before a round.
One final reason as to why Jiménez would make my dream fourball is because you could enjoy that all-important post round beer with him while he sits back and puffs on one of his huge cigars with a nice glass of red. Who knows where a night would end up with Miguel.
Who is your dream fourball and why? Please comment below and let us know:

---
What do you think? leave your comments below (Comments)
---
Tags: Severiano Ballesteros
---
PLAY MORE PLAY BETTER - LATEST TUITION TIPS
---
Leave your comments below
comments powered by

Disqus