Matt Kuchar inputs into the highly anticipated new Skechers range
By: Golf Shake | Wed 20 May 2015 |
Comments
---
Skechers Performance Division has unveiled several new 2015 shoes which aim to build on the initial success of the GO GOLF™ range, which launched in the UK at the start of the 2014 season.
The success and expansion of the Skechers Performance Division has enjoyed incredible success in its early years and its rapid expansion has seen Skechers move up the ranks to become the 3rd largest athletic shoe company in the U.S.*, recently being named as "the hottest major (footwear) brand in the U.S."**
The entire golf line up for 2015 has been developed with the input of Global Ambassador and seven-time PGA Tour Champion, Matt Kuchar. His feedback has provided insight on fit, aesthetics and function of the Skechers GO GOLF™ line and has helped create a number of new innovations and technologies to the GO GOLF™ range for 2015.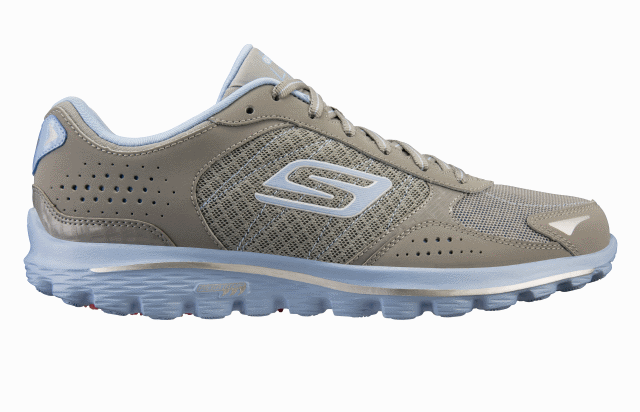 "Matt brings a great deal of knowledge to our product development," added Rick Higgins, VP of Merchandising/Marketing, Skechers Performance Division. "He offers all the qualities we look for in a brand ambassador so we're thrilled to partner with him on our Skechers GO GOLF™ line. We work closely with our elite athletes to build innovative footwear and Matt's insight will help infuse our existing award-­?winning technologies into our golf offering."
While favourites from 2014 have been enhanced and developed to allow for new colour patterns and technological advancements, a number of brand new designs and styles are set to shake up the golf footwear market in 2015, as well as a Lady's range to compliment the Men's range from 2014.
New to the lineup for 2015 will be the Skechers GO GOLF Pro™ (RRP £119), as worn by Matt Kuchar during the second half of the 2014 season. The GO GOLF Pro™ is Skechers most advanced golf shoe yet, combining a classic design with replaceable spikes and waterproof leather. It features a comfort traction outsole to provide sturdy, turf-gripping performance to give you stability from tee to green. It also features Skechers unique Resalyte® midsole cushioning to enhance comfort further.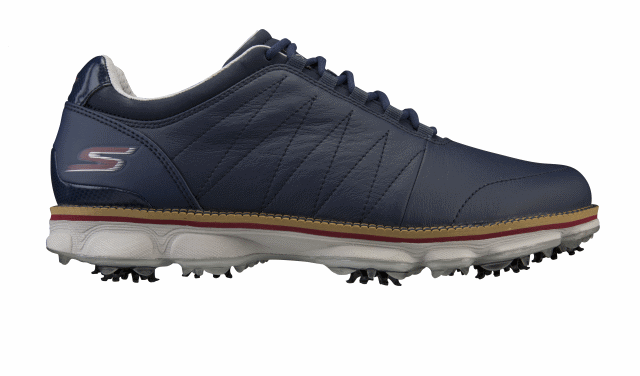 Also new for 2015, and sure to turn heads on the course, is the new range of GO GOLF Tour™ (RRP £109) golf shoes. Skechers' most innovative modern golf shoe, the GO GOLF Tour™ has been inspired by seamless technology, it features an engineered mesh upper to create a lightweight (10 oz men's size 9), waterproof, yet supportive frame around a golfers foot with no seams for maximum comfort. Like the GO GOLF Pro™, it also features the comfort traction outsole to keep you performing at your best from tee to green.
Comfort is enhanced further thanks to the removable Resamax® comfort insole and Resalyte® midsole cushioning that featured in the GO GOLF™ range for 2014. The low drop design keeps your foot low to the ground in a neutral position to promote better posture to improve your game, while GOimpulse Sensor™ traction control gives the wearer feedback through the sole of the shoe.
The final new shoe in the Men's range is the Skechers GOWALK 2 Lynx™. Inspired by the Skechers GOWALK™ from the Performance range, the GOWALK 2 Lynx™ has been adapted to meet the demands of the modern day golfer. The GOWALK 2 Lynx™ combines innovative lightweight athletic materials with Skechers own advanced Goga Mat™ Technology insole, to make the shoe perfect for all day comfort while playing a round of golf.
Made in two lightweight designs that register on the scales at just 10 oz in a Men's size 9, one is fully waterproof while the other is water-resistant and are available for £89 and £69 respectively. Additional features of the GOWALK Lynx™ are a Resagrip® outsole, to offer grip and stability on the course, a durable Leathertex upper, GOimpulse Sensor™ traction control and V-Stride® Technology.
Rounding off the Men's line up for 2015 are the waterproof GO GOLF Bionic™ (RRP £99) and GO GOLF Drive™ (RRP £69), the heroes of the 2014 collection. Added to the GO GOLF Bionic™ range for next season is a new Charcoal/Blue colour scheme to go with the popular, White/Black design in 2014.
As a brand, Skechers enjoys incredible market share across its female shoe range, and for the first time in golf in the UK, Skechers is offering Lady golfers a number of styles and colours in its new Women's range for 2015 in the shape of Skechers GO GOLF™ (RRP £89) and Skechers GO GOLF Lynx™.
Starting with Skechers GO GOLF™, this golf shoe blends a classic inspired look with modern innovations and high-quality materials for superior on-course performance. A seamless WATER SEAL® waterproof upper gives the GO GOLF™ full waterproofing making it perfect for all conditions encountered in the UK, while the Resagrip® outsole provides supreme grip on the course. This lightweight design (9.3 oz Women's size 6) also features a premium leather upper and will be available in two colour styles Skechers GO GOLF Lynx™ promises to combine innovative lightweight athletic materials with Skechers Goga Mat™ Technology insole to give maximum comfort out on the course. Also available in two colour styles, the GO GOLF Lynx™ features all the same technological benefits as the Men's GOWALK 2™ Lynx, weighing in at the lower end of the scale in the golf shoe market at 9.3 oz for a Women's size 6 and will be available in both waterproof and water-resistant finishes for RRP £89 and £69 respectively.
To learn more about the GO GOLF™ range, please visit www.skechersgogolf.co.uk or follow us on Facebook @facebook.com/SkechersPerformanceUK and Twitter @twitter.com/SKXPerformance.
---
What do you think? leave your comments below (Comments)
---
Tags: Skechers
---
PLAY MORE PLAY BETTER - LATEST TUITION TIPS
---
Leave your comments below
comments powered by

Disqus