The best new putters 2015
By: Golf Shake | Tue 24 Feb 2015 |
Comments
---
Is 2015 the year you make a breakthrough in those all-important putting stats? If you feel it's time to refresh your bag then let us here at Golfshake tell you about the best putters to hit the market in 2015.
Odyssey Works
https://www.youtube.com/watch?v=52l7k_pE5B4
Brand new on the market, Odyssey's new range delivers a new high performance technology platform - where feel meets roll.
Combining the brand new technology of the Fusion RX, with the original ultra-thin stainless steel mesh White Hot insert, along with patented Metal-X roll pattern, Odyssey say it reduces skidding and gets the ball into a pure roll faster.
The number one putter brand on Tour also features major-winning Versa Alignment and Tank Counterbalance allowing for the purist roll off the clubface.
• Major-Winning Versa Alignment - The silver and black design lets your eyes key in on the linear designs to highlight the proper face angle from address to impact for alignment throughout your putting stroke.
• Tank Counterbalance - More stability at impact. When golfers tried these new putters, 60% of them had a more consistent path. The counterbalance weight, heavier heads and heavier shafts quiet the hands and engage the big muscles to promote a more consistent stroke.
The Odyssey Works range consists of 11 different options for you to choose from including the brand new 2-Ball Fang.
There are also options for your putter to come readily fitted with the SuperStroke 3.0 grip.
Learn more about the Odyssey Works range on their website by - Clicking here
Prices start from £149.
Titleist Scotty Cameron GOLO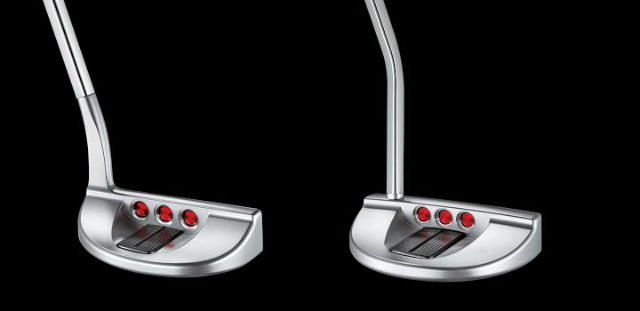 New for 2015, famed putter makers Scotty Cameron have launched a new line of mallet putters aimed at being their most advanced yet.
Innovative multi-material designs, featuring a lightweight aluminium face-sole core surrounded by a stainless steel frame that delivers improved MOI for increased stability and forgiveness, makes the GOLO range a must for feel putters.
Four new models are being released in April:
• GOLO 3 - a mid-mallet with a heel shafted flow neck,
• GOLO 5 - an angled back mallet with a crisp single bend shaft,
• GOLO 5R - a rounded back mallet with a crisp single bend shaft,
• GOLO 6 - a B-back mallet with a crisp single bend shaft.
There's also a fifth option to go along with the GOLO5. The Dual Balance model is available for those players who prefer the GOLO mallet head but need maximum stability in their stroke.
Titleist say that the new vibration dampening technology along with the aluminium face-sole core at five key points, delivers the softest feeling putter that they've designed in years.
Along with the GOLO, Titleist has announced a new member to their Scotty Cameron Select range with the introduction of the Roundback - a modern mid-mallet design with Tour-validated balance and stability.
Like its Select Fastback and Select Squareback counterparts, the Roundback features an innovative aluminium sole with crisscross sight lines that pop through the head. Sight lines positioned parallel and perpendicular to the face deliver visual confidence for improved alignment.
Every Select model is precision milled to meet the high standards set by Scotty Cameron for looks, sound and feel. The line also includes three modern blade designs from Scotty's tour-proven Newport family (Newport, Newport 2 and Newport 2.5).
For more information on Scotty Cameron putters please - Click here
PING Cadence TR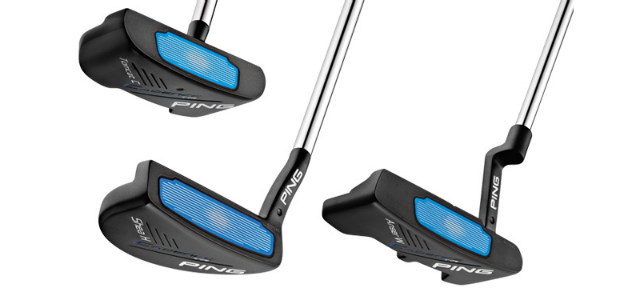 PING's Cadence TR models offer you different weight face inserts to custom fit your stroke tempo and feel preference.
Traditional weight inserts (The blue face) typically fit mid-to-faster tempos and can improve lag putting.
Heavy inserts (black) match slower strokes and can lead to better results on shorter putts.
PING's next-generation True-Roll Technology grooves vary in width and depth to provide unmatched ball-speed consistency and accuracy on putts of any length.
The Cadence TR is available in 15 different PING models including the legendary Anser and newer B65. You can compare different models and find out more about the specifications on each model on the PING website.
Available right now, prices start from £129.99 with custom fit options an added extra. If you would like a custom fit putting experience you can book through your local PING dealer.
Learn more by - Clicking here
Wilson Staff Infinite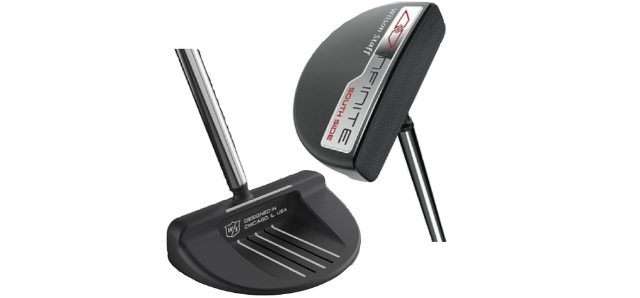 Six brand new lines are available from Wilson Staff, all featuring classic head shapes with refined detailing, and each featuring Counterbalanced Technology for a more controlled putting stroke.
The Infinite range are all inspired by the company's base in Chicago, including nicknames, local landmarks and neighbourhoods.
The Counterbalanced Technology places additional weight in the head and grips. The additional weight in the grip area moves the balance point closer to the hands and creates a higher moment of inertia for the entire club, prompting a more controlled and stable putting stroke.
The range also features the deep, double milled face which promotes consistent impact, roll and distance control.
Prices start from around £79.99 and more information is available on the Wilson Staff website, please - Click here
Bettinardi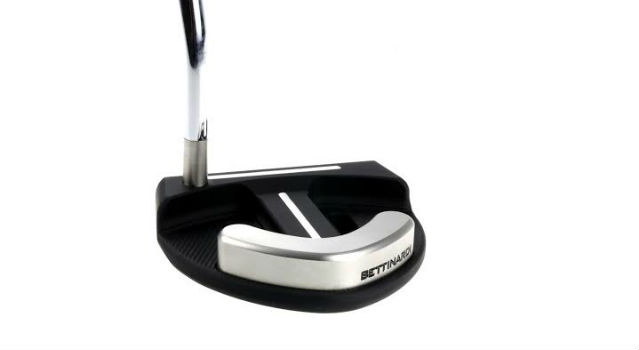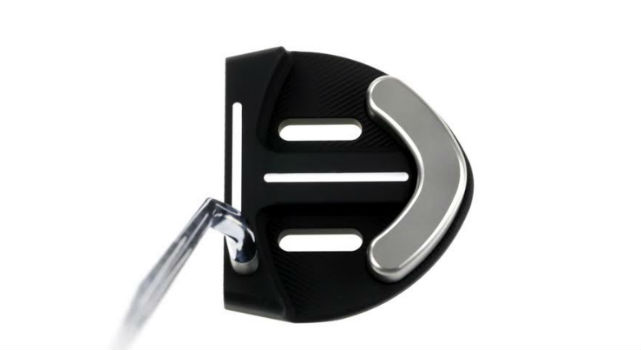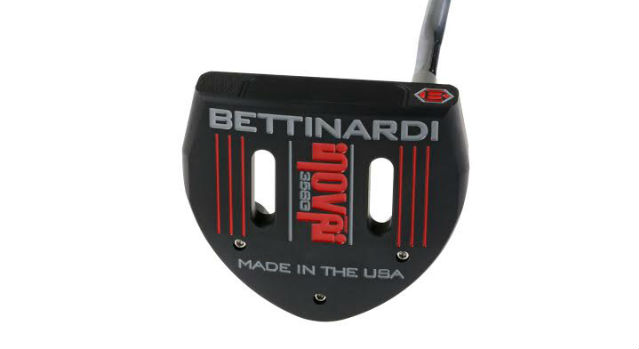 Another Chicago based manufacturer, Bettinardi are making huge waves in the putter industry with 10 new releases ready for the 2015 season.
There are two completely new models in the range – the iNOVAi and the Kuchar Model 2 designed specifically for Matt Kuchar. The other eight are Bettinardi classics that have been refined for this year.
Three face milling options are available on each range:
• The NEW Super-Fly Mill face – Offers an aggressive milling pattern and provides a muted yet responsive feel.
• The Honeycomb – Patented by Bettinardi offering a firmer feel aiming more at the amateur golfer.
• The F.I.T Face – Proprietary milling removes 55 per cent of material from the club face creating the softest feeling milled putter. Most Tour players use the F.I.T Face option.
The mallet head on the new iNOVAi has a stainless steel weight on the back of the head that pushes the centre of gravity towards the rear to improve balance and forgiveness. There's also a counter-balance model available which is heavier and longer in length which includes a back weighted grip to improve overall MOI.
The Kuchar Model 2 has a half-moon shaped curve on the back of the putter which is also without offset. It's available in standard length as well as the Arm Lock model used by Kuchar himself.
Each Bettinardi is made in the USA, in this video you can see what goes into the construction of a Bettinardi INOVAI putter - Click here
Prices for the 2015 range start at £239 and for more information on all the putters available in the range please - Click here.
TaylorMade Counterbalanced Series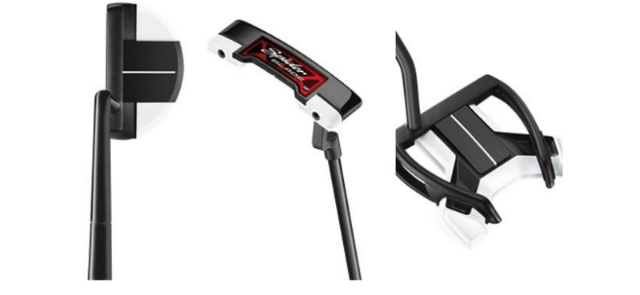 TaylorMade have released newer counterbalanced models of the Daddy Long Legs, Spider Blade and Spider Mallet which were first released this time last year.
Each with Tour-inspired aesthetics and crafted and designed by TaylorMade Tour players, the new designs feature an enhanced colour scheme, including a luxurious black finish, white tungsten heel/toe weights, which frame the ball at address, along with a matte-black shaft and high-polish sole round out the premium aesthetics.
The new Daddy Long Legs is the most stable putter in the trio, with its design made to resist twisting at impact to protect ball speed on off-center hits, promoting a reliable roll regardless of where the ball is struck on the face.
The Spider Blade offers the stability of a mallet putter in a blade shape to promote outstanding twist-resistance and distance control on off-center hits.
The Spider Mallet offers outstanding twist-resistance and distance-control on off-center hits whilst featuring the PureRoll Surlyn insert which promotes a soft-yet-solid feel and smooth roll straight of the face.
Visit the TaylorMade website for more details by - Clicking here
Prices start at £179.
Nike Golf Method Modern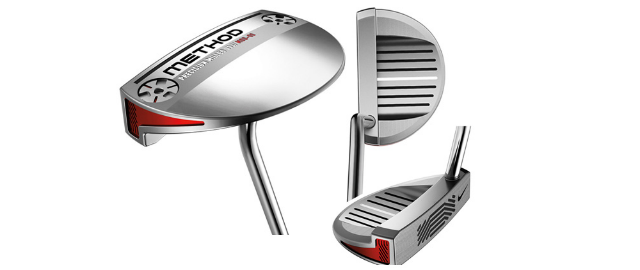 'If it aint broke, don't fix it, just make it better,' was Nikes' thought process when designing the Method Modern MOD range. Advancing from their Method Core 2 range that did so well, Nike have now released four models of the MOD series all with incremental toe-hang balance choices, allowing selection of the putter to match the individual.
Equipped with Polymetal Groove face technology - proven on Tour to generate a more true and consistent roll, this enhanced technology has been given a precision CNC milled face for premium performance and is polished off with a premium satin chrome finish.
All retailing at the £159.99 price tag, the four models (the 00, 30,60 and the 90) all look great and should be tested if you're in the market for a new putter.
Read more on the Method Modern MOD range on the Nike website - Click here
Mizuno MP A-Series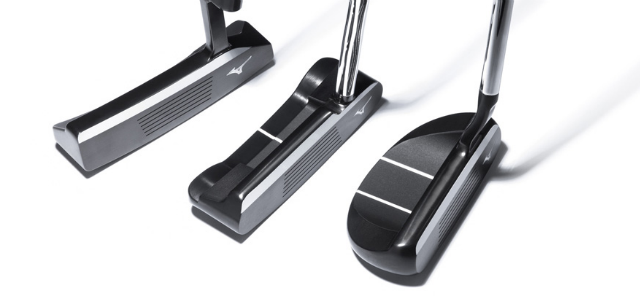 Three new designs have been launched by Mizuno this year all with a black IP finish, with bevelled white top edge to make their classic shapes easier to align.
The A307, A308 and A309 have followed in the footsteps of the rest of the range which are forged and milled for precise alignment and a soft feel which produce a true roll and skid reduction.
The classic looks especially on the A307 and A308 are fantastic and the thick top edge makes lining up putts a lot easier.
See more on the spec options available and also where you could have a Mizuno custom fit by - Clicking here
YES! Golf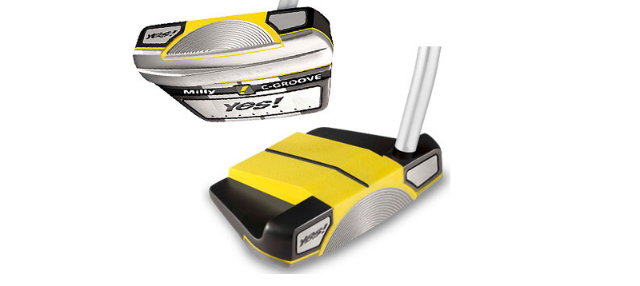 Their striking yellow and black design means YES! Golf putters are easy to spot but don't let this put you off. The Milly and the Donna both feature the perfect face as its 100% precision CNC milled has no inconsistencies and the highest tolerances.
YES! Golf also has C-Groove Technology which promises a better roll every time. According to their stats YES! putters achieve forward roll 21.5 per cent quicker than other putters which repeatedly skid, skip and spin before settling into forward roll.
Both putters also feature the new 'True Alignment Bump' which helps you align the face in combination with the innovative yellow and black multi-material head design.
Owned by Adams Golf you can find out more about the putters on their website - Click here
Available now at £149.

---
What do you think? leave your comments below (Comments)
---
Tags: wilson taylormade scotty cameron ping nike mizuno bettinardi
---
PLAY MORE PLAY BETTER - LATEST TUITION TIPS
---
Leave your comments below
comments powered by

Disqus