By: Golf Shake | Mon 23 Feb 2015 |
Comments
---
With so many new products being released into the market it can be hard to keep up with what's new and the various features and benfits of each product and more importantly what is ideal for your game. That is why we have created this list of the best new wedges available on the market in 2015
PING Glide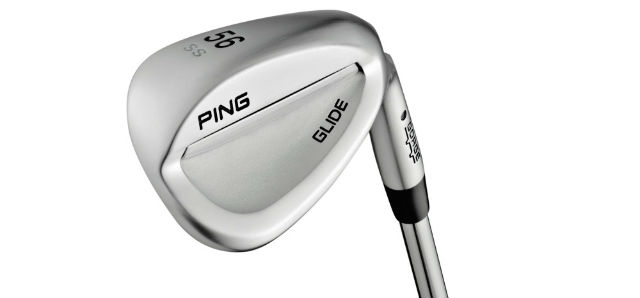 Engineered from the hands down, literally, from grip to sole to optimise versatility and control the Dyla-wedge grip is three quarters of an inch longer to encourage gripping down to control ball flight.
The CFS Wedge shaft is optimised in weight, flex and balance to provide a stable feel and lower ball flights. Three versatile sole designs vary in width – standard, wide, and thin – enabling players to be fit for their angle of attack and common turf conditions.
There are 13 loft options available across all three soles and being released just last week (12 Feb), you could be one of the first to get your hands on one.
Cost - £105 with steel shaft and £120 with graphite shaft.
For more information please - click here
Titleist Vokey Spin Mill 5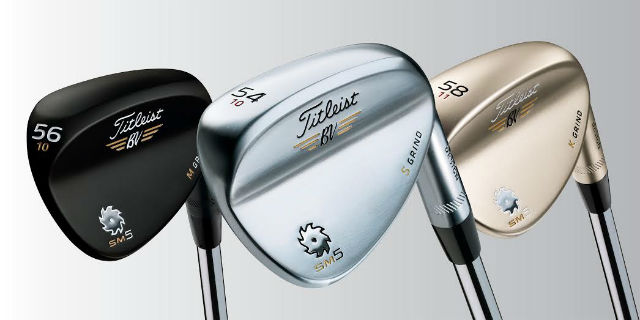 When you think of wedges, the Titleist Vokey series are one of the first to spring to mind. Available right now are the latest range – The Spin Mill 5 series deliver more spin and more types of shots, providing golfers with more ways to hit it close and shoot lower scores.
Master Craftsman Bob Vokey says the Vokey Spin Milled 5 (SM5) wedges are Titleist's' best ever performing wedges having been precisely designed and manufactured using proprietary Spin Milled technology, aimed to provide a distinct performance advantage through new, deeper TX3 grooves, tour-driven shapes and the a large range of groove and bounce configurations.
Available in three new finish options: Tour Chrome, Gold Nickel and Raw Black the wedges have six different sole grind descriptions:
GRIND SWING TYPE CONDITION
L - Narrow crescent sole with small forward bounce surface and minimal camber. Slider Firm
T - Dual bounce sole with wide trailing bounce surface. Slider/Natural Firm/Medium
S - Full sole with straight trailing edge ribbon and moderate heel relief. Slider/Natural Firm/Medium/Soft
M - Crescent sole with narrow forward bounce surface and moderate camber.
Slider/Natural Firm/Medium
F - Full sole with moderate camber and small trailing edge ribbon. Slider/Natural/Digger Firm/Medium/Soft
K - Wide sole with increased bounce and enhanced camber. Neutral/Digger Medium/Soft
Cost - £103.
For more information - click here.
Callaway Mack Daddy PM-Grind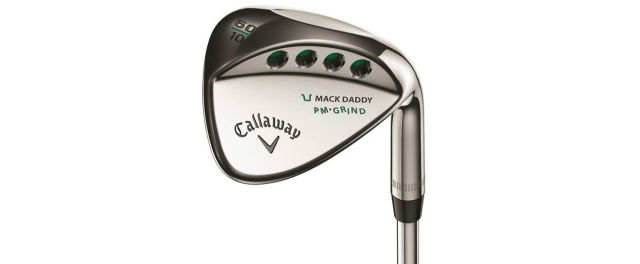 Callaway's latest wedges released at the start of the year have been designed by the man most people regard as the best short game player in the world – Phil Mickelson.
A distinctive design feature of the new Mack Daddy PM Grind Wedges is the High Toe, which moves the weight higher in the club, making delicate shots from greenside rough easier, while the increased surface area helps inspire confidence to accelerate through the ball and be more aggressive with approach shots.
Whilst we can't all be as good as Mickelson, the research and development team at Callaway have precisely crafted the new Wedges by utilising his desired specifications – so we can try to play like him.
The PM-Grind Wedges are available in four lofts: 56 (RH & LH), 58 (RH Only), 60 (RH & LH) and 64 (RH & LH) with a stock KBS Tour V Wedge Shaft.
Cost - £99.
For further information please - click here
COBRA Tour Trusty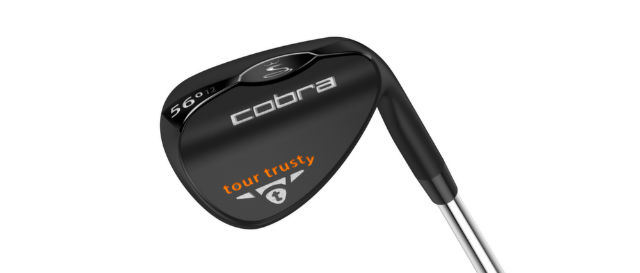 Released at the back end of 2013 the COBRA Tour Trust still offers Tour level performance featuring COBRA's Tour notch K-Grind, a Tour preferred shape and variable feed rate milling.
Designed in collaboration with COBRA tour staff, the non-offset compact shaping delivers excellent alignment at address and the groove edges and volume have been maximised to the USGA allowable limit. In addition COBRA's new Tour notch K-Grind provides heel and toe relief for Tour-trusted versatility around the greens. This has been designed by COBRA as a combination that allows golfers to hone in around the green for optimized shot making.
The Tour Trusty is made of Cast 8620 Carbon Steel and available in a Tour Matte Satin and Tour Matte Black PVD finish.
Cost - £79
For more information - click here
Nike Golf Engage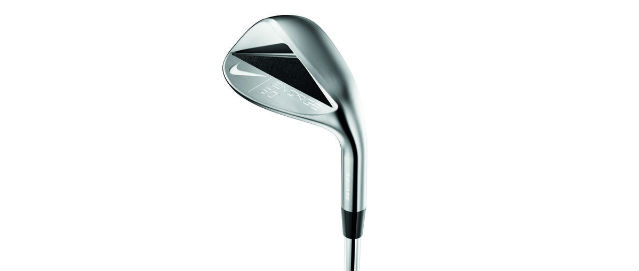 Available in three distinct sole grinds: Toe Dual Sole, Square Sole and Toe Sweep, Nike's Engage wedges are the newest solution to help athletes such as Rory McIlroy both score and escape adverse conditions on the course.
Following a similar design that is utilised in the Nike Vapor series, Modern Muscle shifts the centre of gravity to promote stability and consistent turf interaction in even the worst of playing conditions.
The Nike Engage wedges are precision milled with X3X grooves to deliver maximum spin on full shots. The grooves have more volume and sharper edges to deliver a more consistent shot in any condition as well as a more consistent ball flight. The precision milling process that makes the X3X grooves is offered for the first time with the Engage Wedges.
Cost - £99.
For more information please - click here
Cleveland Golf 588 RTX 2.0
https://www.youtube.com/watch?v=4yc6VhsXikU
Building on the successful 588 RTX released in 2013 the newer version is revelling in its praise as the 588 RTX 2.0 Cleveland Golf say will 'literally changed the face of spin'.
The 588 RTX 2.0 offers a number of enhanced technological features by offering golfers even more versatility of choice. This has all been achieved through hundreds of hours of testing and feedback generated by the world's top players.
From that research three distinct wedge grinds have been developed in two different head designs that are proven to optimise the short game for players of all abilities - For the improving wedge player, a more forgiving cavity back design, and for the better player, a traditional muscle-back head shape.
RTX stands for the Rotex Face which has been enhanced further to offer the maximum surface roughness allowed by USGA. This has been achieved through 3 advancements in the Research & Development lab.
• Fourth generation Tour Zip grooves combine 15% sharper grooves and a deeper micro milling to provide superior spin on all shots from the rough.
• Advanced, 2-pass micro milling pattern provides a strategically designed roughness close to the USGA limit. This leads to increased friction and more spin, especially from inconsistent lies.
• Finally, laser milling fine-tunes the micro-roughness for more consistency and texture across the face.
Three distinct grind options are available (low bounce, standard bounce and full sole) making it easier than ever for any golfer to build a wedge set that maximises performance based on turf conditions, playing preference and skill level.
For more information on Cleveland Golf 588 RTX 2.0 wedges and to view the full range of bounce, grind and loft options, please visit www.clevelandgolf.com
Cost - £99.
Bridgestone J15 Forged Wedge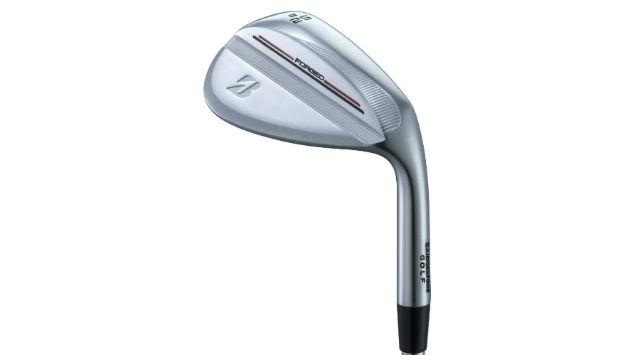 Having registered their first win already on Tour this season thanks to Brandt Snedeker's win at Pebble Beach in the AT&T National Pro-Am, Bridgestone Golf's J15 wedges will continue to go from strength to strength.
Released to Tour pros at the start of the year, the J15 is regarded as the 'best in class' in terms of spin and versatility, thanks to extensive Research and Development testing and quality production.
Like other forged clubs in the J15 range, it incorporates the Sure Contact Sole design that offers a reduced profile and ensures forgiving accuracy from any lie. But unlike other brands who hand-grind the crucial heel side of the sole, Bridgestone has a unique forging process that ensures this area is never touched by hand and so remains consistent throughout the production.
The inner groove area has been expanded to channel dirt, water and debris away from the face, so increasing spin and providing consistent ball-to-face contact regardless of the lie. The face of the wedge has also been heat-treated for enhanced durability and longer club life, without compromising feel or performance.
Six lofts are available from 50-60 degrees and the J15 is available to the public from March, retailing at £95.
For further details about the new Bridgestone Golf clubs, visit www.bridgestonegolf.co.uk.
Mizuno JPX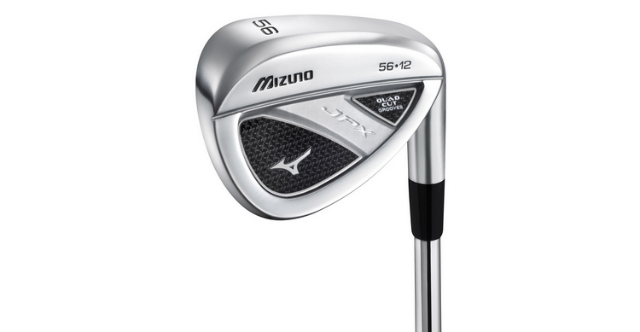 To go along with the rest of the impressive JPX range, Mizuno have designed their wedges with 'bite' as the aggressive Quad Cut Grooves and Milled face will stop the ball dead in its tracks.
The JPX Series wedges combine a generous sized face with a wide, smooth sole with subtle relief in the toe and heel for maximum versatility.
Mizuno's loft specific groove design maximizes spin characteristics by featuring a different groove shape and size depending on loft. Deeper, narrow grooves bite into the ball on full shots in the 50-54 degree wedges, while wider and shallower grooves in the 56-60 degree provide extra spin on short or partial shots.
Various loft, lie and bounce options are available for which you can find more information of right here.
TaylorMade Tour Preferred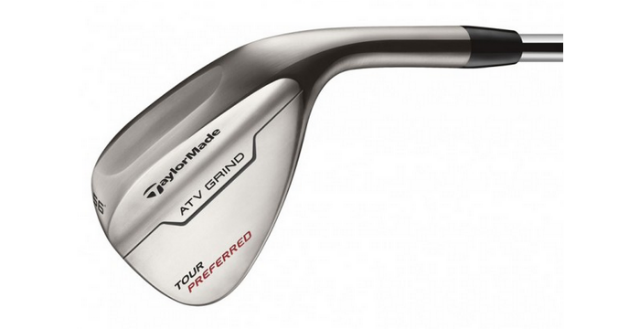 Built to maximise spin and control in scoring zones the TP wedge combines optimised micro-texture face pattern and the most aggressive grooves TaylorMade have ever created allowing golfers of all abilities to attack the flag.
Two grind options (Classic and ATV) allow you to choose which one best suits your game:
Classic – Traditional design and shape with slight progressive camber and generous heel relief.
ATV – On recommendations from Jason Day, the ATV has a concaved sole that offers increased turf interaction by delaying the bounce, which in turn allows the wedge to glide through turf and sand.
The TP wedge is out now retailing at £99.
For more information or to find out more about other TaylorMade clubs - click here
Wilson FG Tour TC

A bit of a mouthful of a title but the next generation of FG Tour Wedges, featuring Traction Control (TC) technology have been released which entails spin-enhancing features for all shots.
Aggressive Tour-Y grooves are milled for consistency and enhance spin on full swings. Sets of 11 laser-etched lines between each groove, enhances spin on partial swings.
There are two unique sole designs to choose from:
The Traditional Sole – Featuring optimal width and camber for a player with a medium to steep swing.
Tour Grind Sole – Featuring a thinner effective sole width for players with a medium to shallow angle of attack and players who like to play a variety of shots around the green.
Along with those two sole options there are nine different loft/bounce combinations giving you the choice of 54 unique loft/bounce/sole configurations that can be achieved through custom fitting.
If you want to add a bit of colour to your bag the FG Tour Wedge TC now comes in 'Gun Blue' providing a sleek modern look.
To see more information on the wedges or more of Wilson's Golfing range - click here
---
What do you think? leave your comments below (Comments)
---
Tags: wilson staff Titleist taylormade ping nike mizuno cobra cleveland bridgestone
---
PLAY MORE PLAY BETTER - LATEST TUITION TIPS
---
Leave your comments below
comments powered by

Disqus