Lamkin i6 3Gen Grip review
---
Lamkin have long been known for producing top quality grips and along with Winn and GolfPride are the biggest players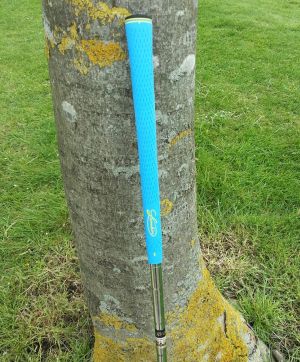 in the global golf grip market.
I was lucky enough to be offered a set of brand new Lamkin grips of my choice (luckily as mine had started to aquire quite a shine) so I set to work researching exactly which grip would best suit my game. I found the Lamkin website really helpful, providing me with all the information I needed to narrow down my choice of grip.
I am not a fan of cord, which I always feel is too firm, Wrap grips I personally find are difficult to line up, so I opted for a modern rubber compound grip - i6 3Gen
About the Lamkin i6 3 Gen
Enjoy the confidence of cord without the cost of cord. i6 combines two distinct surface patterns to maximize traction and comfort. The underside of the grip features an aggressive hexagonal pattern to promote a slip free connection in any weather condition. The top side features a softer feeling keyhole design that improves contact tackiness with your palms without a rough feel through the shot. The i6 3GEN features the unrivaled benefits of Lamkin's proprietary 3GEN compound; tackiness, vibration dampening and greater UV resistance for longer life. The i6 3GEN is available in 7 colors: black, white, blue, green, red, orange, and electric blue.
Having made my choice of grip I had to decide on my choice of colour and opted for a rather fetching light blue, which I found it to be rather brighter than I had a originaly thought once they landed on my desk! I have always been a little cynical about coloured grips having grown up with standard black rubber, but having now used the grips for a few weeks I have found them to be excellent from both a feel and grip point of view.
So would I recommend the i6 3 Gen grips? Absolutely! I was pleasantly surprised by just how well the performed and after a decent amount of use they still feel as good as new! My fear of using a coloured grip has now been well and truly extinguished!
I regriped my own clubs,you can do the same. When done correctly it can be a rewarding experience and save you money. If you want to know how to regrip your own clubs - Click Here
You can find out more about Lamkin's full range of grips by- Clicking Here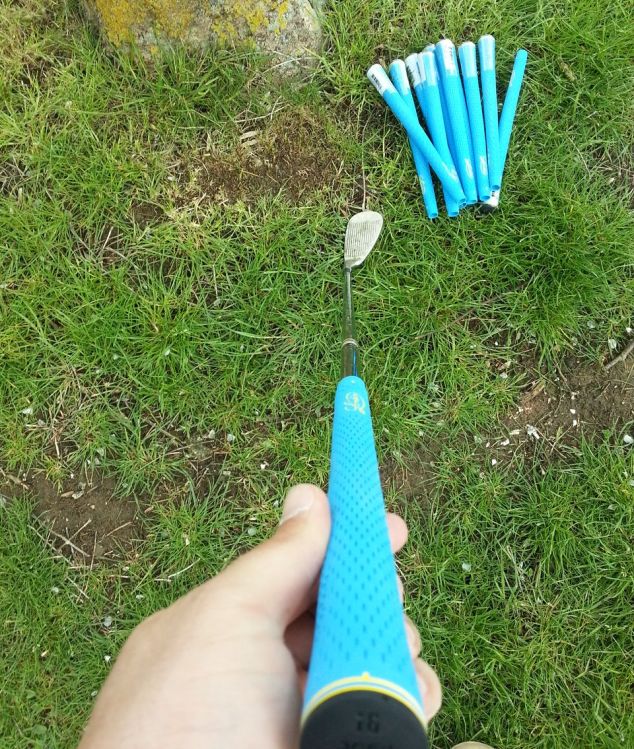 ---
---
PLAY MORE PLAY BETTER - LATEST TUITION TIPS
---