LIV Golf Introduces Transfer Window & New Team Rosters For 2024
---
The transfer window is a special time in football, as fans of clubs speculate about which signing would be best for their team and how they complement the project.
The same can be said for rugby and other team sports; the transfer window is a hectic time that can deliver unrelenting drama and anticipation.
Golf has long been immune to such a process, but LIV Golf looks set to bring an end to that history and introduce the very first transfer window that the sport has ever seen.
There's a lot to get through, so sit down and prepare to understand what the 2024 LIV Golf season may look like.
Individual Standings
During the conclusion of the previous LIV Golf season, four golfers were relegated from the tour and won't be featuring on the 2024 circuit.
The four who left the tour were Jediah Morgan, James Piot, Sihway Kim and Chase Kopeka.
Interestingly, Lee Westwood avoided being removed from the tour despite finishing in the drop zone - but he evaded the fate of the other four due to a contract exemption.
LIV Golf is unique in that individuals compete for themselves and a team, with two trophies awarded for each category.
However, LIV utilises individual standings to decide who will be relegated each year, which is constantly evolving.
Currently, there are three 'zones' which represent where the players finish - and what opportunities will be presented to them during the following campaign.
Lock Zone: players finishing in the top 24 secure an opportunity with the league next season.
Open Zone: players finishing 25-44 whose contracts are expiring become free agents.
Drop Zone: players finishing 45 and higher are relegated out of the league and automatically qualify for LIV Golf Promotions for the chance to earn their spot back next season.
During the off-season, there will be a lot of movement between teams and there are numerous phases to experience before the new season starts.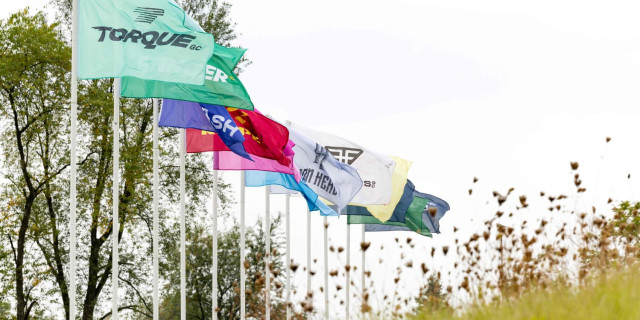 Phase One: Top 24 Contract Extensions Offered
For the players who finished 24th or higher, they are deemed to belong to the 'Lock Zone'.
Each player who belongs to this group will be guaranteed to play in the following LIV Golf season - which effectively means they have renewed their card.
During Phase One - which is currently taking place - the players in the top 24, whose contracts were set to expire at the end of 2023, will be offered a minimum one-year extension by their existing team.
There are five players who are currently eligible for an extension, and they include: Peter Uihlein (14th), Anirban Lahiri (13th), Carlos Ortiz (15th), Richard Bland (20th) and Scott Vincent (22nd).
Despite being guaranteed a contract extension from their current team, it is not mandatory that the player signs the extension, which will make him a free agent and provides the possibility of an opposing team capturing their services.
Phase Two: Free Agency
This is where the transfer window gets juicy. Phase Two will mark the start of free agency, which should see teams being mixed up and refreshed.
Players who finished in the Open Zone (25th - 44th) and those who decided not to renew their contracts become free agents ahead of the 2024 season.
These players can be re-signed by their previous team, but they're also free to negotiate a contract with another team that has an open spot.
The players who concluded their season in the Open Zone and are no longer under contract include Pat Perez (28th), David Puig (31st), Matt Jones (37th), Bernd Wiesberger (41st) and Graeme McDowell (42nd).
It is important to note that teams are not obliged to resign free agents from the Open Zone. Instead, they could opt to create an open roster spot which presents multiple avenues for the final member.
Teams who have open spots on their roster can:
Sign a top 24 player who opted for free agency
Sign any player in the Open Zone whose contract has expired
Sign or trade a player contracted with a different team if agreed upon by both teams (Note: a team may not recruit a player under contract with another team unless it has received permission from that player's team to do so)
Sign an external player who's not a regular member of any 2023 LIV Golf team roster - but they must meet minimum criteria to ensure the competitive integrity of the league remains intact.
Phase Two will finalise when only four league roster spots remain available. These are reserved for the winner of The International Series Rankings and the top three finishers from LIV Golf Promotions.
Phase Three: LIV Golf Promotions
Effectively, LIV Golf Promotions will act as a Q-School for LIV Golf, and it will take place during 8-10 December at the esteemed Abu Dhabi Golf Club in the UAE.
The competition will consist of four rounds of golf that will be played across three days, which includes a marathon 36 holes to be contested on the final day.
A total prize fund of $1.5 million is on the line, whilst the top three finishers will qualify for LIV Golf's 2024 season and earn exemption into every event.
Players from all over the world are eligible to qualify, in addition to those who were relegated from the league and the free agents who failed to sign for another team.
The deadline for registration is 20 November, if anyone was interested in entering!
Trades & The Draft
During the entirety of the off-season, teams may trade players in a bid to boost their chances of earning the Team Championship at the end of the campaign.
However, a mid-season transfer window will also open up - very much like football's January window - although the exact dates have not been announced.
Furthermore, players will also be eligible to sign extensions during the mid-season window, so it should hold as much relevance as the off-season window.
What Does This Mean?
Through extensive measures, it is becoming evident that LIV Golf's future looks set to be bright and the relentless power struggle between the sport's most influential figures will continue to rage on.
The introduction of transfer windows emulates their mission: to make golf different. Golf fans have never been exposed to transfers, and it could be an interesting concept that undoubtedly strengthens the idea of teams in golf.
Despite a small number of teams, it may be interesting to see which superstars switch allegiances and if that will have any impact on creating tribalism between teams - just like we see in football.
Ultimately, LIV Golf continues to revamp the professional golf scene and if they keep introducing new incentives, there is every chance they will bring new fans to the sport of golf.
Do you believe LIV Golf has a prosperous future ahead of itself?
---
Related Content
How Can Anybody Invest Their Support in LIV Golf Teams
What Do Golf Fans REALLY Think About LIV Golf
Who Exactly is Watching LIV Golf
---

Be part of the action with a selection of unique golf tournament experiences, from playing in a pro-am with the stars to watching the action at golf's most illustrious events. Whether it's the Masters or The Open, The Ryder Cup or WM Phoenix Open, build your own bespoke package with the experts at Golfbreaks.com.
---
What do you think? leave your comments below (Comments)
---
Tags: LIV Golf daily picks
---
comments powered by

Disqus