The Most Entertaining Golfers in History
---
WE ALL watch professional sport to be entertained. And in every sport there is a man or woman who stands out from the crowd. It is not just about a God-given talent - it is charisma, it is an ability to do the unexpected.
Kylian Mbappe, Lionel Messi and Cristiano Ronaldo are footballers who all possess the X-factor. In tennis, there is Nick Kyrgios. Snooker has Ronnie O'Sullivan.
Every sport has its entertainers, the individuals we pay to watch.
There is a feeling that golfers are robots. Not true. Here are 10 of the greatest entertainers the game has ever seen.
Seve Ballesteros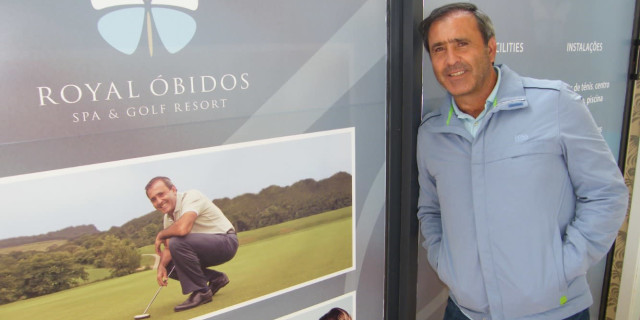 (Legendary Seve Ballesteros)
Arguably the most charismatic golfer the world has ever seen. Although he could barely find a fairway with a driver in his hands, he thrilled galleries with his incredible recovery powers and that astonishing smile. He was also capable of black moods and was not a great fan of authority, but that just made him even more appealing to the general public. When Ballesteros walked into a room nobody was looking at anybody else.
Lee Trevino
Trevino is rarely mentioned when discussion about golf's all-time greats take place but he was a proper player who won six majors and 29 PGA Tour events. His record in the Masters was awful because he got it into his head that he couldn't play Augusta National because he hit everything with a fade. Trevino's constant chattering drove his fellow players to distraction but the galleries loved him - and he loved them. He called himself SuperMex on account of his Mexican heritage. But make no mistake, he was American through and through.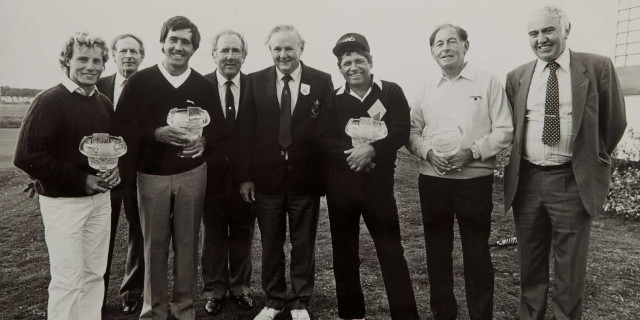 (Lee Trevino - Pictured With Seve Ballesteros, Bernhard Langer & Christy O'Connor Snr at Royal Dublin)
Chi-Chi Rodrguez
Born in Puerto Rico to a poor family, Rodriguez worked as a water carrier when he was seven years old. He discovered golf when he stumbled onto a course and found he could earn more money working as a caddie. He used a tree branch and a metal can as a club and ball. He joined the US Army in 1954 when he was 19 and worked on his game when he had spare time, turning professional in 1960. He would win eight times on the PGA Tour. Rodríguez took great delight in communicating with fans and he would often make jokes about his past hardships on the golf course, such as, "How long does John Daly drive a golf ball? When I was a kid, I didn't go that far on vacation." And, "Playing golf is not hot work. Cutting sugar cane for a dollar a day - that's hot work. Hotter than my first wristwatch." Rodríguez used to put his hat over the hole whenever he made a birdie or eagle After he heard that other golfers were complaining about his little act, he decided to try something new. He developed a toreador dance where he would make believe that the ball was a "bull" and that his putter was a "sword," and he would terminate the "bull."
Payne Stewart
The American was a larger than life character whose life was tragically cut short when his private plane crashed not long after the 1999 Ryder Cup. He won the 1989 US PGA Championship and the US Open in 1991 and 1999. He was famous for his caps and plus fours in the colours of the NFL. He even appeared in an episode of the American sitcom Home Improvement and was a member of a blues rock group called Jake Trout and the Flounders. And the fans couldn't get enough of him.
Tony Lema
There is no telling what Lema might have achieved had his life not been cut short in a plane crash in 1966. He spent four years in the US Marine Corps before turning to professional golf in 1957. Between 1962 and 1966 he won 12 times, including The Open in 1964. He nearly won The Masters in 1963 and the US Open in 1966. He enjoyed an active social life and became known as Champagne Tony Lema.
Arnold Palmer
It is difficult to imagine the impact that Palmer had on professional golf in the 1950s and 1960s. He knew only one way to play golf - to hit the ball hard, find it, hit it again and repeat until the ball fell into the hole. When asked by a reporter who the young golfer was that was cracking balls on the practice tee, Gene Littler said: "That's Arnold Palmer. He's going to be a great player some day. When he hits the ball, the earth shakes." His attacking style was glorious to watch and when Palmer hitched up his trousers you knew that something special was probably going to follow. He single-handedly rescued The Open when he crossed the Atlantic and won it in 1961 and 1962 at a time when most American golfers were boycotting the game's oldest major. He is arguably the most charismatic man ever to stride the world's fairways.
Phil Mickelson
Has there ever been a more thrilling golfer than Phil Mickelson? He has always followed Arnold Palmer's attacking philosophy. With a driver in his hands he is a horror show. With a wedge in his hands Mickelson has always been a magician. Had he been able to resist the temptation to always reach for his driver there is no doubt that he would have won more than six majors. But he didn't do too badly. And while many sports superstars have little time for their fans, Mickelson will stand and sign autographs until there is nobody left. Yes, he has some serious flaws but as an entertainer he takes some beating.
Walter Hagen
Hagen belonged to a time when most golfers were treated like second-class citizens. But he drove a Rolls-Royce and employed the services of a chauffeur. He also dressed like a dandy. And would often bowl up to the first tee straight from a night out - and still under the influence of alcohol. In many ways he was the John Daly of his era. In other ways he was the polar opposite!
John Daly
There was never a dull moment when the self-styled Wild Thing was about. He had us all in his spell from the moment he turned up at the 1991 US PGA Championship at Crooked Stick and started to launch his drives distances that were previously unheard of. You never really knew what you were going to get with Daly - he could be charming one moment, obnoxious the next. Golf was never quite enough for him. He drank to excess, had a colourful love life and, by his own admission, an obsessive personality. But he never once failed to entertain. Just not always for the right reasons!
Tiger Woods
If entertainment was just about swagger then the 15-time major champion would be out there in a class by himself. In his pomp he projected an aura that left many of his rivals beaten before they had teed it up. And many of them crumbled when they saw his name on the leaderboard. Colin Montgomerie once said that if he saw Tiger's name on the leaderboard he all but gave up because he knew Woods was going to win. And oh how the galleries loved it when he holed a putt through sheer willpower.
---
Related Content
The 10 Most Influential Golfers of All Time
9 Golfers Who Are Guaranteed to Make Headlines
---

Be part of the action with a selection of unique golf tournament experiences, from playing in a pro-am with the stars to watching the action at golf's most illustrious events. Whether it's the Masters or The Open, The Ryder Cup or WM Phoenix Open, build your own bespoke package with the experts at Golfbreaks.com.
---
What do you think? leave your comments below (Comments)
---
Tags: PGA Tour FedEx Cup european tour dp world tour daily picks
---
comments powered by

Disqus