Evnroll Unveils Innovative New Putters For 2023
By: Golfshake Editor | Wed 15 Feb 2023 |
Comments
---
Award-winning manufacturer Evnroll has unveiled its new V-Series range of putters, which is an innovative line that boasts the addition of interchangeable weights alongside a selection of hosel options.
For 2023, the 'versatile' V-Series putters will offer golfers all the accuracy and dispersion benefits provided by Evnroll's patented face groove technology, plus the ability to not only customise toe hang and offset to suit their putting stroke, but also to dial in their preferred swing weight and stroke preference.
The highly anticipated EV5 Series offers golfers even more versatility through the choice of three different rear chassis designs.
Expanding from the innovative ZERO putter, Evnroll has introduced the Z.1, the newest member of the ZERO family, while new models have been introduced to the Midlock putter line.
EV5 Series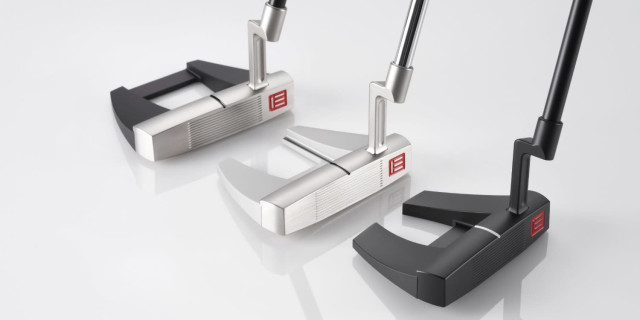 The flagship model of the 2023 V-Series, the EV5 features '3x3 Versatility'. Available in three colour options with three rear chassis designs (EV5.1, EV5.2 and EV5.3) and a choice of hosel options, the EV5 series of putters truly epitomise the versatility of the V-Series line from Evnroll.
Each putter design features a precision CNC Milled 303 stainless steel face and front section and there's a choice of three interchangeable 6061 aluminum back chassis designs to suit different requirements.
EV5.1 is an artistic shape and the simplest for aiming with a standard single top sightline and linear rear wings that curve back towards the centre for macro aimers. EV5.2 offers a standard single top sightline and two cavity sightlines that draft off the rear centre line for those players who prefer multiple sightlines in their set-up process. It also features a linear rear wing for macro aimers.
EV5.3 provides a standard single top sightline coupled with a clean rear linear shape that provides a rectangle aiming window for both parallel and perpendicular aiming.
The EV5 series is available in three colour options: satin, duo and black. The duo colour option benefits from macro and micro parallel and perpendicular aiming through the use of dual colour front and rear sections
Essentially the shape of a blade putter, the stainless-steel face and front section of each putter provides the feel of a blade from the hitting area while the rear aluminum chassis and four tungsten weights positioned deep and low offer the CG and MOI benefits of a mallet.
The addition of six weight ports provide precision weighting for targeted swing weighting as well as dynamic toe flow options and perimeter weighting MOI benefits.
EV2 Mid Blade & EV8 Tour Mallet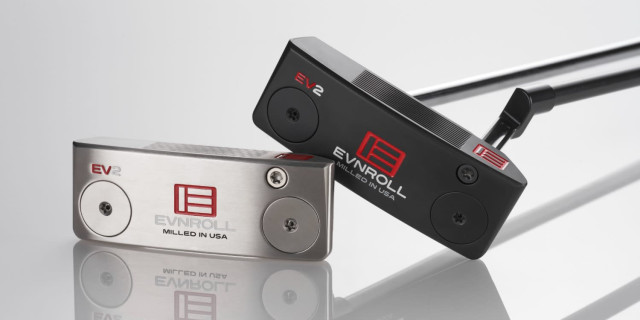 Precision milled from 303 stainless steel, the EV2 and EV8 boast new streamlined designs to create a premium low-profile look at address. The addition of two deep-seated, rear multi-material weights help to increase MOI providing added stability to Evnroll's most successful blade model ever and most wanted tour players' mallet.
A thinned out topline, squared off rear bumpers and redesigned sole create a modern, sleek looking blade that seemingly blends into the putting surface, while the redistribution of mass behind the hitting area provides optimal sound, feel and feedback.
The EV2 is available in Satin and Black while the EV8 is available in Satin only.
EV12 MOI Mallet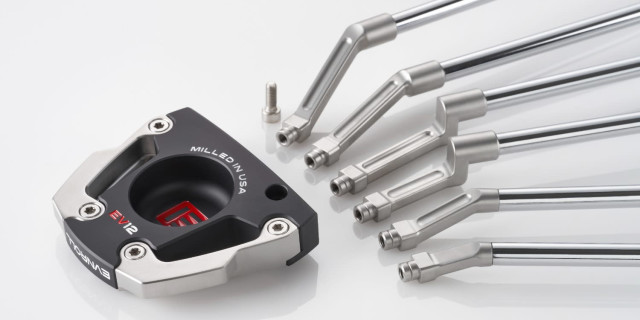 Introducing the EV12, a compact mallet with oversized performance.
The body is precision milled from a block of extruded 6061 aluminum, surrounded in the rear corners by 303 stainless steel wings. At three times heavier, the steel wings amplify stability and forgiveness. The wings are precisely milled to three different weights to maintain a tour preferred D-7 swing weight at any length.
The EV12 MOI Mallet is available in black and white colour options.
All the latest V-Series designs feature six different hosel options to accommodate your desired stroke path.
---
---
What do you think? leave your comments below (Comments)
---
Tags: putters gear Evnroll equipment
---
comments powered by

Disqus