27 of The Best Christmas Golf Gifts
---
A golfer is one of the easiest people you can buy a gift for this Christmas due to the wide array of options available.
From smart t-shirts to practice putting mats, we've put together the ultimate golfer Christmas gift guide for those of you stuck on what to buy for Christmas.
Gifts For Him
This polo shirt offers a dry and breathable feel to keep him comfortable under the most demanding of pressure. Its regular fit and stretch construction enables him to move freely during his golf swing and the design features a collar and button placket, a tonal pattern and a badge of sport logo for authenticity.
Enhance his look on or off the golf course with this stylish belt from Stromberg. Featuring a braided design, embossed Stromberg logo and classic metal buckle, this is a belt that will never go out of fashion and is sure to be well received on Christmas Day morning. Available in grey, blue and black.
A bobble hat is the perfect gift for anyone looking to play golf over the winter period and PING ticked all the right boxes with this one.
Featuring a striking design with multiple PING logo across the body of the hat, it offers superb thermal properties that will keep your head warm and your mind sharp this off-season.
Golf joggers have taken off in recent years as the game has evolved and these Puma joggers could be the perfect gift for him.
Part of Puma's exceptional 'Jackpot' range these highly technical joggers have been constructed from premium fabrics that provide excellent stretch qualities and an appealing soft feel, ensuring the wearer enjoys complete freedom of movement and supreme levels of comfort.
Gifts For Her
Everyone deserves some fresh golf balls heading into the new season, even if we are likely to lose some after just one shot - so why not treat her.
The Srixon Soft Feel lady golf ball features an advanced core constructed with an inner softer core formulation that gradually gets harder towards the outer edges. This design gives the ball a softer feel and generates more ball speed for long-distance performance.
There is a great deal to be had when it comes to this sweater. At more than half price with most sizes still available, this sweater is not only a steal - it looks great.
The Dri-Fit UV Victory Full Zip Ladies Golf Sweater brought to you by Nike is made with a breathable, stretchy material featuring a full length zip and side pockets. Built with Dri-Fit technology this golf sweater is perfect to help keep you both dry and comfortable on the course.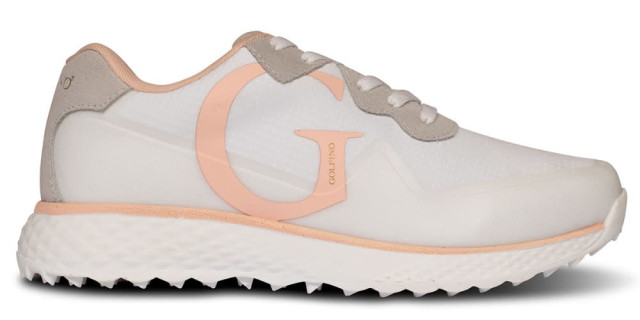 This retro shoe will not only improve her on course style, but it will keep her comfortable for the whole round thanks to a waterproof upper and ballistic mesh that provides great performance and flexing no matter how hard you play.
Its durable spikeless outsole provides multi-direction grip and control for stability throughout the golf swing.
If you would like to really spoil her this Christmas, look no further than this Odyssey Stroke Lab putter.
Not only is it a great putter by a top brand, it would be an elegant addition to anyone's bag and comes at a great price - with three different shaft lengths available online.
Gifts For Juniors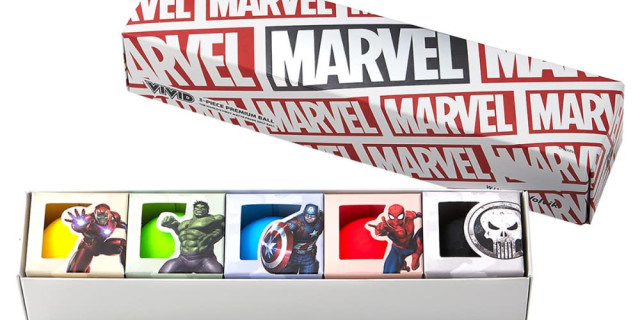 The ideal gift for a golfing superhero! The Officially Licensed Marvel Merchandise from Volvik offers up five Vivid Golf Balls in an Avengers assemble style, presented in a stylish and collectable box.
This could also be the perfect gift to entice a youngster into taking up golf.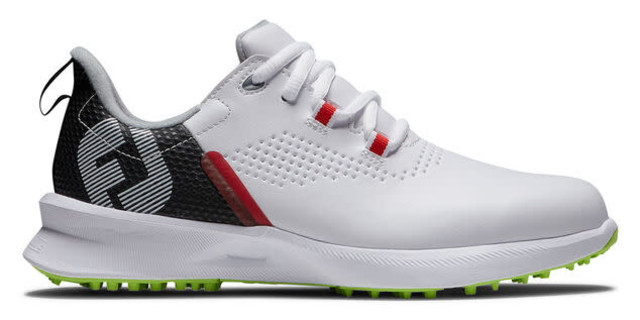 The FJ Fuel is the perfect shoe for the junior golfer looking to feel like a pro this Christmas, its traction and stability revolutionising athletic performance to get their golf game started in the correct way.
Being completely waterproof, these shoes are very easy to clean which makes any parents' life easier.
These are the perfect gift to improve a junior's confidence on the course. A low compression core which transfers more energy to the ball at impact makes the ball travel further on slower swing speeds. The aerodynamic dimple pattern is also more efficient through the air meaning the ball will again travel further which is great for any junior.
When your son or daughter drags you out to hit some balls in the snow this winter, it's important to keep them wrapped up so why not take advantage of this great deal.
Constructed with warm acrylic fabric, with a traditional turned-up cuff, top bobble, and a modern design to provide confidence to play when the temperature drops low. Available in two colourways.
Gifts Under £50
The PuttOUT Pressure Putt Trainer is a great training aid for helping you master both pace and line, and it is cleverly designed to recreate the pressure you would feel during a competitive round of golf. There is a micro target that lies on the slope of the PuttOUT trainer, and only putts hit on the perfect line and with the perfect pace will stay in the hole. If the putt is on line but hit too hard the ball will not go in the hole, and the amount it rolls back towards you is the distance the ball would have travelled past the hole.
A towel is one of the most important things to have in your bag all year around - but even more so in the winter. Whether it be cleaning a little bit of sand off your wedge face in the summer or wiping a whole mountain off the face in the winter, a towel is a very useful thing to buy someone.
This Cobra tri-fold towel has a sleek design, and the hook at the top saves time when getting it in and out of your bag between shots.
A scorecard holder is another underutilised golf item. We've all been in the situation where your card has fallen out of your pocket and gone missing mid round. This scorecard holder should help with this problem at a relatively cheap price.
This Brand Fusion Card Holder is great for keeping your card intact, without rips and out of the rain, all year around. It could be a great cheap gift this holiday season.
Although on the higher end of the scale, TaylorMade TP5 pix 2.0 are one of the best and most popular balls made in recent times - likely to give any golfer who opens them a smile this Christmas.
This is TaylorMade`s most complete golf ball, designed with a new tour-flight dimple pattern which helps the ball to carry longer in the air for improved distance performance. Plus improved high-colour contrast graphics to improve alignment and provide instant feedback response on every putt.
The Green Swing range makes the perfect gift for the golf-lovers in your life looking to make the switch from plastic. From Classic to Castle, 25mm through to 83mm, its design caters for every golfer and every game. From keen to fair-weather golfers, from experienced to brand new players taking their first trip around the course: everyone is considered.
Gifts £50 - £250
A practice putting mat is a great gift for anyone, especially during the holiday season when getting out on actual greens can be a problem.
This premium putting 9ft 6" mat has been constructed with Crystal Velvet Trueroll Technology to simulate real green putting conditions. It has two different sized holes to aim for, one regulation size and the other reduced for even more precision. It also includes an auto ball return system to ensure practice sessions are up to speed, without going to collect the golf ball over and again.
The mat is highlighted with train track alignment lines and marked at, 2, 4, 6, 8 feet has an uphill section, and reads 10-14 on a stimp meter which is fast paced.
Waterproofs are a very welcome gift among UK golfers, as they're not only important in the winter but all year around.
This waterproof jacket from PING has absolutely everything you need when facing treacherous conditions head on. The jacket is fully waterproof and windproof, but is also lightweight and stretchy allowing for a comfortable feel on the course.
At such a reduced price, now could be the perfect time to buy it for someone.
Released just nine months ago, TaylorMade's Spider GT line of putters has been one of the hottest of the year.
This new modern wingback putter has been designed with extreme perimeter weighting for optimum forgiveness.
This fantastic putter coincided with this generous deal makes for a perfect present under any Christmas tree.
Everyone needs a good golf bag, one with plenty of club space and enough pockets to fill up with all of the golf balls we're going to lose.
This Callaway Warbird Stand Bag is a best seller. The smart black design with flashes of yellow pleasing to the eye. The bag is lightweight, under five pounds in weight and has a high mounted automatic stand system for added stability when you place your golf bag down on the ground.
Blast Golf combines sensor-based swing and stroke analysis with auto-edited video clips in an easy to use mobile app. Get real-time feedback with a solution designed to help you train smarter and get better.
You can learn everything you want to know about your swing using the metrics your putting, short game, bunker play and your full swing.
A very affordable swing sensor with in depth analysis - the perfect Christmas gift for the golf perfectionists among us.
Gifts £250 - £500
Just like their Spider GT putters, TaylorMade's new line of Stealth drivers took the golf industry by storm. The new carbon face appealed to a lot of people logistically - increased level of ball speed due to new technology - and aesthetically with a range of different coloured faces available.
This driver is suitable for all golfers due to its forgiving face, thanks to it being 44% lighter than titanium meaning more weight is distributed low in the head.
This would be a fantastic addition to anyone's golf bag and with £70 knocked off of the price, you can't go wrong.
Everyone should have a GPS when on the golf course as they can be massively beneficial to your game - but you must find the right one.
Garmin is one of the most trusted brands when it comes to GPS watches and their Approach S62 is top of the tree when it comes to quality. A premium GPS golf watch that offers caddie like assistance on any of its 41,000 golf course maps on your wrist. Golf assistance on a 1.3" easy-to-read colour touchscreen display with a scratch-resistant ceramic bezel that goes beyond the clubhouse.
Luxury Gifts
An electric trolley is one of the ultimate luxury gifts for a golfer. Push trolleys are great but a Motocaddy electric trolley takes it to a whole new level.
The M3 Pro trolley offers total control on the golf course, with the world's most compact folding frame that is 11% smaller than the previous model. It includes a USB charging port, three distance measurements, and a full-colour screen. It also adds automatic downhill control and an electronic parking brake.
The all-terrain wheels are also a welcome feature, making the trolley suitable on any and every course.
Exputt RG is an interactive putting simulator that uses a high-speed camera to track your putter path, ball speed, and direction which connects to a TV or mobile device to create a virtual practice green in your studio, office or the comfort of your home.
Putting is arguably the most crucial part of a golfer's game - so why not gift someone the ability to improve from the comfort of their own home.
The pinnacle of golf gifts!
Playing golf from the luxury of your own home without having to battle course conditions is the stuff of dreams and SkyTrak allows that to happen.
The monitor accurately captures everything about a shot you take into a net. It then is able to connect to an iPad wirelessly and display your shot data as soon as you have hit the ball.
Not only that you can virtually play courses from across the world right from home. Just take your shot and watch the iPad to see where the ball goes - it's that simple.
---
Related Content
What Should You Buy a Golfer For Christmas
How Many Winter Layers Do You Need on The Golf Course
The Best Winter Golf Jackets You Can Buy
The Best Winter Golf Mid Layers, Hoodies, Jumpers, Tops
The Best Winter Golf Base Layers to Buy
The Best Winter Golf Accessories to Buy
The Best Winter Golf Hats to Buy
The Best Winter Golf Gloves to Buy
The Best Winter Golf Hand Warmers
---
What do you think? leave your comments below (Comments)
---
Tags: golf gifts gift guide christmas gifts
---
comments powered by

Disqus