Why Professional Golf Does Need to Embrace Some Changes
---
THE LAUNCH of the controversial LIV Golf Series has caused uproar within the world of professional golf, with the PGA Tour suspending every golfer who has jumped ship and the DP World Tour issuing sizeable fines to its members who have aligned themselves with the Saudis.
Where it will all end is anybody's guess.
As an avid, life-long golf fan I would never pretend that everything in the world of tournament golf is perfect. Far from it. Week in, week out, we see six-hour rounds of golf, players throwing tantrums, foul language, spectators routinely being struck by golf balls because top players refuse to shout 'Fore' and endless complaints about the quality of golf courses.
I am a big fan of the 72-hole format. The idea of The Open being reduced to 54 holes appals me. But maybe, just maybe, LIV Golf is on to something with the idea of shotgun starts and smaller fields. There could also be something to be said for the occasional 54-hole tournament.
Alternative Formats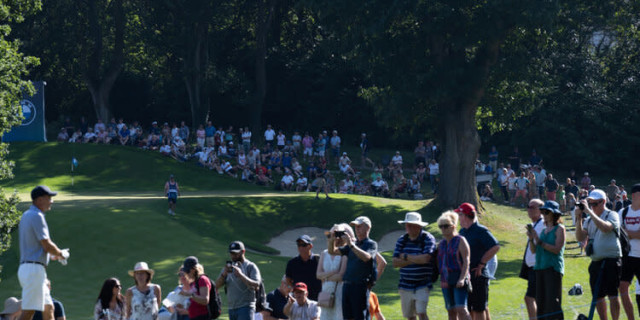 (Image Credit: Kevin Diss Photography)
The DP World Tour led the way with alternative formats. We have seen men and women competing together, with Swedish golfer Linn Grant showing the men how to do it.
There was GolfSixes, a team matchplay format, PowerPlay Golf, featuring two flags on a green and played over nine holes.
There is an argument for saying that if it isn't broken then why try to fix it. But there is definitely a place for alternative formats.
If you doubt it, just look at what has happened with cricket. When T20 was first launched the purists scoffed, saying that it would never catch on. They didn't like the idea of teams dressed in coloured kit or music blaring out every time a wicket falls. Well, the purists may not have liked it but the important thing is that the public love it.
T20 internationals sell out within hours of tickets going on sale. In the domestic game, the County Championship continues to struggle to attract spectators, but they pour in to watch their counties compete in the T20 Blast.
T20 cricket has turned the game upside down and has played a huge part in bringing new fans to the sport, people who then get hooked on Test cricket.
So instead of getting tanks on the lawn and aiming them at Greg Norman and his cash-rich series, perhaps it is time for the PGA Tour to take its lead from the DP World Tour and explore the possibility of launching some alternatives to the traditional 72-hole format.
And while they are at it, surely it's time for them to introduce shot clocks to encourage players such as Jason Day and Keegan Bradley that it really isn't necessary to spend an eternity standing over a golf ball.
Adding Entertainment
There is also something to be said for all the off-course entertainment LIV Golf are providing. This is something that the DP World Tour has been doing at selected tournaments and it adds to the spectator experience. One of my best days at any golf tournament came when there Kaiser Chiefs played in the fan zone after the BMW PGA Championship. And there were thousands of other golf fans who clearly agreed.
I hate the fact that LIV Golf is being blamed for tearing golf apart. Had the money used to fund these tournaments come from the West then we probably wouldn't even be having these discussions.
The Saudis insist that they are trying to grow the game. It is a laudable target but they first of all need to get their own house in order, and that means treating women properly and addressing their human rights record.
I keep coming back to the fact that paying somebody millions of pounds for winning a routine golf tournament just doesn't feel right. And the team aspect is a disaster.
There is no doubt that the Saudis have introduced this because of the popularity of the Ryder Cup and Presidents Cup, but these are stand-alone events. A team event staged within an individual stroke play event will never capture the public's imagination, especially if the four golfers who make up each team are not playing alongside one another.
Will There Be Any Solution?
I also can't wondering why the PGA Tour and DP World Tour were happy enough to allow their members to compete in the Saudi International but won't let them take part in a series of events sponsored by Saudi money.
It has been interesting to hear the likes of Dustin Johnson and Brooks Koepka saying that one of the main reasons they signed up was because they want to play less competitive golf - the PGA Tour has always insisted that its members play a minimum number of events.
Now that they have announced that they are increasing prize funds in 2023 perhaps the time has also come to reduce the number of events they insist that their players commit themselves to.
My fervent hope is that they will all find a way to work together but I am not holding my breath.
---

Be part of the action with a selection of unique golf tournament experiences, from playing in a pro-am with the stars to watching the action at golf's most illustrious events. Whether it's the Masters or The Open, The Ryder Cup or WM Phoenix Open, build your own bespoke package with the experts at Golfbreaks.com.
---
What do you think? leave your comments below (Comments)
---
Tags: PGA Tour european tour dp world tour daily picks
---
PLAY MORE PLAY BETTER - LATEST TUITION TIPS
---
Leave your comments below
comments powered by

Disqus