The Christmas Gifts That Golfers Don't Want
---
It's fast approaching that time of year when the big fella with the white beard, red suit and a penchant for reindeer gets ready for his big day.

And if you are a golfer, you will surely be dreading the "novelty" presents that you will be forced to open on Christmas Day, put on a smile and say "thank you" through gritted teeth. In fairness, golfers are notoriously difficult to buy presents for, especially if the person doing the buying happens to be a non-golfer.

So, with tongue firmly in cheek, here are just a few of the Christmas presents that the golfer in your life really doesn't want:
Exploding Golf Balls
Most of us enjoy receiving proper branded golf balls. But exploding golf balls? They don't even look like the real thing so the chances of passing one to a playing partner or opponent and falling about laughing after he has hit it are absolutely nil. Hilarious! Not.
Chocolate Golf Balls
I have just one question. Why?
Golf Gift Box
This will contain anything from a cheap and useless glove to golf balls made by a company you have never heard of.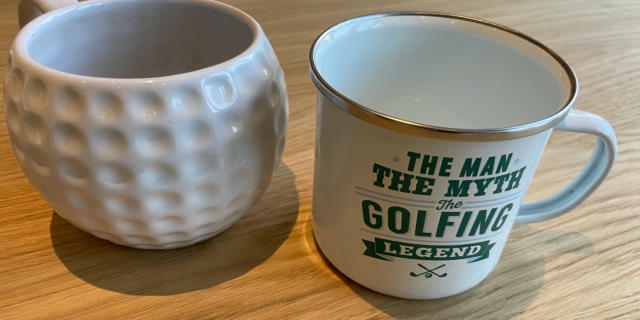 Golf Mug
In the shape of a golf ball, usually comes with a useless pen in the shape of a golf club. You will put the mug in a cupboard and never use it and the pen in a drawer - and never use it either!
Golf Slippers
Can you think of anything worse than a pair of slippers designed to look like golf shoes?
Personalised Metal Tees
So you have just spent £350 on a brand spanking new driver, and your other half presents you with a dozen tees emblazoned with your name - and they are made of some indeterminate metal. Does he or she really think you are going to risk damaging your pride and joy by using a metal tee? Apparently.
Personalised Golf Score Counter
Oh dear! This a plastic device with a counter for each of 18 holes that allows you to record a score up to 9. Erm, why not just use a scorecard?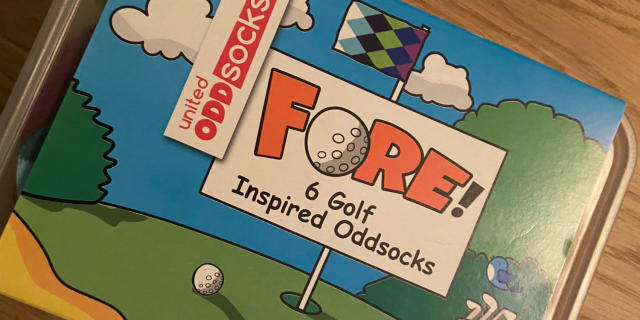 Personalised Golf Socks
Oh dear! These come with a message on the soles, something along the lines of "Grandad's lucky golf socks". About as much use as a chocolate teapot.
Novelty Golf Tees
I find it hard to believe that, in this day and age, you can still buy tees in the form of a naked woman. If anybody buys you a set of these throw them straight into the nearest bin.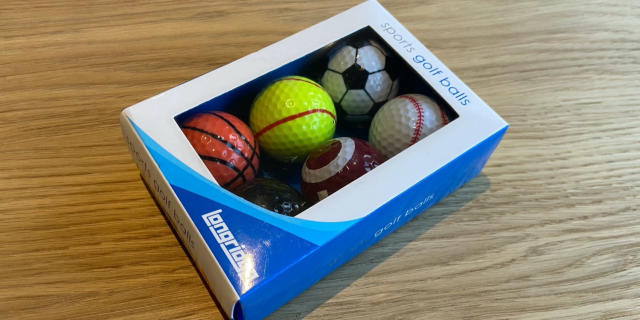 Emoji Golf Balls
A box of 12 unbranded golf balls you would not be seen dead using on the course. According to the manufacturer "the golf balls with the iconic emojis are the funniest stocking filler we can think of, and will go down a treat under the tree." According to this golfer: "No! No! And no!"
Novelty Head Covers
Oh, how we laughed when we ripped off the wrapping paper to discover that our favourite aunt has bought us a driver cover in the shape of a pirate, an animal, a cartoon character etc etc.
Ball-Finder Glasses
I have news for you - if you hit the ball into thick rough and honestly expect to be able to don these blue-tinted glasses and find your brand new Titleist Pro V1 you are going to be very disappointed.
Golf Tee Holder
Do you know any golfer worth his or her salt who stores their tees in a holder? Me neither.
Golf Tee Bag
See above. Enough said!
Golf Cufflinks
How many men do you know who ever wear cufflinks? And if they did, would they ever wear a pair of novelty golf cufflinks? I don't think so.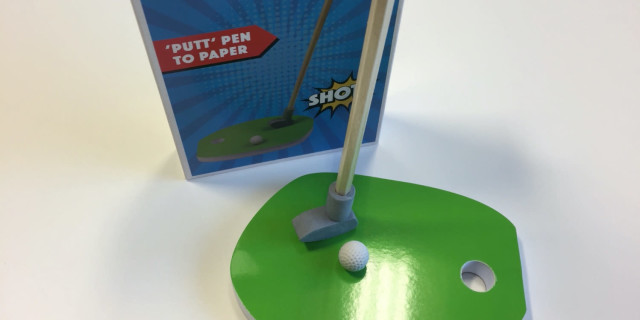 Evolution of Golf Pen Stand
Essentially, this is a piece of wood upon which are stuck four golf ball purporting to follow the progress of the development of the ball. When was the last time you used a pen stand?
Golf Ball Bottle Stopper
I don't know about you but when I open a bottle of wine it doesn't last long enough to worry about putting a stopper in the top, far less one in the shape of a golf ball.
Potty Putter
Don't ask. I said, don't ask….Oh all right then. This abomination comes with a floor putting green, two plastic golf balls, a putter, a flag stick and a 'Do Not Disturb" sign. You are meant to play it while you are on the toilet. Really?
Universal Mobile Phone Golf Kit
This is a device designed to attach your mobile phone to the handle of your trolley. Just one small problem - almost every golf club in the country frowns upon the use of mobile phones.
The Solution
If you are the only golfer in your family, give everybody a list of the things that you actually do want….
But joking aside it is the thought that counts. Isn't it? Aunt Mary, make sure you read this and these are the things I don't want!! :)
---
What do you think? leave your comments below (Comments)
---
Tags: daily picks christmas golf
---
PLAY MORE PLAY BETTER - LATEST TUITION TIPS
---
Leave your comments below
comments powered by

Disqus