2021 British Open Speedgolf Championships to be Held at The Springs
---
The 2021 edition of the British Open Speedgolf Championship, into its seventh edition, will be held at The Springs and will introduce a second day to the event, scheduled to be held on the 19th and 20th of September.
After an unwanted hiatus due to the COVID-19 pandemic last year, players will tee it up again in Oxfordshire and will welcome the news about an additional day. The new 36-hole format will further test golfers, requiring them to produce not just one but two scintillating rounds of golf as quickly as possible.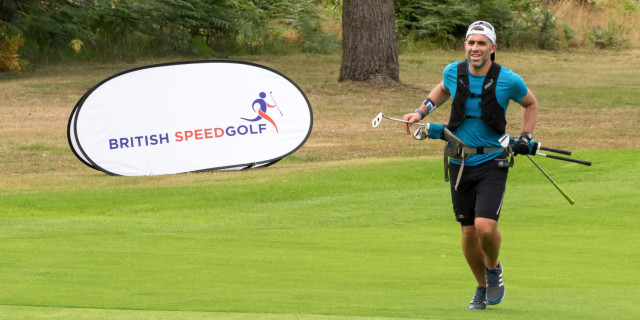 What is the British Speedgolf Championship?
The British Speedgolf Championship is a unique event that you will fail to experience anywhere else across the U.K. The aim is to complete your round(s) as fast as possible, whilst maintaining a high standard of golf along the way. It's not always about the score, however, as the previous winner won with a round of 81, but he completed his outing in a blistering 40 minutes and 57 seconds – besting scores of 74 due to his quick time.
Traditionally, this event has brought the best out of players and with the new format introduced, the challenge will only grow in difficulty. What's unique about this event is the fact that scoring isn't everything. Admittedly, a good score is crucial for the eventual winner. However, deliberating over a shot too long, could prove costly. Indeed, a balance will be required – good shot selection and pace of play both prove as vital as one another.
Considering golfers can only carry 7 clubs, creativity is an absolute must If you are to place at the correct end of the leaderboard. Scorers will follow players around in buggies, timing their round and supervising the play, guaranteeing the laws of the game remain intact.
Pam Painter, of British Speedgolf, noted: "Speedgolf continues to evolve but retains the camaraderie of a grass roots niche sport. We hope that the move to a 36-hole event this year will establish the championship as a must play tournament whilst proving to others just what is possible if you pick up the pace".
The Springs Golf Club
This year's event will be held at the Springs Golf Club, a golf club that are actively trying to make a positive impact on the environment. The Springs, one of a collection of three golf clubs owned by Darwin Escapes, was shortlisted as one of the finalists for the 2021 Environment Course of the Year.
Having recently undergone a re-development, the golf club now boasts a new clubhouse and swing studio whilst a luxury spa and accommodation will be finished later in 2021.
Ashley Pheasant, Head of Golf at Darwin Escapes said: "at Darwin Escapes, we are very much about delivering venues that are modern and exciting. We believe Speedgolf does this too and is definitely blazing its own trail, as we are. It will be a thrill to watch the best in their field tackle our fantastic golf course in a very different way".
The event is not held exclusively in the U.K., either. There are tournaments in Australia, New Zealand, Switzerland, France, Sweden, America and Finland. So if any of you aren't based in the U.K., you'll be able to participate in other countries.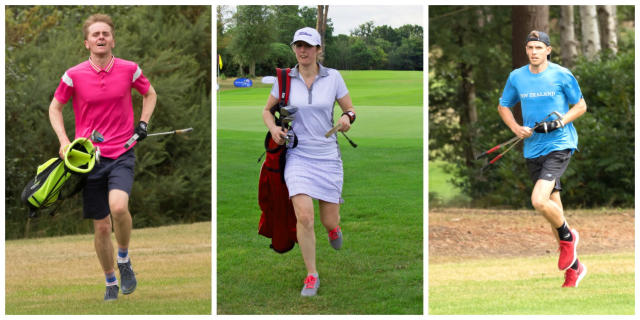 Whilst the event will undoubtedly be popular amongst golfers across the state, there are limited numbers available due to the exclusive format. For further information and to book a place visit: britishspeedgolf.co.uk
---
What do you think? leave your comments below (Comments)
---
Tags: daily picks
---
comments powered by

Disqus