Why The Ryder Cup Must Be Postponed
---
AS WE prepare for the return of the PGA Tour without fans, a debate continues to rage about the fate of this year's Ryder Cup. It's easy. If they can't have fans at Whistling Straits then it must be postponed for 12 months. It is not as if it is without precedent. The 2001 edition, scheduled to take place at The Belfry, was put off for 12 months after the 9/11 terrorist attacks. And when it was held in 2002 it turned out to be one of the best we have witnessed - and that was all because of the fans.
A Ryder Cup without spectators would, quite simply, be a soulless event. More than any other golf tournament, it is the atmosphere created by the fans that makes the Ryder Cup the occasion it is. They go wild when chips and putts are holed. Roars echo all over whichever course it is being played at. The players feed off it. Television viewers feed off it.
It has to be said that the atmosphere has not always been what it is now. It was febrile at Kiawah Island in 1991 and it was bordering on venomous at Brookline in 1999 long before the incident on the 17th green when Justin Leonard holed that tramliner of a putt that signalled an invasion of the green before Jose Maria Olazabal had even putted. Colin Montgomerie's father had to leave the course because of the treatment meted out to his son and Payne Stewart, whom Monty was playing that day, remonstrated with fans throughout their singles match.
But here's the thing. It all changed after the 2001 Ryder Cup was postponed for 12 months. Of course there are times when partisan spectators overstep the mark, but that is what makes this the astonishing three days that it has become.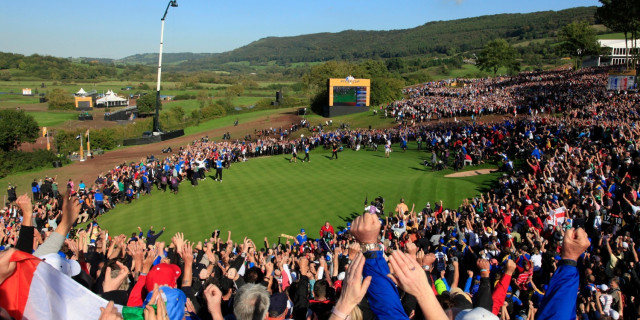 Before he had experienced it, a young Rory McIlroy described it as an exhibition event. He said it didn't really figure in his targets and that if he ever took part in it then he would not be fist-pumping. He is now one of its most passionate advocates and a man who savours it like few others.
And McIlroy, the world No1, has quite rightly said that it must not go ahead this year if it is not safe to allow fans in to watch.
"My personal hunch is that I don't see how it is going to happen, so I don't think that it will happen," he said. "The majority of players would like to see it pushed back until 2021 so that we can play in front of crowds and have the atmosphere that makes the Ryder Cup so special. The players are the ones who make the Ryder Cup. If they are not on board with it and don't want to play then there is no Ryder Cup. I see it being pushed back until 2021 and, honestly, I think that is the right call."
When the world's best player talks, people tend to listen. And McIlroy has plenty of support. Brooks Koepka, the world's top-ranked American, also believes it would be wrong to play without fans.
"I don't want to play free are no fans," Koepka said. "I don't see any point in playing it. The fans make that event. That's why we get nervous on the first tee. You hear the chants. You hear everything that's going on - the U-S-A chant and all that stuff. That's what makes it fun."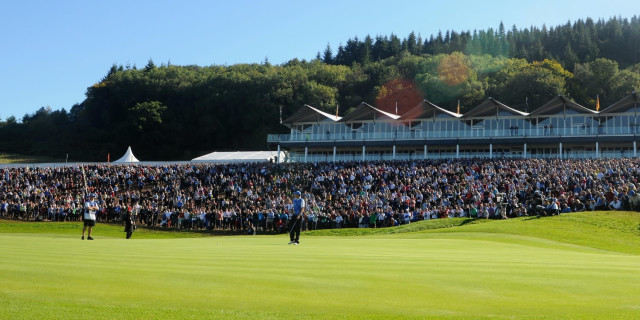 Tony Jacklin, who did so much to popularise the event, is another who insists it should be postponed, saying in an interview with Golfweek that it cannot possibly go ahead behind closed doors.
"No way. Not unless they can have the crowds there and things change very quickly," said Jacklin. "It would be a disaster. I think they should delay it and go back to the odd years while things get back to whatever normal is going to be.
"More than any event, the Ryder Cup needs the galleries. They make it. The pressure builds up and there's like a spiritual connection between the players and the galleries, and they make it, more than any other event, in my view.
"It's not war, but you're certainly going out to battle every time in your armor and sharing so much emotion with all of your teammates. It really makes you appreciate what it has become. I remember prior to playing in it, Rory (McIlroy) made the statement that it is just an exhibition. I thought, you'll find out different, pal, and he has and he's passionate about it now. The atmosphere created is just extraordinary. It's something else altogether."
---
Golf Quiz #2 - How Much Do You Know About the Ryder Cup?
Which Venue to Choose for a Ryder Cup Stay & Play
---
The merchants of doom will, of course, point to the fact that there is an Olympic Games golf tournament and a Presidents Cup in 2021 to be shoehorned in along with the four majors. Is it really beyond the wit of man to find a way to play four majors, a Ryder Cup, a Presidents Cup and an Olympic Games in the same year? Remember that The Open, which is the last of the majors, will have been completed by July 18. The Olympic tournament will probably begin on July 29 - with a restricted field, for goodness sake.
If the Ryder Cup is played in September, why can't the Presidents Cup still be played in December - or put back until 2022?
Padraig Harrington, Europe's captain, said earlier this year that the Ryder Cup may have to be played without fans but even he must realise just how unpopular a move this would be. Quite apart from anything else, the qualification process for both teams is all over the place.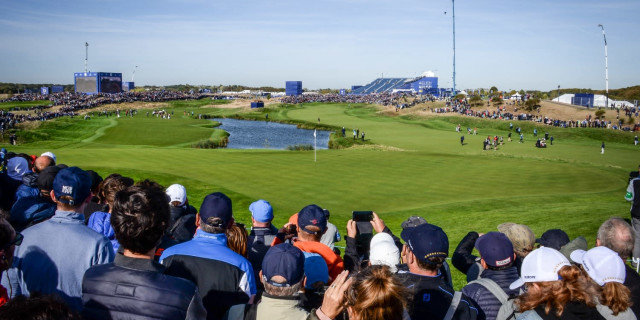 A few weeks ago Harrington and American captain Steve Stricker issued a joint statement.
It read: "Every two years Europe and the USA come together. We are united by the shared values of sportsmanship and our desire to defeat a formidable opponent. In doing so we witness some incredible displays of determination, passion and spirit. When Europe take son the USA in the Ryder Cup it is always fiercely contested but it is just golf. It is not a matter of life and death. Fighting coronavirus is.
"Today Europe and USA are united like never before. We have a formidable opponent, but it is not each other. It is like nothing we have ever faced before.
"Defeating coronavirus won't happen in days. It won't happen because of the efforts of 12 men. It needs all of us to play our part. So while Europe and America once again come together, we also stand as one with all our friends around the world during this global crisis. Our thoughts and prayers are with everyone who has been affected. We are all moved by the incredible determination, passion and spirit we are witnessing from our health professionals, key workers and everybody else on the front line of this battle. We are indebted to the incredible work they are all doing."
It was a statement that put golf into perspective, and it implied that Harrington and Stricker know in their hearts that defeating this pandemic must come first.
After announcing the European Tour's revamped schedule for 2020, Keith Pelley was asked whether he thought the Ryder Cup should go ahead. He refused to discuss it. And I would like to think he did so because he knows full well that, without spectators on the property, it is dead in the water.
---

The Ryder Cup is unlike any other tournament in golf and the atmosphere is something that every golf fan should experience. The experts at Golfbreaks.com can help with all aspects of your Ryder Cup experience, from accommodation and ticket packages to hospitality and travel and playing some of the fantastic nearby courses.
---
---
What do you think? leave your comments below (Comments)
---
Tags: ryder cup daily picks
---
PLAY MORE PLAY BETTER - LATEST TUITION TIPS
---
Leave your comments below
comments powered by

Disqus