Membership Decision Time - Your Golf Club Needs You More Than Ever
---
MOST of us who are golf club members will have had our subscription renewals through the post. Golf club memberships tend to run from the beginning of April to the end of the following March and represent a substantial financial commitment.
Quite frankly, the timing of this couldn't be worse for all concerned. Dozens of courses had already closed their doors for good and many others will be worried about what the future might hold.
And those golfers who paid their subs in January and who now face their own concerns will find themselves wondering whether they should be asking for their money back or looking for refunds while their courses are closed.
I note that there is a campaign on Twitter to encourage us all to pay outstanding subscriptions in order that our golf clubs can survive the coronavirus crisis. In an ideal world, we would of course all be doing precisely that. But it's not quite that simple.
Like the golf clubs of which we are members, many of us face worrying times. As we work from home and start to suffer golf withdrawal symptoms, there will be tens of thousands of men and women the length and breadth of the United Kingdom who will be wondering how long it is going to be before our employers tell us that they can no longer afford to pay us. There is government help available but it seems that the best possible outcome for any of us is that we are going to be entitled to claim 80% of our normal salaries. And for those who are self-employed, the outlook is even more uncertain.
Those of us with savings will want to sit tight on that money because the reality is that nobody really has any clear idea how long this crisis is going to continue.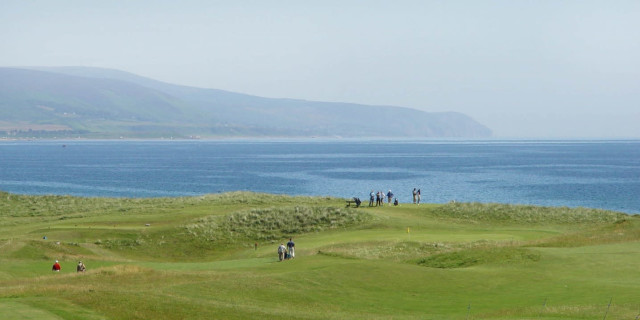 (Brora Golf Club)
Golf clubs have now been ordered to close their doors, which means that stewards, secretaries, office staff, bar and kitchen staff and club professionals have been sent home and have been told to stay there. Greenkeepers have been told that they can continue with essential maintenance although the guidelines are unclear as to what that actually allows them to do. And they are likely to change anyway.
Like the rest of us, golf club staff will be entitled to claim benefits when the time comes that the clubs who employ them say that the money has run out. And in the case of the golf industry that is likely to be sooner rather than later.
Some people who have already paid their subs in full might be tempted to demand their money back. If this happens in any great volume it will surely signal the end for many already struggling clubs. For those whose reminders are sitting with a pile of unpaid bills, some difficult choices will have to be made. It stands to reason that if the choice is between feeding your family or paying a golf club membership that you currently cannot take advantage of then there is no choice at all.
Like other businesses around the country, golf clubs will be entitled to seek financial assistance from the government and understanding from HMRC.
Many members pay their fees by direct debit - for most golf clubs, that money represents their lifeblood. If you are tempted to cancel your DD stop and ask yourself if you really need to. And before doing so, get in touch with your club secretary to find out what your club is planning to do and what impact cancellation might have on them. Thankfully, the evidence is that many clubs are being proactive and are contacting their members to keep them updated.
Andy Stewart, the president at Brora Golf Club, wrote an open letter to members warning them that he wasn't certain the club would survive the crisis without their continued support. The good news is that Brora, which is a gem of a golf course, has been inundated with messages of support and it looks like most members have decided to pay their subscriptions in full.
Thankfully, many clubs are already coming up with some novel ways of keeping their members on board.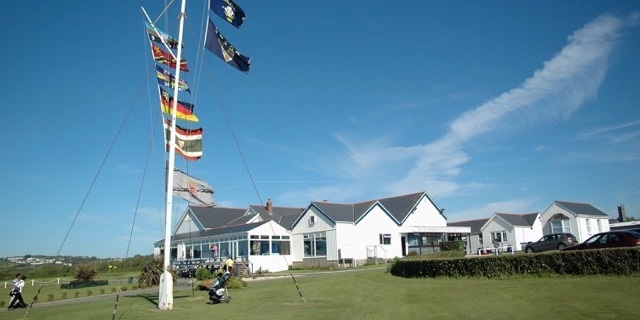 (Royal North Devon)
At Royal North Devon, for instance, they have announced that subscriptions which would normally expire on December 31 will now run until March 31, 2021. And they are not alone. We have heard of many golf clubs who are now doing the same, effectively suspending memberships for three months. There are, of course, no guarantees that life will have returned to normal after three months but that is a bridge to be crossed when we come to it.
There are no easy answers here but if you can afford to carry on paying your subs please do so. The consequences of mass membership cancellations do not bear thinking about for the future of a sport that was already struggling before any of this reared its ugly head.
We want to hear what clubs are doing to survive this crisis, so please do not hesitate to let us know.
---
What do you think? leave your comments below (Comments)
---
Tags: daily picks
---
PLAY MORE PLAY BETTER - LATEST TUITION TIPS
---
Leave your comments below
comments powered by

Disqus