Being on Top of the World Matters to the Best
---
AFTER Justin Thomas lost to Alex Noren in the third-fourth place playoff at the WGC Dell Technologies Match Play Championship in Austin, Texas, he cut a pretty forlorn figure. He later said that the thought of replacing Dustin Johnson as the world's number one golfer had been on his mind all day. Had he reached the final he would have done so. "I need to find a way to focus better," he said. "I just couldn't stop thinking about it."

There are those who will tell you that golfers don't really care about the rankings. Thomas proves otherwise. And so does Ian Poulter. He believed that if he reached the quarter-finals in Texas it would be enough to get him to number 50 and secure his place in the 2018 Masters. As it transpired, Poulter came up a fraction short and was left on the outside looking in.

Since the rankings were first launched in 1986 only 20 players have held the coveted top spot. And don't let anybody tell you that they don't care. They may well be multi-millionaires, earning more money than they could ever spend, but it matters to these guys to be able to say that they are the best in the world.

The first world number one, on April 6, 1986, was Germany's Bernhard Langer and in the 32 years since then just 20 men have been able to describe themselves as the best on the planet. Langer was ranked number one for just three weeks, the first of eight Europeans to do so. The man to hold the position for the shortest period was Tom Lehman, who was ranked number one for a solitary week in 1997.
Tiger Woods is, of course, the golfer who has made the ranking his own, claiming the top spot for an astonishing 683 weeks in total. He first got there in 1997 and during that year he swapped it with Lehman, Greg Norman and Ernie Els. When he reclaimed the position in August 1999 he did so for 264 weeks. It then went back and forth between Woods and Vijay Singh, before Woods took it back in June 2005 for a further 285 weeks.
On May 20, 2001, Woods built the biggest ever lead in the rankings, when his 32.33 average points was 19.40 ahead of the then world number two Phil Mickelson on 12.93 average points. It may surprise you to learn that Mickelson has never topped the rankings.
The 20 men who have done so are Bernhard Langer (three weeks), Seven Ballesteros (61), Greg Norman (331), Nick Faldo (97), Ian Woosnam (50), Fred Couples (16), Nick Price (44), Tom Lehman (one), Ernie Els (nine), David Duval (15), Vijay Singh (32), Tiger Woods (683), Lee Westwood (22), Martin Kaymer (eight), Luke Donald (56), Rory McIlroy (95), Adam Scott (11), Jordan Spieth (26), Jason Day (51), Dustin Johnson (58 – up to Monday, March 26, 2018).
Here we look at 10 of the golfers who have sat at the summit.
Tiger Woods
The American first reached the top in June 1997, not long after winning The Masters for the first time. He last topped the rankings on October 30, 2010, and then, as he began his long battle with injury, to he started to slide down the table again. He is now on the way back up again. Would anybody bet against him enjoying another spell as the world's top golfer? Over the years, he has been replaced by Greg Norman, Ernie Els, David Duval and Vijay Singh, but ultimately reclaimed his rightful position from all of them until he was replaced by Lee Westwood in November 2010.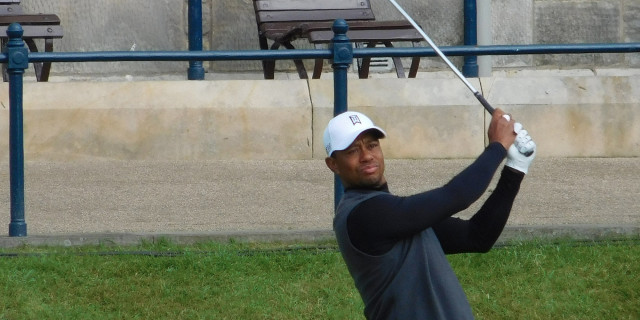 Greg Norman
The Australian spent an astonishing 331 weeks in top spot spread over 11 separate stints, the longest of which was 96 weeks, from June 18, 1995. Norman's rivals for the top ranking were Seven Ballesteros, Nick Faldo, Fred Couples, Ian Woosnam, Nick Price, Tiger Woods, Ernie Els and Tom Lehman. Norman lost the top spot for the final time in January 1998 – 12 years after first getting there.
Seve Ballesteros
The Spaniard built a reputation for being inconsistent and in his latter playing days that was certainly true. But he won 91 tournaments worldwide, including a record 50 on the European Tour. He won The Masters twice and The Open on three occasions. Bernhard Langer was the first number one and was replaced by Ballesteros after three weeks. Over the course of the next four years, the world number one ranking went back and forwards between Ballesteros and Norman. Seve was last ranked as the world's best golfer in August 1989.
Nick Faldo
The Englishman spent more than two years rebuilding his swing, precisely because he wanted to become the best golfer on the planet and knew that he needed to change his game if he was to achieve that. The path was a long and painful one – Faldo was part of the 1985 European Ryder Cup team that beat the USA at The Belfry, starting a long period of European domination, but he contributed nothing to the home side's score. But it all came right and he won The Masters and The Open three times each. He spent a total of 97 weeks as number one in four different spells, the longest of which lasted for 86 weeks.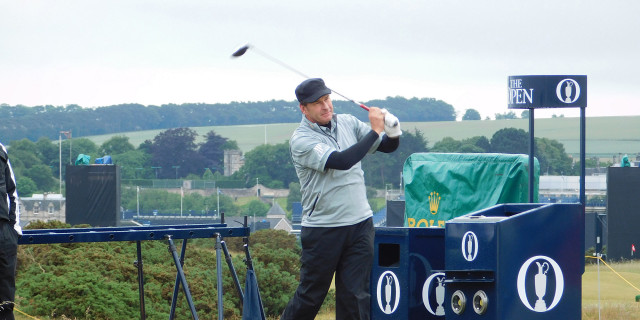 Ian Woosnam
Woosnam was the first golfer to win $1m in official prize money in a single season and became world number one in April 1991 after winning The Masters. The little Welshman was a phenomenal competitor and kept hold of the top spot for 50 weeks, fending off the likes of Greg Norman and Nick Faldo when both men were in their prime.
Vijay Singh
Singh enjoyed a purple patch in his 40s and became the oldest player to date to become world number one. He was 41 years, 6 months and 2 weeks old when he first became world number one on September 5, 2004, replacing Woods and holding the position for six months. He was 42 years, 3 months and 3 weeks old when he last held the position on June 11, 2005.
Rory McIlroy
If ever a golfer was destined to become the world's best it is McIlroy. He first achieved the position in March 2012 and held it for two weeks before being replaced by Luke Donald. The pair swapped the position several times. McIlroy then claimed it for 32 weeks in August 2012 before being kicked off top spot by Woods, who enjoyed a further 60 weeks at the summit. McIlroy reclaimed the top ranking on August 3, 2014, and many thought he would then challenge Woods' record spell, but after 54 weeks he was replaced by Jordan Spieth. He has since held it again for two brief spells.
Luke Donald
Donald is one of only two players to become world number one without ever winning a major. By an odd coincidence, the only other man to do is another Englishman, Lee Westwood. Donald first reached the top on May 29, 2011, and held it for 40 weeks. He did so on the back of some extraordinarily consistent performances on the PGA and European Tours at a time when he was probably the best putter in the world. He proved that you didn't have to hit the ball a mile to become a world-class golfer. He enjoyed four separate spells as number one.
Lee Westwood
Westwood famously found out that he was the world's top-ranked golfer while doing the family shopping in a supermarket. He replaced Tiger Woods on October 31, 2010 and held the position for 17 weeks. He was replaced by Martin Kaymer, of Germany, but reclaimed the position for five weeks in April 2011. It was the culmination of years of consistent play in the majors and around the world. Westwood achieved everything there is to in the game apart from capturing that elusive major.
Dustin Johnson
The Dustinator has been hanging on to the top spot by a thread after being there since February 19, 2017, on the back of winning the US Open and three other tournaments in eight months. He then won two WGC Tournaments as well as the BMW Championship in 2017. He has won at least one title in each of his 11 seasons on the PGA Tour, but is almost as famous for his collapses as for his memorable victories, throwing away chances to win the 2010 US Open and US PGA, the 2011 Open and, just last year, the WGC HSBC Champions.
---

Be part of the action with a selection of unique golf tournament experiences, from playing in a pro-am with the stars to watching the action at golf's most illustrious events. Whether it's the Masters or The Open, The Ryder Cup or WM Phoenix Open, build your own bespoke package with the experts at Golfbreaks.com.
---
What do you think? leave your comments below (Comments)
---
Tags: PGA Tour european tour
---
PLAY MORE PLAY BETTER - LATEST TUITION TIPS
---
Leave your comments below
comments powered by

Disqus