Sunwise Golf Eyewear Review
REVIEW: Sunwise Golf Eyewear

By: Golfshake Editor | Thu 08 Feb 2018 |
Comments
---
Recently Golfshake were treated to a sneak preview of the 2018 Sunwise Golf Eyewear collection and following this 4 of the Golfshake ambassadors took the opportunity to check out 4 products from the 2018 range.

The 2018 range as been expanded with new products, new colors, interchangeable sets which include 4 lenses and junior golf models. Additionally with a price range of £18.99 to £95.99 there should be a model for every golfer.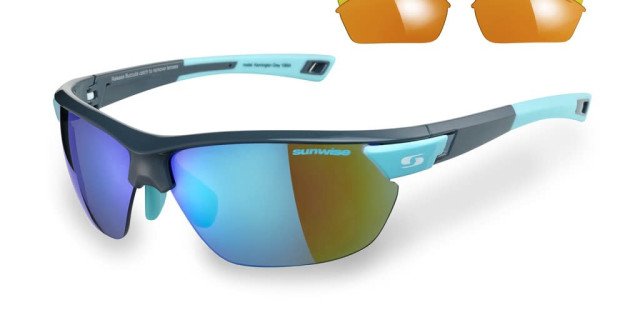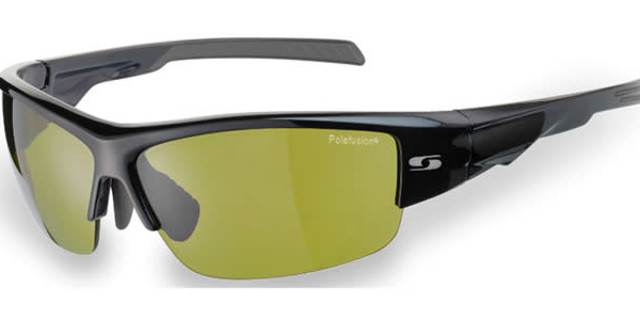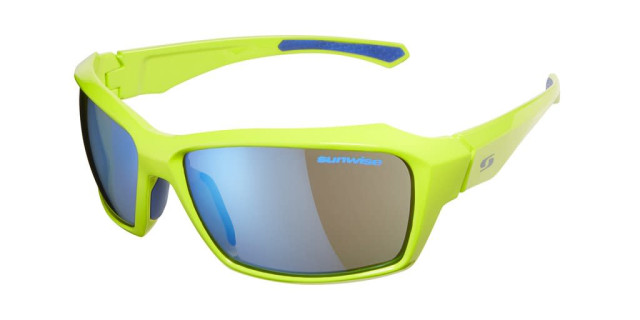 Sunwise Kennington Grey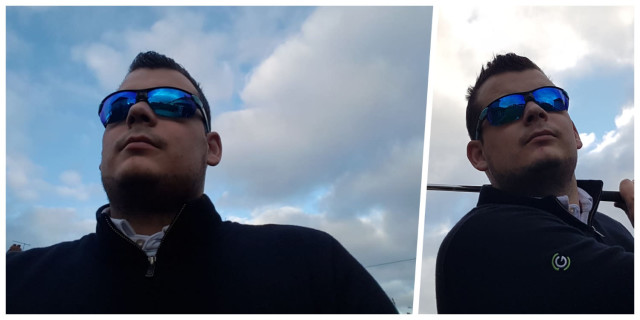 Ambassador: Matt Holbrook

First Thoughts: I was initially drawn to the design as the looked slick and streamlined, also very 'sporty'. I really liked the colour of the frame and the lenses. The case they came in was also very sturdy and will protect the glasses as you'd expect.

Feel and Design when worn: They feel and look great when I put them on. I was impressed with how comfortable they felt and the rubber nose piece meant that during the summer when the temperature improves they won't slip off my face when I'm addressing the ball.

Performance
: Whilst on the course the first thing I noticed was ironically that I barely noticed them! I have never been a fan of wearing sunglasses whilst playing golf but the way this model fitted to my face was fantastic. Everything was clear and it was also great to be able to take them off for putting (my personal preference) I was easily able to spot the ball in the air and keep my eye on it throughout.
Overall Assessment
: What a cracking pair of sunglasses that I am able to wear on and off the course. They look, feel and perform great and a total snip at the price too. Highly recommended.
RRP: £39.99
Sunwise Parade Black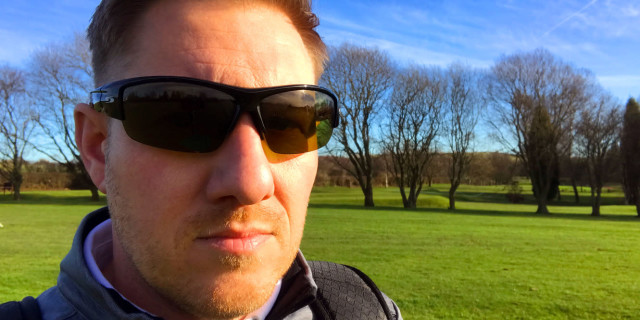 Ambassador: Kevin Paver
First Thoughts: I'm always impressed with the care that goes into the case design of a pair of sunglasses, as I think it gives you an indication of the quality of product before you even get into them. These tick all those boxes; good quality case that fits the sunglasses well, and a inner case too for extra protection. In terms of the actual design, they are very sleek and sporty and of course the colour gets a big tick from me - black works best for me as I'm not a fan of bright sunglasses.

Feel and Design when worn: These sunglasses are super comfortable when you get them on. They wrap around your face too, so look pretty cool! Nice touch having the rubber nose pads to stop them slipping of when addressing the ball, as well as the nicely inserted rubber at the end of your arm, keeps them perfectly secure without compromising on the design.

Performance: Generally, I'm not a huge fan of sunglasses when I'm playing (I once spent two rounds shanking the ball in Portugal whilst wearing some!). However, these worked a treat on the course. The lenses give you enough protection from the sun, but don't distort your vision. Very light and comfortable too - even if you feel the need to lift them onto the top of your head when putting.

Overall Assessment: I have to say, I'm thoroughly impressed with these sunglasses. The look is great, the performance is great and in terms of value, they absolutely do the job. Really looking forward to giving them a more thorough test in Portugal in a couple of months.

RRP: £63.99
Sunwise Peak MK1 White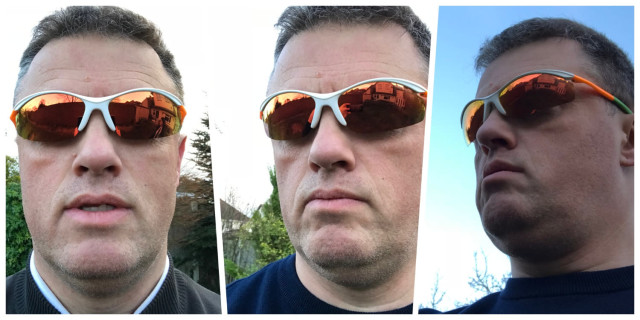 Ambassador: Mel Davies
First Thoughts: Robust case and pouch inside which doubles up as a cleaning cloth. Very sturdy frames and lense.

Feel and Design when worn: Felt really comfortable as soon as I put them on. Sporty design with rubber pieces on the nose and ears for a comfortable fit. No distortion of colours when you look around which is very good.

Performance: Loved the way they hardly felt like I had glasses on. Others I've tried in the past always put me off wearing glasses due to the feel and then only worn as a last resort so these were great. No movement whatsoever when hitting full shots or looking down when putting.

Overall Assessment: Fantastic pair of sunglasses and they would be a bargain for anyone looking at investing in a pair. Would definitely recommend these to any golfer out there and at this price they are an absolute bargain. Well done Sunwise.

RRP: £23.99
Sunwise Summit Orange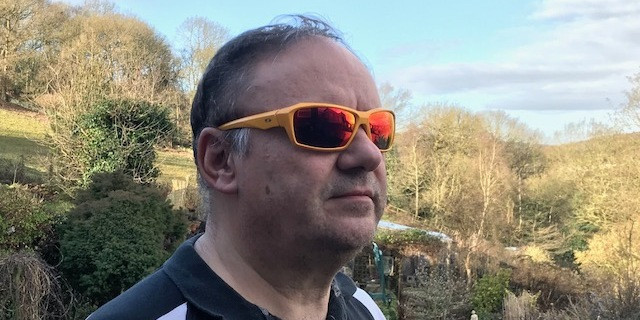 Ambassador: Andrew Picken

First Thoughts: Good, sturdy case and cover that also doubles as a cleaning cloth. Easily fit into side pockets of golf bag. Lens and frame colour is bright and funky.

Feel and Design when worn
: Very comfortable to wear at all times during the round. They are not a distraction when driving or putting. I have poor eyesight over distance and these definitely helped with ball spotting, particularly when using a yellow ball. I have the ability to hit the ball further than I can see - this is not a reflection on my golfing ability simply poor eye sight. These glasses helped in conditions of low level sun.
Performance
: Really comfortable to wear, they appear strong and sturdy. The frame clips are strong and flexible enough to take off the glasses in dimmer light conditions and wear them on the back of the head as some professionals do. I liked this as using them in winter with varying light conditions it did become necessary to take them on and off a lot.
Overall Assessment
: Very good, they will be going straight into my bag for longer term assessment. I am playing in Florida in March at TPC Sawgrass and it will be very interesting to see how they perform under those light conditions. These are good value glasses given the purchase price.
RRP: £24.99
To view the Sunwise® Golf collection
https://shop.sunwise.co.uk/collections/golf
.
To find your local stockist please visit
www.sunwise.co.uk
.
---
What do you think? leave your comments below (Comments)
---
Tags: sunwise
---
PLAY MORE PLAY BETTER - LATEST TUITION TIPS
---
Leave your comments below
comments powered by

Disqus